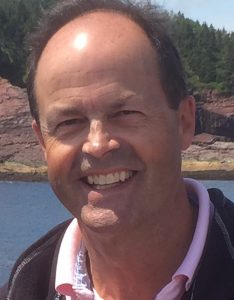 Every five years, since 2001, ex-cadets of the Canadian Military Colleges re-enact
the legendary Chasse-Galerie. The 202 km Canoe trip on the Rideau Canal begins in late September and ends with the boat's arrival in Kingston on Reunion Weekend.
The Chasse-Galerie also serves as a fundraiser for the Danny McLeod Athletic fund. One notable participant of the 2011 Chasse-Galerie was former RMC Commandant, CDS, diplomat and renowned piper Gen (Ret'd) John de Chastelain. This year he was unable to participate in the seven day canoe trip. Luckily, the former 'two term' CDS had a perfect replacement.
---
MORE…
Besides also being RMC's former Commandant and also completing his military career as CDS, 12192 Gen (Ret'd) Tom Lawson also happens to be a piper. In addition, he is an avid outdoorsman, "spending high school summers at the cottage and on canoe trips." Gen (Ret'd) de Chastelain chose his successor wisely.
Gen (Ret'd) Lawson's "most memorable and influential time in his life" began when he entered RMC in 1975. Like the recruits who came before him, and those who will come after, he had to complete a rigorous Recruit Camp (known today as FYOP) before becoming a full-fledged member of the Cadet Wing. For the retired CDS, Recruit Camp consisted of classes, military training, lots of PT and "running circles before lights-out."
After Recruit Camp ended, life didn't slow down for the Etobicoke native. In addition to pursuing a degree in Electrical Engineering, he played in the band, attended bible study and participated in intercollegiate running and swimming. Despite always being on the go and sometimes feeling "overbooked and exhausted," this level of activity proved beneficial as it taught him to manage his time and multi-task. He admits he was "rarely as stressed in his career" as he was during his time at RMC.
Unbeknownst to him, the Cadet Wing Commander's (Class of '79) time at RMC wasn't over. He returned to RMC in 1985 to complete his Master's of Science in Electrical Engineering, and again in 2007 when he became Commandant. He also lectured in the Electrical Engineering department both times.
Gen (Ret'd) Lawson's experience as an OCdt at RMC helped him understand the cadets he instructed and commanded later in his career. As a lecturer he knew cadets "had many compulsions to balance" and adjusted his expectations as such. As Commandant, he understood that young men and women "would from time to time make ill-considered decisions" at a point in their lives when "youth was meeting responsibility." Yet he also knew that the Cadet Wing was rich with talent and drive. His philosophy was that to "prepare them for the serious responsibility of leading Canadians", they would greatly benefit from close "mentorship and guidance."
Over the course of his almost four decades in the CAF, the retired CDS developed a "three levels of engagement" approach to leadership. The first level he describes as "Down and In", involving the relationship with subordinates. He indicated that "Down and In" will usually be a most rewarding aspect of a leader's career.  As CDS, his "Down and In" stretched to nearly 100 000 subordinates, from brand new recruits to seasoned three-star generals.
The second level involves collegial "working relationships" with peers. The over-riding goal at this level is to seek outcomes that best meet the variety of needs of those involved. As CDS, this level involved interactions with, for instance, deputy ministers and political staff.
Finally, there's the level he calls "Up and Out", involving interaction with superiors. For the CDS, these interactions centred around the Minister of National Defense and the Prime Minister.
As a career officer, Gen (Ret'd) Lawson learned the importance of teamwork. The shared experience of military college helped him build lifelong friendships with his classmates. In fact, he still keeps in regular contact with members of his first year flight, more than 40 years after Recruit Camp. The interview that led to this article was conducted hours before Gen (Ret'd) Lawson was to depart for a trip to Newfoundland with a friend he met the day he arrived at RMC.
Despite being an outdoorsman, the distinguished pilot has never completed a canoe trip as lengthy as the weeklong Chasse-Galerie. In 1998, he, his three boys and a few friends paddled from Kingston to Westport. He looks forward to completing the journey in September.
True to the spirit of RMC and CAF, as well as the memory of the late Danny McLeod, the canoe trip will provide the ex-cadets (and two current cadets) the opportunity to bond through a common experience. The boat, which includes a member from the Class of 1963 and one from the Class of 2020, will have a variety of perspectives and personalities, yet with military college as their shared experience.
Gen (Ret'd) Lawson states that the late Danny McLeod was as big a figure in his life as he was for so many others.  He spent many hours with Danny during his time as Commandant and observed that Danny's life was defined by "teamwork and leadership." McLeod was, of course, the first director of athletics at RMC and helped build a department committed to the athletic excellence of all the Cadet Wing. McLeod's pride in RMC was unmatched; he attended every major parade and event up until his death in 2013.
As a former student, lecturer and Commandant, Gen (Ret'd) Lawson recognizes the important work of the Danny McLeod athletic fund. The money raised from the Chasse-Galerie directly goes to strengthening RMC's athletic department, which supports cadets in sports and fitness.
***
12192 Tom Lawson is one of 13 Ex-Cadets and two current cadets who will raise money for the Danny McLeod Athletic Endowment Fund by paddling a voyageur canoe from Ottawa to Kingston this September, 2016. You can make a pledge or donation atwww.rmcclubfoundation.ca.
Our aim at e-Veritas is to conduct one-on-one interviews with all 15 participants (in no particular order) over the next few months of e-Veritas Issues. Nine down; six to go!
8788 Geoff Bennett '71
8926 Ray Hook '71
9143 Bruce McAlpine '72
12192 Tom Lawson '79
8710 Chuck Lemieux '71
27173 William Carpentier (RMCC) '18
27369 Andréanne Tremblay (RMCSJ) '20