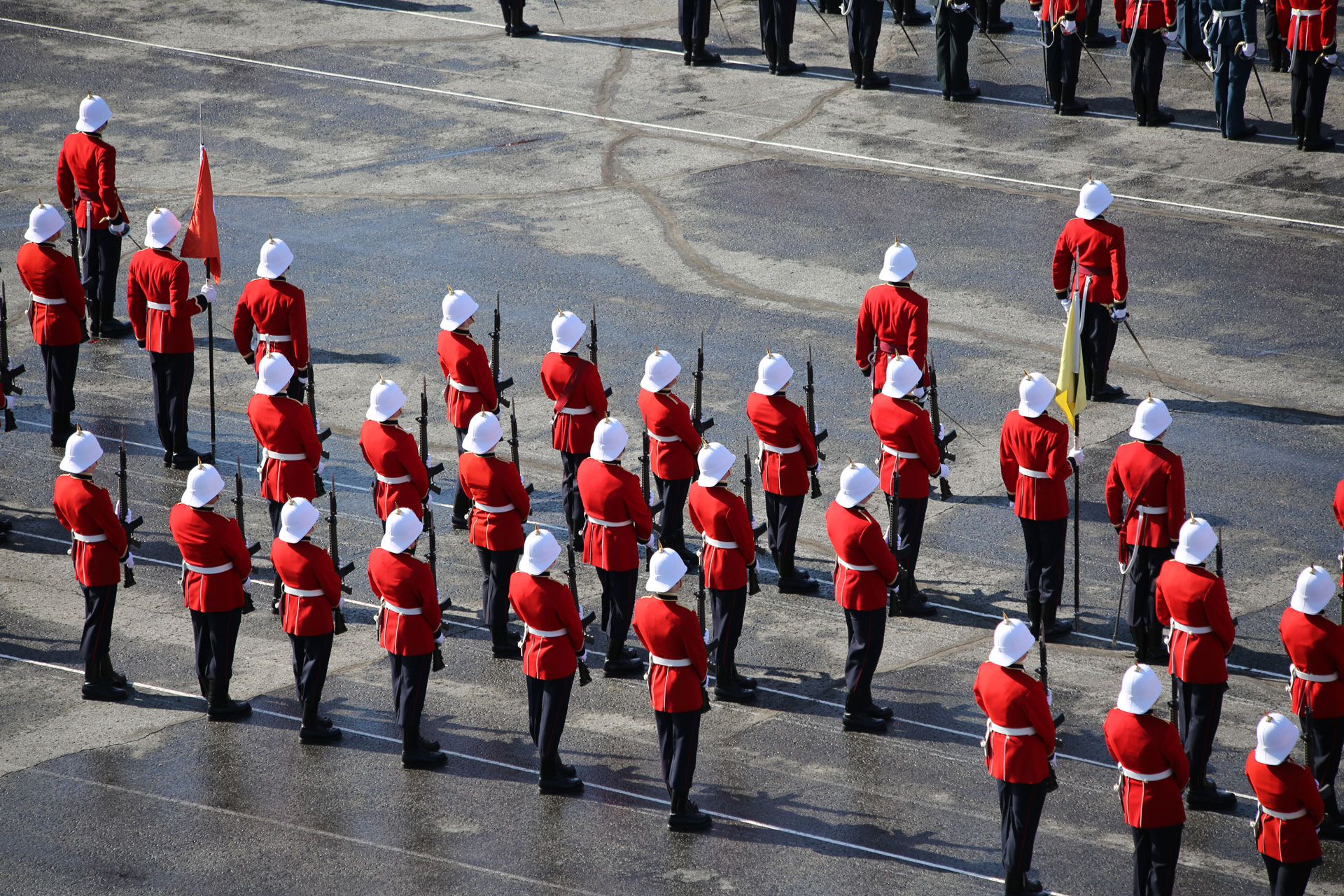 "It has been an honour to serve RMC as PAO since 2018 and to again be part of the RMC team. I was away from the military for more than 15 years, but I'm thankful my final posting on re-enlistment brought me full circle to where my military career began 38 years ago. When I think back on my time in uniform, my fondest memories and emotions will forever proudly be of this storied place. Whether it's my early struggles as a rook in Pontiac Squadron, later as the Cadet Wing pipe major, or eventually as the public affairs officer, I will remember the friendship of my classmates, the kindness of the campus community, the generous support of my chain of command, and of course, the unique challenges and responsibilities that come with having RMC as part of your signature block. I know that all have shaped, guided and given me more than I can ever appreciate. Thank you RMC. It has truly been a privilege. – Blake Patterson, 16020
Lt(N) Blake Patterson joined the Canadian Armed Forces (CAF) in 1983. He graduated from the Royal Military College of Canada (RMC) in 1987 with a Bachelor's Degree in English and went on to train as a Sea Logistics Officer in the Royal Canadian Navy. As a junior officer he served at National Defence Headquarters in Ottawa, as a Supply Administration Control Officer at Her Majesty's Canadian Dockyard Halifax and as the Support Coordinator for the Royal Nova Scotia International Tattoo.
In 1991, he left the CAF to pursue a Career in small town journalism. After graduating from Conestoga College in Kitchener, he worked for five years as a reporter and editor for the Goderich Signal-Star, a community newspaper on the shores of Lake Huron. He later joined the London Life Insurance Company as a Corporate Communications manager, helped launch the Freedom 55 financial brand and was responsible for several national publications and advertising campaigns.
Blake returned to Nova Scotia as a freelance business writer in 2006, eventually accepting positions as a Staff Reporter at Trident, the newspaper for Maritime Forces Atlantic, and Public Affairs Officer (PAO) for Saint Mary's University. In 2010, he re-joined the CAF, this time as a PAO, first supporting HMCS Scotian and later the Canadian Army's Fifth Canadian Division.
In 2014, he returned to Ottawa as a member of the Strategic Joint Staff/Command Liaison Public Affairs Team. There he served as a Desk Officer helping coordinate Public Affairs Support of CAF expeditionary operations, including Operation Impact. In 2016, he deployed on HMCS Summerside for Operation Caribbe. Later he joined the National Headquarters of the Canadian Forces Military Police Group in Ottawa as the Media Liaison Officer for the Canadian Forces National Investigation Service. In 2018, he departed Ottawa to assume duties as the PAO at RMC, the unit at which he started his military career 35 years earlier.
Blake has accepted a position with the national office of the Canadian Corps of Commissionaires in Ottawa, where he will assist with the coordination of corporate services, veteran engagement, and outreach. Along with Kate, his partner of 26 years, he intends to eventually move to the Ottawa area but for the time being will remain in Kingston.
The Staff of eVeritas wish Blake best of luck in his future endeavors!