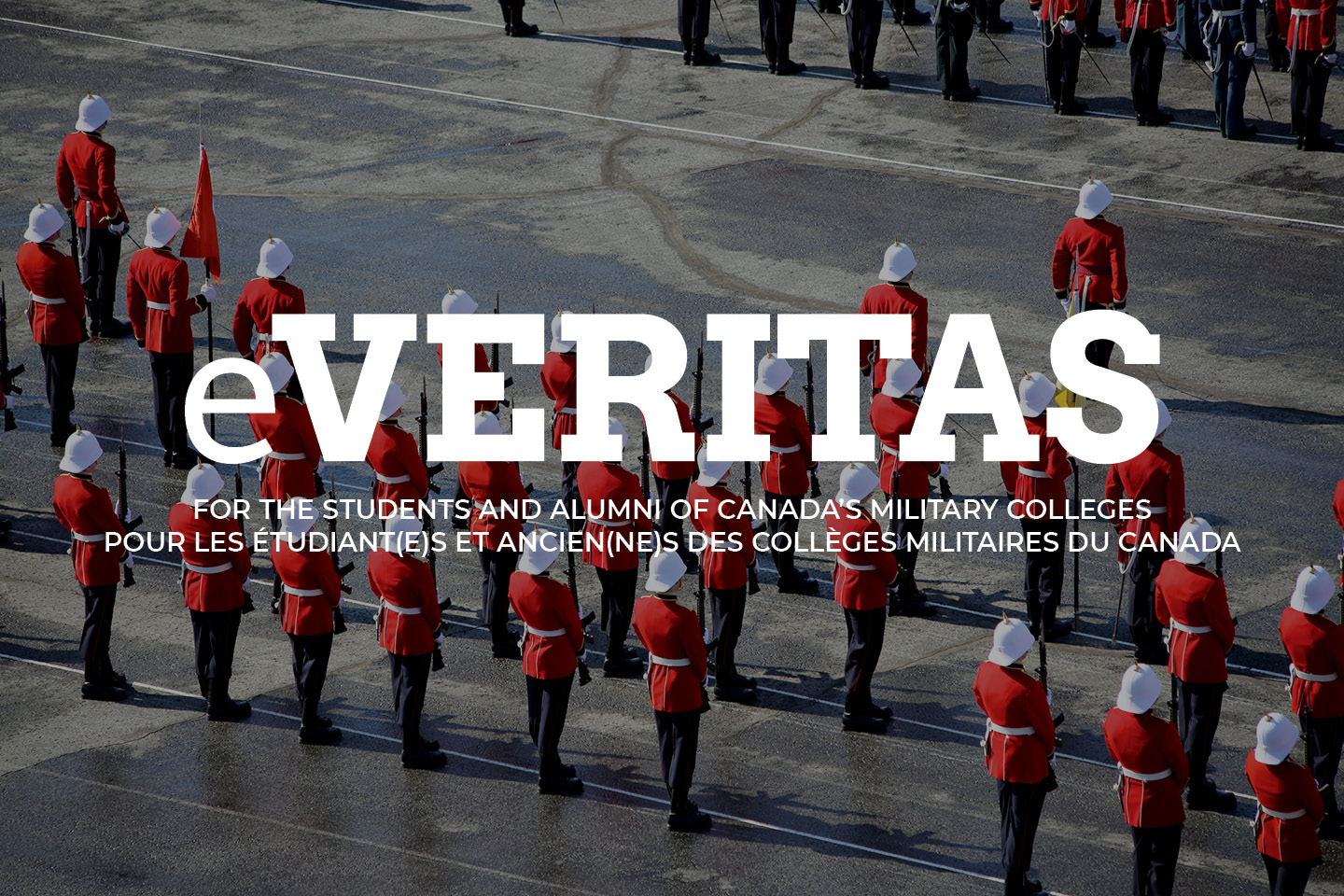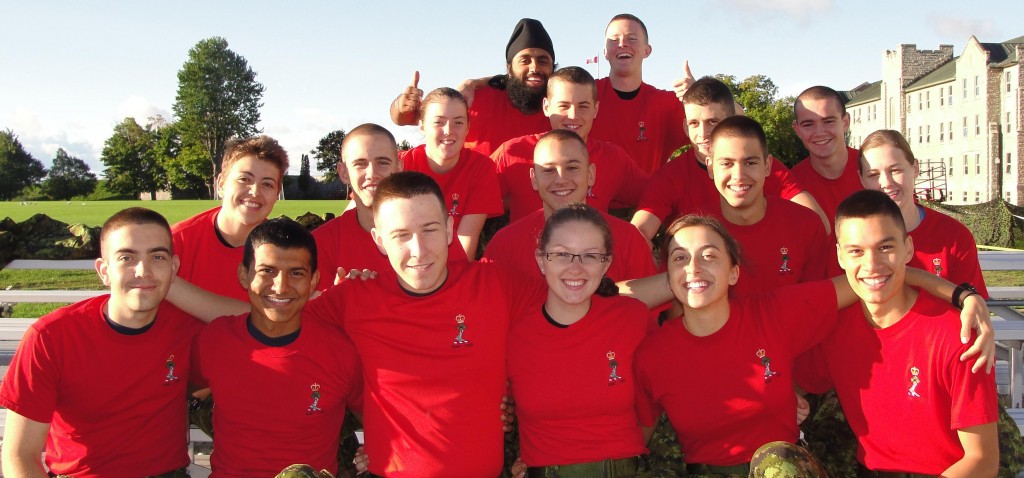 College Life Opens Up to First Years at Last
Article by 26612 OCdt (I) Claire Matlock 
Friday, October 5th, 2012. First Year Officer Cadets exchanged knowing looks as they left campus with duffle bags in hand. While not all students had the luxury of returning home for Thanksgiving, there was no shortage of plans being made around Kingston. Personal time and the freedom of decision-making were re-discovered with much hilarity. No doubt, our families were amused by our need for sleep, food and friends, and by the ferocity with which we garnered them.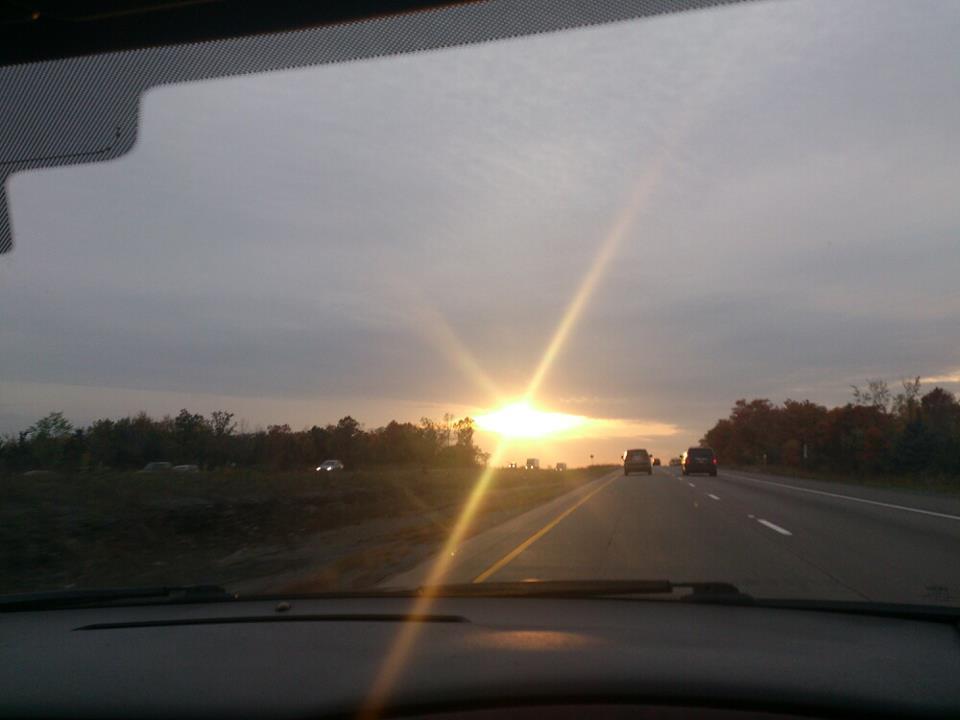 Pulling away from the stony peninsula we called home for the past six weeks (in addition to the two we spent at "The Mega," in St. Jean sur Richelieu) generated more than feelings of pride and nostalgia. Collectively, we anticipated the frustration of attempting to recount our two-month journey to those who had not shared in our daily grind. While the reality of an inevitable communication barrier is old news to wiser students, we were discovering this, among other things, for the first time. The following is a collection of thoughts raised by many First Year Officer Cadets, expressed as a single voice.
As the newest members of the College, we present a unique critique of our surroundings. Speaking for those First Years brand-new to the Canadian Forces, our signing on the dotted line declared us members of the military, yet our mindset is still very much civilian. We view our surroundings with a different set of goggles, that are becoming tinted a little more every day. In the North American setting, post-secondary education is a time of exploration and maturation in both an intellectual and social sense. Where First Year Cadets feel different from their civilian counterparts is in the responsibility to exercise this freedom of knowledge-acquisition to a level equal to the opportunity that we have been given. We're learning more than military acronyms, rank structure and swift saluting; we're learning that our success is a direct output of our willingness to listen, learn and seek opportune pathways.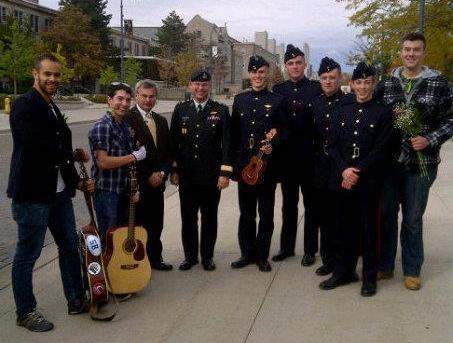 Both our orientation period and preliminary academic testing have settled down. Now, we face a more intimidating challenge: To avoid becoming something Maj. Parent called a "ghost-cadet." There are hundreds of opportunities at this College, and where older Officer Cadets and civilian students can relate, is resisting the urge to do only the bare minimum. No matter how studious, the best of us have written an essay the night before or walked into a test unprepared. Athletically, we could all eat healthier, run more and lift heavier. Shortcomings exist in all four pillars of the College experience and not falling victim to complacency is tougher than any six-week recruit camp.
The majority of First Year concern is about academics. Many of us are accustomed to earning marks in the 80th and 90th percentile. Engineering students, in particular, face a humbling workload over the next four years. Whether computer science, Second Language Training, English, history or physics, we are adjusting to a different style of schooling. Older students assure us we'll adjust and improve. Many also wonder what pursuing a civilian education would have been like. Queen's University is across the bridge, and to many, seems like a parallel universe. As well, many Cadets are naturally predisposed to overachieve and overload their own schedules. We are only a few months in and most First Years are participating in a combination of varsity sports, competitive clubs and other initiatives. Living up to one's own expectations that were set prior to arriving is a challenge.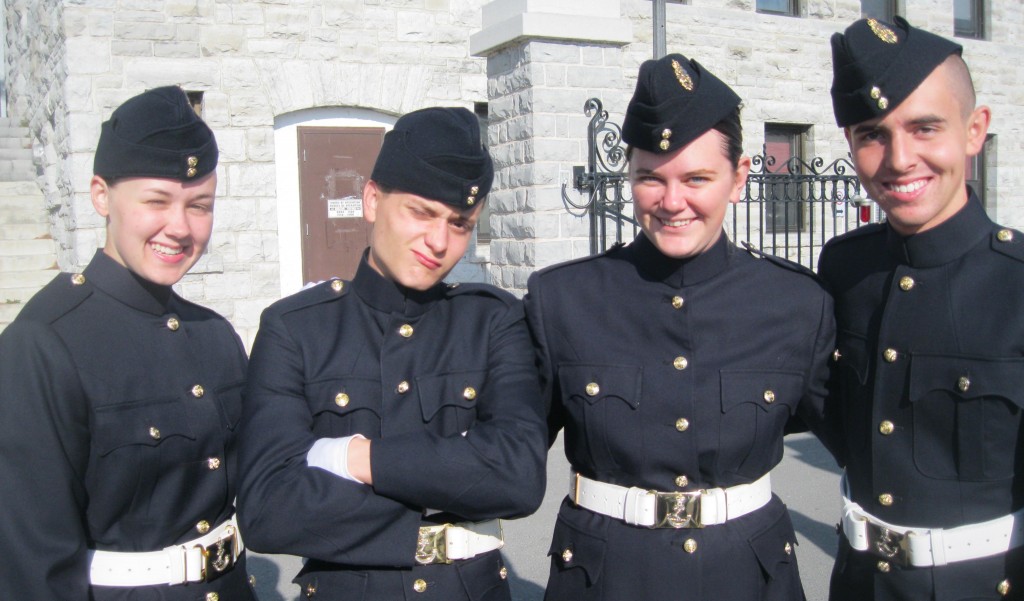 Three months later, First Year Officer Cadets are enamored by their mind's ability to make light of everything. Much like a camping trip, where the majority of time is spent cold, injured and suppressing begrudging thoughts towards one's canoe-partner, our stories are told with the greatest pride and sense of humour. If you were to sit down with a group of first-years over lunch in the Cadet Dining Hall, you would see what three months of training can accomplish in boosting morale. Time has sweetened our memories and helped us realize their training value, "Like that time we did over one hundred push-ups in the pouring rain! Plank position. Change!"
That said, First Years reported more things for which they were thankful. We are proud of our stunning campus and its fascinating past. Our cap brasses signify the perpetual indoctrination into this history. Our class coins feature numbers in the twenty-six thousand range. We are privileged to be in line to graduate with this select few. Class sizes are fantastically small, ranging from 10-50 people. The number of mature students – experienced non-commissioned members now enrolled at the College – share their wisdom, reminding us that the world after graduation demands our full participation in the present. The allure of civilian university is short-lived when we remember how lucky we are: job security, summer training, guest speakers and opportunity for travel. The perpetual chain of discovery is, in our opinion, one of the College's greatest features. Every week, First Years are let in on a school tradition. Credit goes to the senior cadets and administration who keep these traditions alive through their elaborate planning and coordination. Though we often neglect to thank these individuals, like many things, we will come to appreciate the effort in due time.