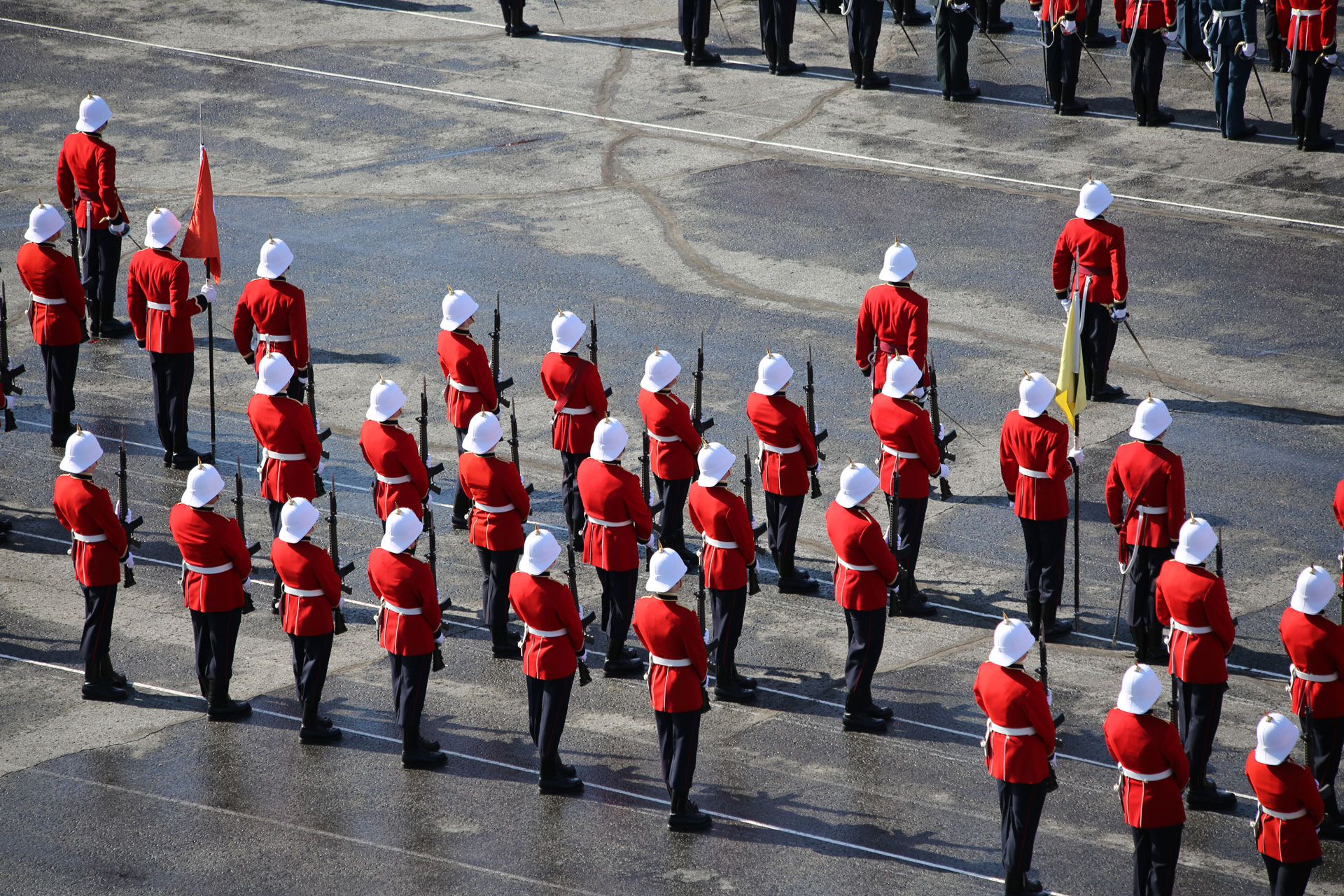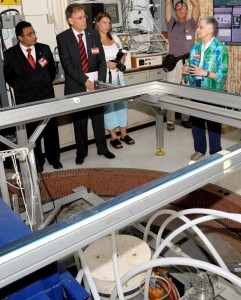 REACTOR ANNIVERSARY: KINGSTON'S ROYAL MILITARY COLLEGE IS CELEBRATING AN ANNIVERSARY.
IT'S NOW 25 YEARS AND COUNTING FOR THE "SLOWPOKE – 2". CKWS Video
25th anniversary of SLOWPOKE-2 nuclear reactor
Acting Sub-Lieutenant Noelani Shore
What started out as a hole in the ground 34 years ago has now thrived into a successful and useful nuclear reactor: the Safe Low-Power Kritical Experiment, or SLOWPOKE-2 nuclear reactor.
The Royal Military College of Canada celebrated 25 years of operation of its SLOWPOKE-2 nuclear research reactor with a tour and a series of presentations on June 7.
When Sawyer Building was occupied in 1976, the school hoped that here would one day be a reactor, so they built a room with a hole for the pool. It took nine years of lobbying by then Head of the Department, Dr. Ron Mann, but his efforts were not in vain.
"Dr. Les Bennett always likes to point out that even though the hole remained empty for nine years, no water ever came in from the St. Lawrence. It didn't leak, which was important when they were applying, and proving that it was a safe site," explained Ms. Kathy Nielsen, Director of the reactor.
Media and visiting professionals were able to have a thorough tour of the reactor by some the knowledgeable staff, including Dr. Les Bennett, Professor in Nuclear Engineering, Captain Paul Hungler, Lecturer in Chemistry and Chemical Engineering and a doctoral student, Lloyd Cosby, a former Lieutenant in the Canadian Navy, and now a civilian contractor working towards upgrading the digital control system, and Dr. Hugues Bonin, Professor of Nuclear Engineering.
Nielsen emphasized how many people have worked hard over the last 25 years to make the facility what it is today.
"There is no way that one person can build up this kind of capability. It takes a village to raise a child, and it the same thing with the reactor. It's taken many people many years to get this facility to fruition. Dr. Mann was instrumental in the 70s, and Dr. Bennett has been crucial to the development of the facility. It's really his baby. He worked on the technical side, bringing in the beam tube, and it was his idea to get the delayed neutron counting system and the digital control system in place. Dr. Ron Weir is also a very strong supporter of the Reactor Facility and he is Chair of the SLOWPOKE committee," Nielsen said.
The uniqueness of RMC's SLOWPOKE-2 makes it an excellent tool for practical Department of National Defence applications as well. Nielsen and the rest of the team perform tests with the neutron beam tube as part of the regular maintenance on the CF-18 jet. In this way, they make a non-destructive evaluation of flight surfaces for the CF aircraft using N-rays, much as X-rays serve that role for human bones.
"For the reactor itself, if we get samples from overseas from deployed operations, we can activate the samples in the reactor and see what's in it. This is especially useful if heavy metals are suspected. You don't want soldiers sleeping on heavy metals, arsenic, or mercury, so we can use the reactor to test for that," she said.
Another positive effect of having the reactor is that it brings credibility to RMC and the expertise it has built up. The SLOWPOKE-2 Facility does environmental monitoring for Shearwater and Esquimalt and Nanoose, and while you don't need a reactor for that, because she works with one, people are more comfortable sending her tests, knowing that they will be done correctly because of her experience and expertise.
Nielsen has the opportunity to assist in training and educating people about radioactivity, and in a military context, the nuclear engineering professors teach about nuclear submarines.
"Even though Canada doesn't have nuclear submarines, people in the Armed Forces work with the American and British Navies, and if they go in a submarine with a reactor and know absolutely nothing, that looks pretty bad for Canada, so we train people here for that purpose," she explained.
For the Olympic ceremonies in Vancouver, the Director General Nuclear Safety had a team out there as experts in radioactivity. Many people on that team are graduates in Nuclear Engineering from the department of Chemistry & Chemical Engineering at RMC.
"The same team will be deployed for the G20 for the same reason they were deployed to the Olympics. Radioactivity can, unfortunately, be related to terrorist attacks. They have to be there in case something happens, and they were trained here. So you get a realistic exposure here," said Nielsen.
When asked if there were any other applications for the reactor that hadn't been explored yet, Nielsen replied, "I think we've exhausted the viable options for this reactor. We've got delayed neutron counting, the beam tube for both radiography and tomography, and we do neutron activation analysis, so I don't think there's much more this SLOWPOKE can do."
As a relatively small reactor, it means that there are not a lot of neutrons. However, one area Nielsen thinks might be revisited is developing a limited amount of medical radio-isotopes.
"I think people are getting more interested in that subject, so we may try again. It's not that big of a reactor, but we might see if we can get a bit further now that we know more about the reactor and medical isotopes," she said.
As a final note, Nielsen put any fears about radiation from the SLOWPOKE-2 to rest.
"You would have to stand next to the reactor at half-power for 80 hours straight to receive the same amount of radiation as you would on a flight from Newfoundland to Vancouver, and people never think twice about getting on an airplane."
_______________________________________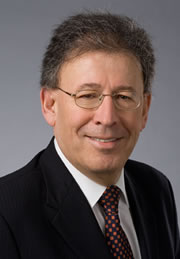 As part of the Royal Military College of Canada's 25th Anniversary Celebration in Kingston, Ontario on June 7, 2010, CNSC President Michael Binder (photo L) made a presentation to the SLOWPOKE Users Group on the topic of "Ensuring Nuclear Safety in Research". SLOWPOKE, an acronym for Safe Low-Power Kritical Experiment, is a low-energy nuclear research reactor. There are five SLOWPOKEs in Canada located at various universities for the purpose of scientific research.
Michael Binder
President,
Canadian Nuclear Safety Commission