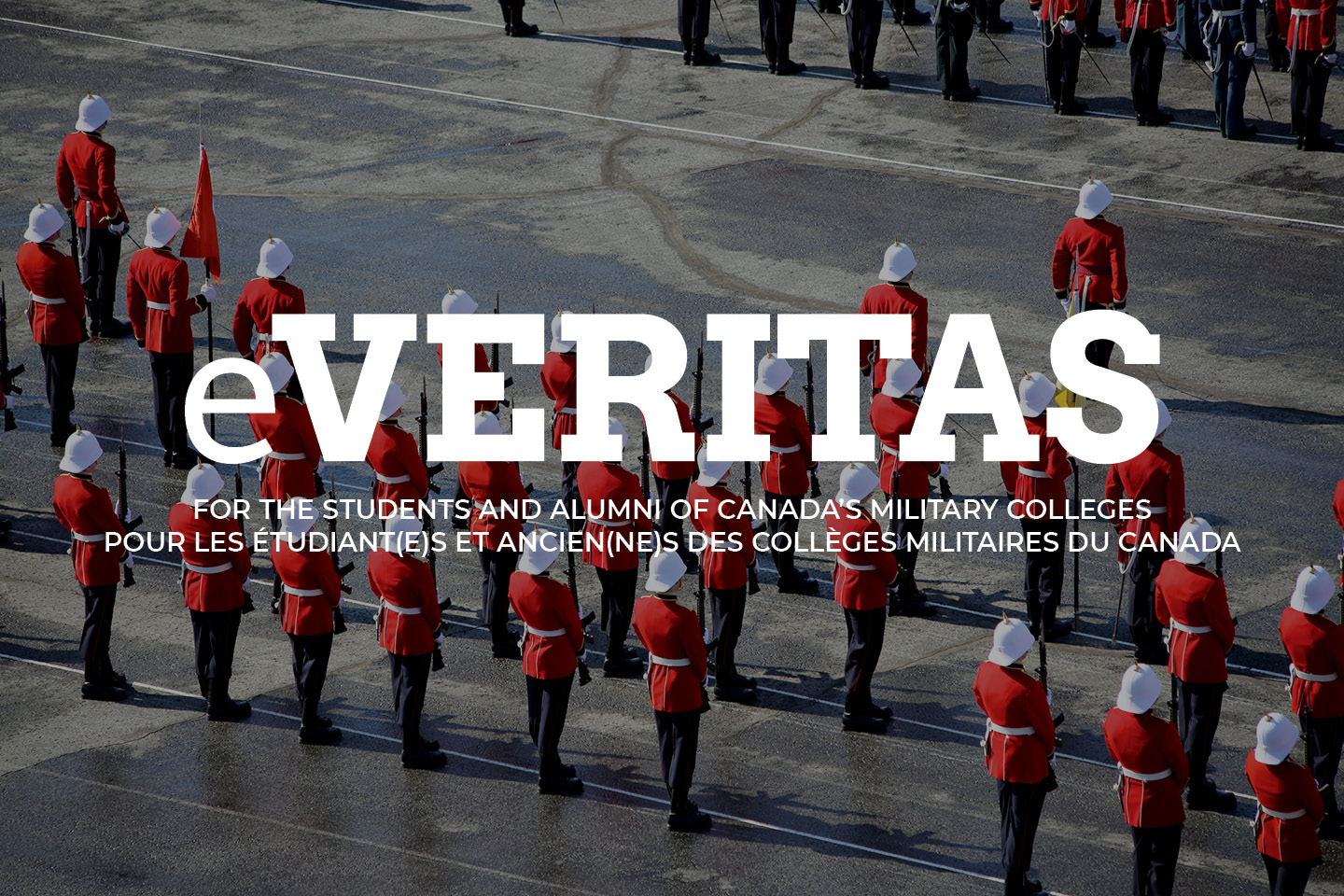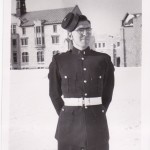 6 Jan 52
The holidays were wonderful again this year except perhaps for Aunt Grace's funeral which Dad and I went down to Sutton for. I got over to Toronto for the two days and stayed at Webber's. But it all seemed to go by in a flash and here I am back again at the college. My report was better than I had hoped for although I still didn't get 66% in all my papers.
7 Jan 52
Reveille this morning was just as bad as they always are after a leave. There is nothing to compare with getting up before the sun in this cold little room with that bosun's pipe shrilling down the hall. And it is cold too, 2 degrees F today in Kingston so probably below zero out here.
Caption: Tried on one of the old pill-boxes. Hope they are brought back before my class graduates.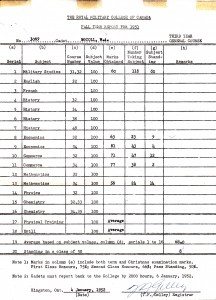 Click, click on report card for better viewing