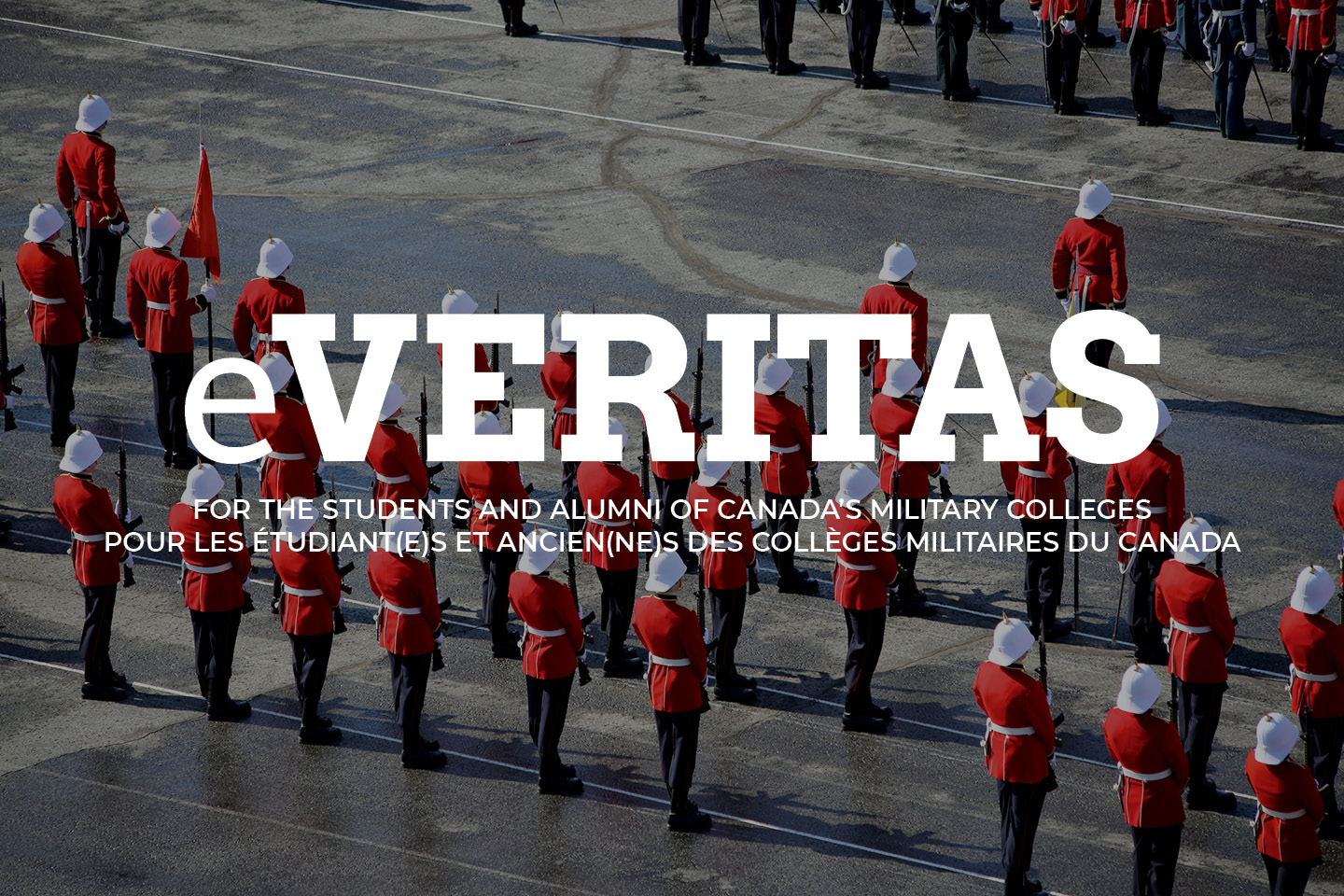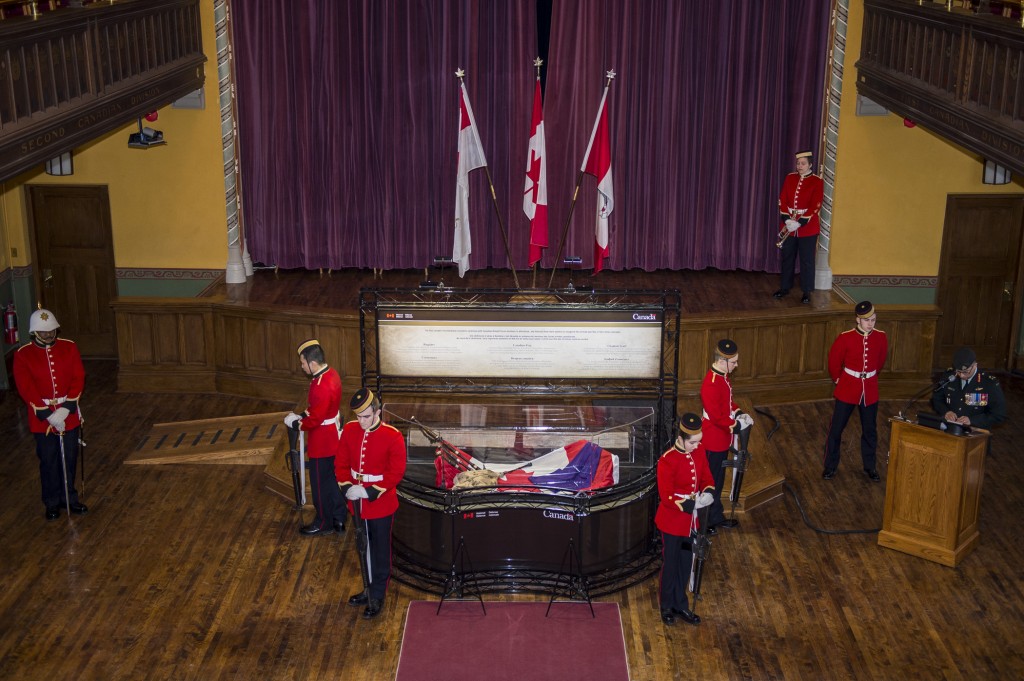 Caption: 14835 MGen Eric Tremblay, Commander Canadian Defence Academy, addresses the guests during the opening ceremony of the Afghanistan Vigil on display in Currie Hall, Royal Military College of Canada. (Photo: Mary White – CFB Kingston)
Afghanistan Memorial Visit – RMCC March 17th to 19th
By: 26659 OCdt Danielle Andela
This past week the Royal Military College of Canada had the unparalleled honour to host the Afghanistan Memorial Vigil in the New Gym on campus. In a moving opening ceremonies many prominent members of the Kingston and RMC community were present to commemorate those204 Canadian and American fallen who worked and, in the end, sacrificed their lives in the mission in Afghanistan.
More
These prominent members included the Honorable Peter Miliken; Member of Provincial Parliament, Sophie Kiwala; Commander of the Canadian Defence Academy, Major General Eric Tremblay, as well as many members of the RCMP and Kingston city police force. Wreaths were lain on behalf of the families of the fallen and on behalf of the Canadian armed forces and the "Honour Roll of Canadian Comrades Fallen in Afghanistan" was read aloud to the assembly.
The Act of Remembrance was then read and followed by Last Post, a moment of silence, lament and Reveille. As with every Remembrance Day these ceremonial songs are not only recognizing the sacrifices made by those who gave their lives for our freedom but calling all CF members back to arms to continue defending Canadian freedom.
(Click on photos for better viewing)
The four RMC Ex cadets (L-R) featured in the vigil are:
Captain Nichola Goddard (KIA May 17, 2006)
Captain Matthew Dawe (KIA July 14, 2007)
Corporal Kenneth Chad O'Quinn (KIA March 3, 2009)
Major Michelle Mendes (died in Afghanistan on 23 April, 2009)
The vigil was held at RMCC from March 17th to 19th and has been placed permanently in its official location in Ottawa. The plaques previously rested at the Kandahar Air Field Cenotaph and before RMC was presented this honour the vigil had been travelling across Canada and resting temporarily in many major Canadian cities and Canadian Forces Bases.
More than 40, 000 CF members were deployed to the mission in Afghanistan and this has made this mission the largest military engagement in Canada since the Second World War. This vigil represents not only direct CF personnel but also Canadian diplomats, DND contractors, embedded Canadian journalists and members of the United States Armed Forces who were under Canadian Command. Photos by 26573 OCdt Denice Zoretich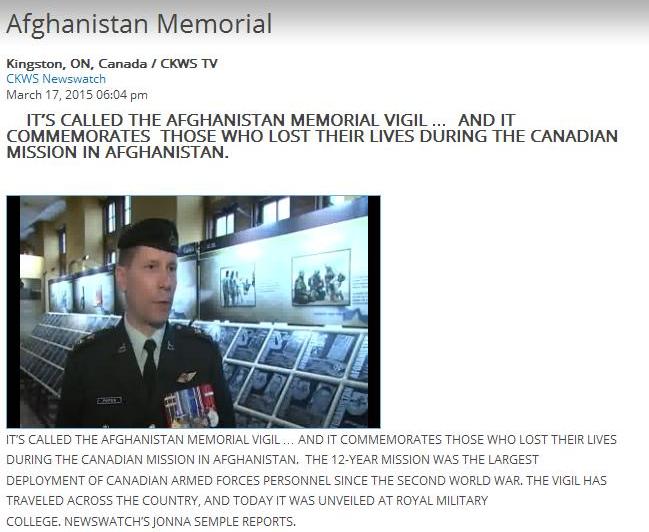 xx
CKWS TV short video – here
Kingston Whig Standard article – here