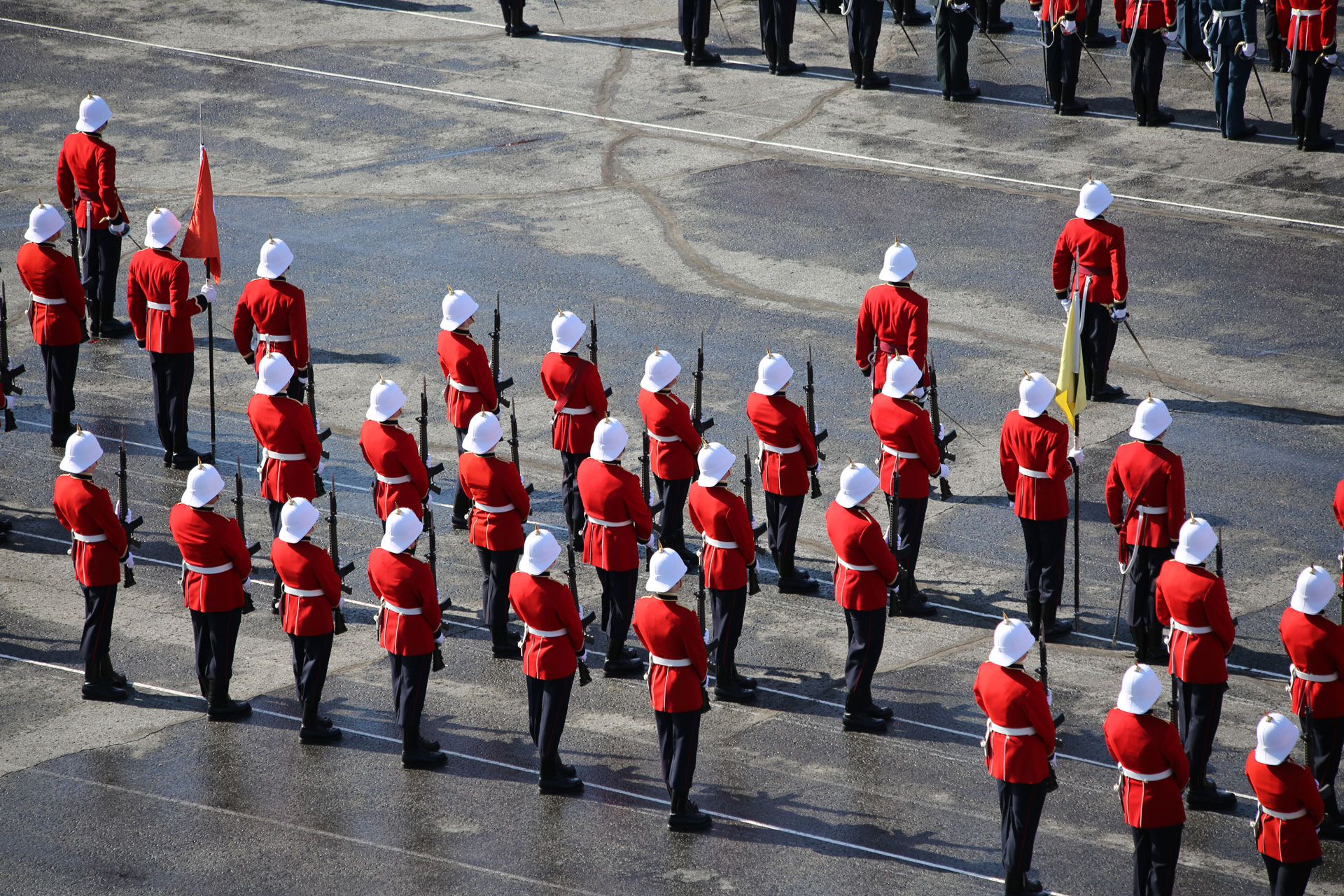 Photos by: Officer Cadet Allison Robinson
Last Thursday, 10 June the RMC  grounds near Ridout Row – Home of the Canadian Defence Academy and the Birchall Pavillion were the site of a very interesting and colourful celebration.
The festivities started at noon under dark clouds and a few light showers.  However, the weather cooperated and all the scheduled events went off without a hitch.
Traditional Aboriginal foods were available; nice displays and well stocked vendor tables provided the well turned-out crowd from both CFB Kingston and RMC with a better understanding of  Aboriginal way of life – customs and traditions.
CFB Kingston, Base Commander, Rick Fawcett took part in many of the formal ceremonies which included: Grand Entry, Flag Song, Veteran Song, and a Dance & Drum presentation.
Defence Aboriginal Advisory Group (DAAG) Military co-chair is Randy Cousineau; while the Civilian co-chair is Kerri Holywood.  Both played major roles in ensuring this event was a successful one.