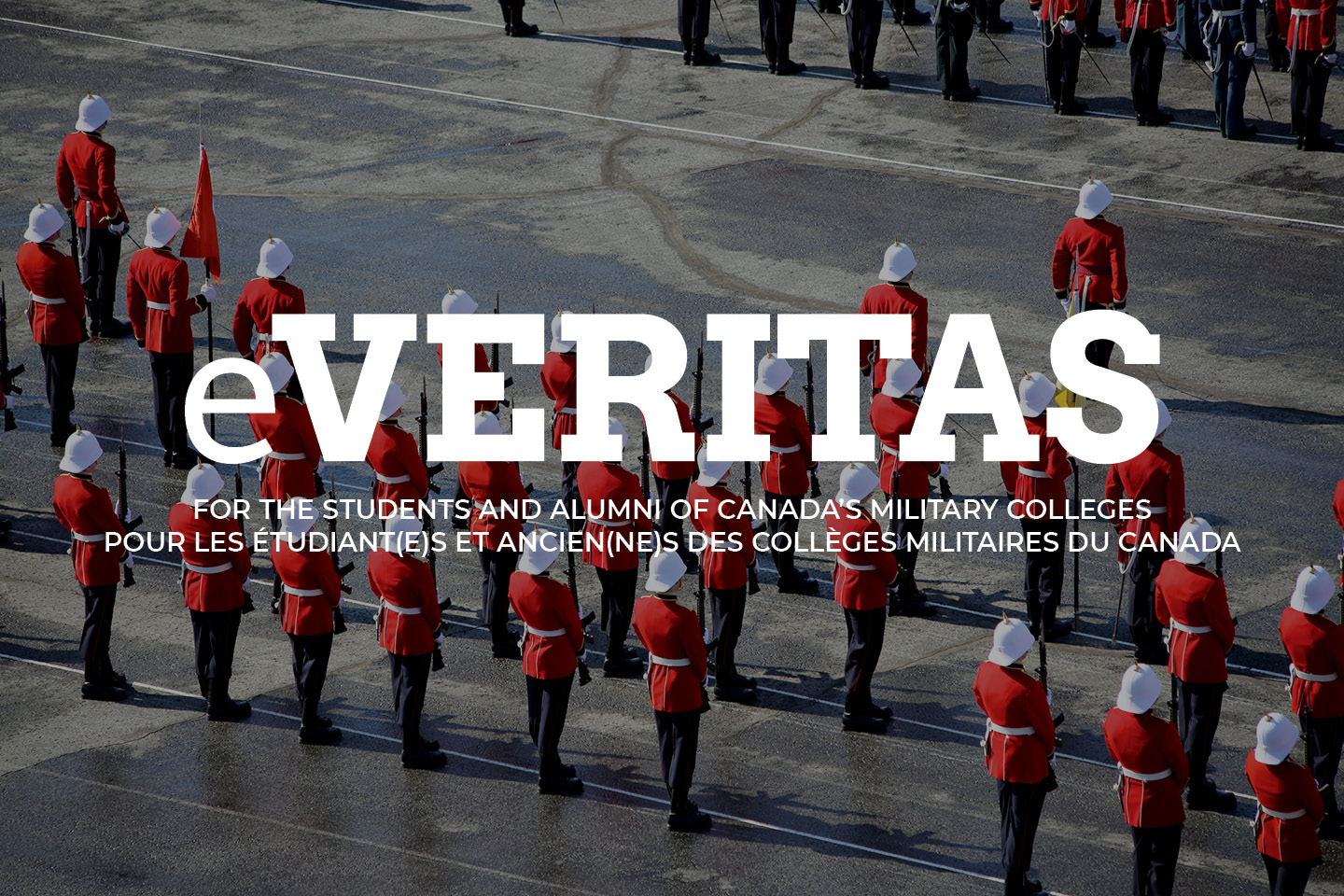 "Can you dig it?" Seeks 1813 Naval Hospital
Article by 25366 Mike Shewfelt
You might not know who they are, but members of the Cataraqui Archaeological Research Foundation, or CARF, are a familiar presence on the College grounds during the summer months. The not-for-profit group operates archaeology summer camps for varying age groups in and around the Kingston area under the "Can you dig it?" Summer Archaeological Experience program, and they are back on the peninsula this year for the bicentennial of the War of 1812.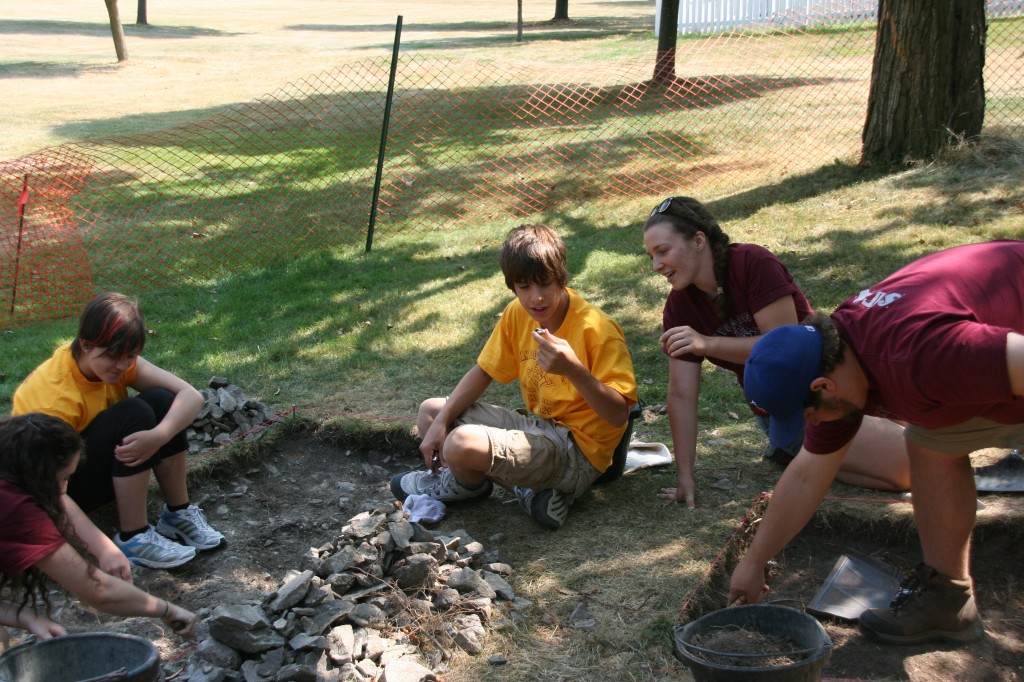 "We'll be here for four more weeks," said Ashley Mendes, CARF curator and one of those running the program, which operates on the peninsula with 8057 Ross Mckenzie and the RMC Museum as hosts.
While the program aims to expose children and adults to archeology, CARF is always interested in whatever they find in the areas they explore, especially when findings challenge long held preconceptions.  The Commandant's House at RMC was long believed to be the old Naval Hospital, built in 1813. After excavations in 2007 and 2008 revealed that this was not the case, "Can you dig it?" has come back to the site for the third time. "New maps have confirmed that there was actually a building in what is now the Commandant's field," Mendes explained. "That was the Naval Hospital, not the Commandant's House, and that's what we're trying to find."
Ross McKenzie confirms this. "The Commandant's House was the Doctor's House, not the Naval Hospital. There was another building that we now know was just forward and to the north of the Commandant's House, and that's what they're after. The mistaken identification was the conventional wisdom up until a few years ago, when Parks Canada researchers discovered an 1830's era map of the dockyard that indicated that the hospital was a wooden structure and the two stone buildings standing close by were the surgeon's house (now the centre part of the commandant's house) and the hospital kitchen (now the guest cottage)."
As of now, "Can you dig it?" has yet to hit their target. "So far we've had lots of demolition, window pane and the like," said Mendes. "We're on a bit of slope right now, and we'll move down that slope over the next few weeks until, hopefully, we hit part of the foundation." If successful, the group would return to the peninsula next summer to further explore their find.
This project is another demonstration on how the College is  connected with Canadians, in many different ways.