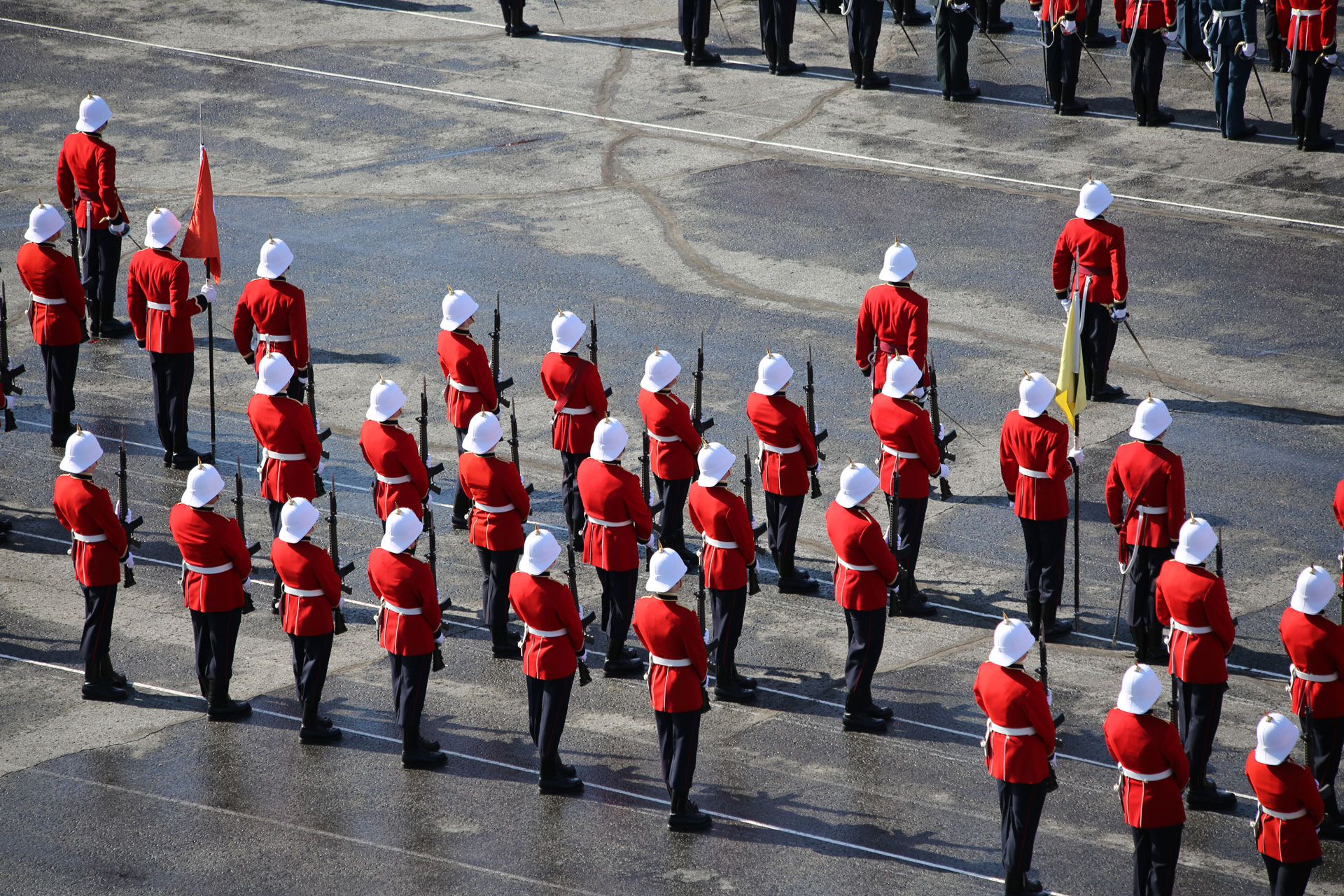 We have been checking around and have identified four Ex Cadets who have won nominations and are running for election May 2nd.
Let us know if there are others!
7977 John Kidder
Grit Kidder has 'deep, personal understanding' of Merritt area
Robin Poon – News Reporter – Merritt News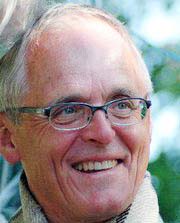 His family ranch is in Ashcroft and his campaign headquarters are in Penticton, but Liberal Okanagan-Coquihalla MP candidate John Kidder has deep roots in the Merritt area.
"Douglas Lake is kind of an old stomping ground for me," says Kidder.
"I cannot think of a greater honour than being the MP for the Nicola Valley after coming of age there on a saddle horse."
According to Kidder's website, he "was born in the North, grew up in the East, and came of age in the West."
Among his extensive travels over the years were stints as a working cowboy at Douglas Lake and time spent mining Highland Valley Copper's deposits.
"I'm sure I'm the only candidate who worked as a flotation operator in that mine," says Kidder.
He has also founded and ran several companies centred on fibre-optic and software technology. According to his biography, he studied mathematics, agriculture, and economics at College Militaire Royale de Saint-Jean in Quebec and the University of British Columbia.
Kidder says his "deep, personal understanding" of both the area and small businesses make him the right man for voters to send to the House of Commons.
The major issues voters that have brought up to him on the campaign trail are local economic development and health-care.
"There are so many retired people that it's a real issue," he says.
He notes that the basic question of how health care will be funded is "just the thin edge of the wedge." Kidder adds that some wealthier voters have told him they are prepared to pick up a greater share of costs.
For his part, he says the campaign is an opportunity to bring the environment back into the forefront of Canadian political debate. Kidder says he believes that the Nicola Valley could take the lead in a debate on water issues and that young people would more likely get involved in politics if topics of interest to them, like the environment, were under discussion.
Accepting from the 2008 election that a carbon tax would be a hard sell even if it did reduce greenhouse gases, Kidder says, "Cap-and-trade is perhaps the second-best way to go about it."
Asked if the controversy surrounding Conservative candidate Dan Albas's nomination has been a major talking point, Kidder says some voters have mentioned it to him.
Still, he says, "The Liberal party platform is the platform.
"I just don't play those games. I'm not interested in them."
He stresses that the "Canadian" way of decision-making is through consensus and notes that he has found good ideas among the NDP, Green party, and the former Progressive Conservatives.
"We can all go out for coffee while we disagree."
Kidder will be in Merritt all day on Friday and will return for the Merritt and District Chamber of Commerce all-candidates forum at the Nicola Valley Institute of Technology on April 20.
His sister, actress Margot Kidder, perhaps most famous for playing Lois Lane in the Christopher Reeve Superman films of the 1970s and '80s, will join him in campaigning in Merritt Friday.
_____________________________________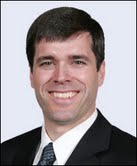 14872 Pierre Lemieux is running for reelection as Federal Conservative candidate in Glengarry Prescott Russel. He obtained a Bachelor of Mechanical Engineering degree from the Royal Military College and a Master of Science degree from the Cranfield Institute of Technology, in the UK. He went on to pursue a distinguished career with the Canadian Forces, serving his country for 20 years before he retired with the rank of Lieutenant-Colonel. A Professional Engineer since 1994, Pierre was first elected to the House of Commons in 2006. He was re-elected in 2008. Most recently he was appointed Parliamentary Secretary to the Minister of Agriculture. He also served as a Member of the House of Commons Standing Committee on Agriculture and Agri-Food.
Living in a bilingual rural community, Pierre is committed to its farmers, families and seniors. He has worked diligently to represent their best interests in Parliament. He is dedicated to the promotion of the Franco-Ontarian and Celtic cultures ever present in his riding. Having been a small-business owner, he understands the importance of small- to medium-sized business for the riding's economic well-being. Pierre has also employed his skills in the service of the community through extensive volunteer work. Pierre has been married for over 20 years and has been blessed with five children.eMail: pierrelemieux@hotmail.com Web: www.pierre-lemieux.com
_____________________________________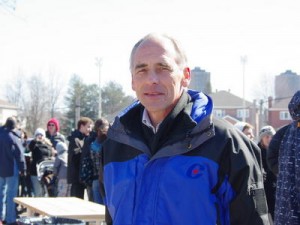 Westland answers the call of duty
By: Michelle Nash
A 22-year veteran from the public service, 8475 Rem Westland has put his name forward to run as a Conservative for the federal seat in Ottawa-Vanier.
A former Canadian Forces officer, Westland said he will fight for local issues he knows well and would jump at the chance to represent the residents of this riding.
Westland immigrated to Quebec, Canada from the Netherlands in 1954. Growing up in Quebec City, he became involved in the Canadian Forces. A dutiful son, the young Westland went to the Royal Military College and joined the Canadian Forces because it was a family tradition to serve in the military.
"For me it was something I did because I felt the call of duty, as expressed by my father at the time… In my family growing up, I had that sense that it was my duty and I became very proud of my RMC (Royal Military College) background," Westland said.
A logistics officer in the army, Westland served four years and then went back to Carleton University. After finishing university, Westland joined the public service with the Department of Indian Affairs, where he spent the next eight years.
At the Department of National Defence, Westland was responsible for Aboriginal issues and real property. He said it was the best years of his career.
"I was happiest, with out any shadow of a doubt, at the National Defence. I felt it was a very meaningful involvement," he said.
When it comes to issues that have plagued Ottawa-Vanier for the last few years, such as the redevelopment of CFB Rockcliffe and the inter-provincial bridge, Westland said he believes he is the best man for the job because of his long history as a public servant.
"I have overseen the successful sale and redevelopment of Masset, Nanaimo, Chilliwack, Calgary, Downsview, Shearwater, of a dozen places and stations working with Canada Lands Company, the same company that is involved here (CFB Rockcliffe)," he said.
A family man who believes in the value of eating at the supper table, Westland indicated he has had many discussions about politics with his family.
"I've never been a small talk kind of guy and that meant that at home as well, the discussions would be in depth."
Westland retired from the public service and began work as a consultant and was the associate vice-president with the Corporate Research Group. There, Westland was doing what he likes best, delivering the substance of an issue to people.
The father of five said that running for parliament wasn't necessarily on his "bucket list" for things to do, but when offered the chance, the long-time Conservative could not turn it down.
Now, with a sense of pride to be able to take this next step in working towards serving his country and his home of over 20 years, Westland felt now was the best time to fight for Ottawa-Vanier.
"I want to restore vibrancy in democracy in Ottawa-Vanier," he said.
Westland answers the call of duty
_____________________________________
8276 Marc Garneau
The Endless Campaign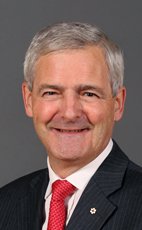 "We have a message of hope. [Prime Minister] Harper has a message of fear."
Liberal MP Marc Garneau's blunt assessment of this year's federal election embodies the balancing act his party has employed since the last time Canadians went to the polls in September 2008.
For what has essentially been a 30-month-long campaign, the Liberals have scrambled across the country trying to inspire new voters while attempting to capitalize on a number of highly publicized Conservative blunders.
But for all their efforts, bus tours and town hall meetings, the Liberals have failed to gain much traction on their political rivals.
Since being elected to a minority government nearly three years ago, the Conservative Party has bobbed and weaved its way out of political defeat, escaping two potential no-confidence votes by proroguing parliament twice in a 12-month period.