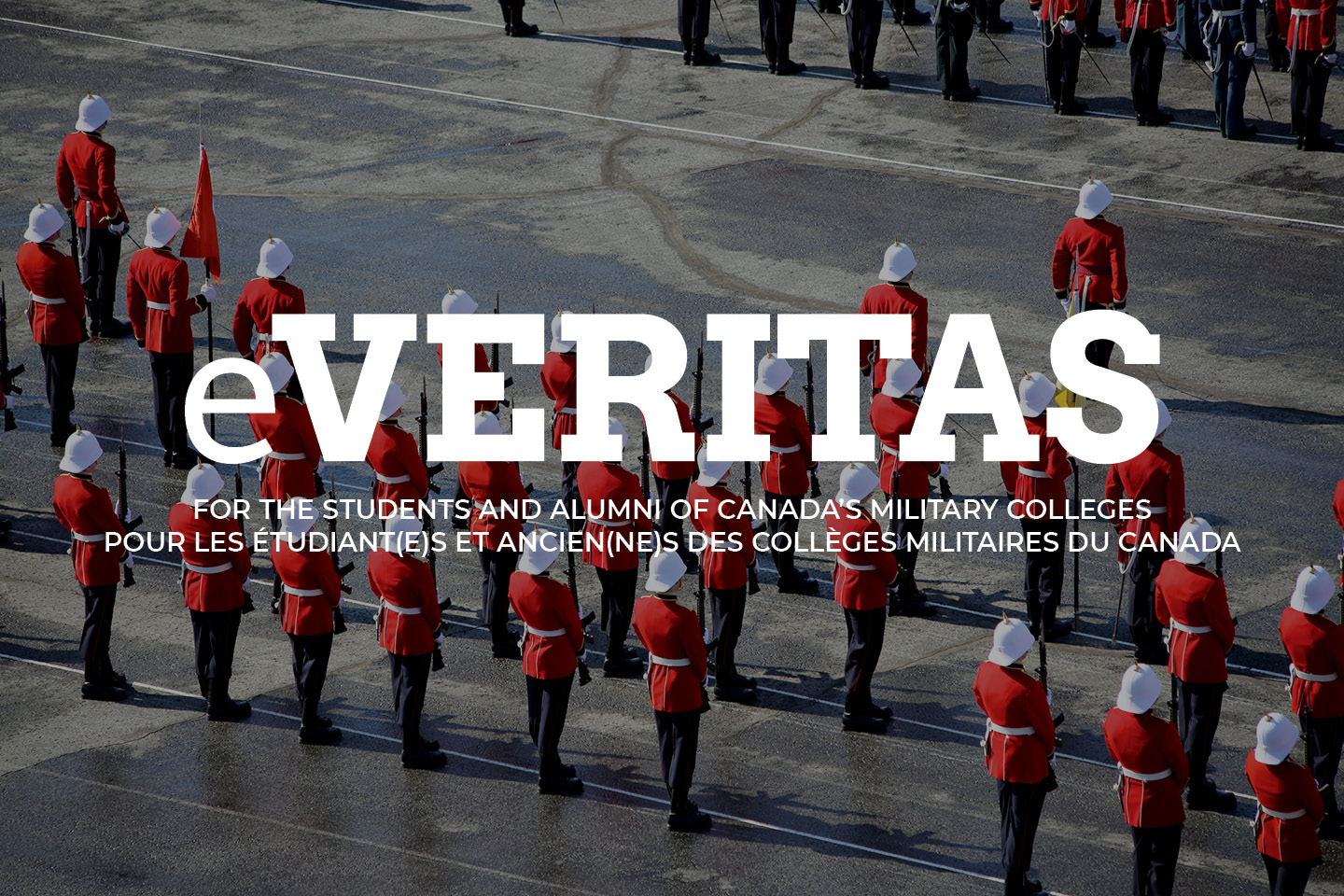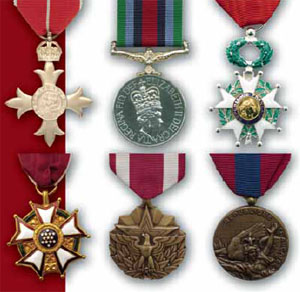 Foreign Honours to Canadians
Canadian policy requires Government approval before an order, decoration or medal can be awarded to one of its citizens. Otherwise, Canada will not recognize the honour, and it cannot be worn with national honours or on a Canadian Forces (CF) uniform.
The policy has been described to all diplomatic missions accredited to Canada (Foreign Affairs Circular Note No. XDC-0678, 31 March, 2005), and is outlined in A-AD-200-000/AG-000, Chap 2, with further military instructions.
Although the policy requires approval before an award, requests after the fact which explain the presentation circumstances may be considered.
The Sovereign is the fount of all Canadian honours. Therefore, foreign honours must emanate from a similar level, a head of state or government, to be recognized. Awards originating by some other or lower authority are regarded as private honours can be accepted as private mementoes only. Except for courtesy reasons at the moment of presentation, they cannot be worn with national honours or on a CF uniform.
Canada will only approve honours which recognize meritorious activity. Canada does not engage in exchanges of honours, nor give or receive honours based solely on an individual's status.
Canadian protocol differentiates between orders and decorations (which recognize individual meritorious activity), and campaign and service medals (which recognize honourable participation in some group activity).
Canada does not approve foreign orders and decorations for the normal performance of paid government duty. Thus, requests to award foreign honours to public employees, military or civilian, must explain why the activity to be recognized was outside the paid duties or beyond the norm expected of the individual's rank and experience. Each such request is assessed individually.
For campaign and service medals, a request is assessed on a group basis for all who qualify for the honour. If the request is approved, the decision will guide future requests for the medal.
Nothing in this policy applies to foreign honours properly presented to a country's own citizens. However, after immigration, a Canadian citizen can only wear foreign honours in accordance with Canadian protocol, ie, the honours must emanate from a head of state or government.
Requests to award foreign honours to Canadians must be submitted to the Canadian Honours Policy Sub-Committee through normal diplomatic channels. Further information can be obtained from:
On behalf of the queen, unrestricted permission has been granted between 1 Jan and 31 Oct 2011 for the wearing of the following commonwealth and foreign decorations awarded to members of the CF
(Special thanks to E3161 Victoria Edwards for her help in identifying the military colleges connection)
Decorations conferred by her majesty in right of the United Kingdom
Operational service medal – Afghanistan
 • B0195 LCol L. Don W. Haisell
• 21794 Capt Jameel J. Janjua
• 21124 Capt (now Maj) Scott D. Lloyd
Iraq medal
• 18985 Maj Stephen W. Carius
Decorations conferred by her majesty in right of Australia
Australian active service medal with international coalition against terrorism clasp
• 21103 Maj Jason C. Kenny
Decorations conferred by the president of the Islamic republic of Afghanistan
(2) First degree success medal
• 15706 BGen Paul F. Wynnyk
Islamic Republic Of Afghanistan Medal Of Bravery
• 14475 BGen John G. Milne
Decorations conferred by the president of the French Republic
Commander Of The National Order Of The Legion Of Honour
• 12320 Gen Walter J. NATYNCZYK
National defence medal – bronze
Decorations Conferred By The President Of The United States Of America
Legion Of Merit – Degree Of Officer
 • 14274 BGen Allan .J. Howard
 • 12995 BGen Nicholas E. Matern
 • 15706 BGen Paul F. Wynnyk
 • 14069 Col Michael J. Pearson
Bronze Star Medal
12491 Col David E. Barr
Col (now BGen) Michael.R. Dabros possesses a Master's in Defence Studies from the Royal Military College of Canada.
• Col Marc R. Gagne (RMC 2003) obtained a Master degree of defence studies from the Royal Military College of Canada.
• 13846 LCol Kevin F. Bryski
• 14090 LCol Kevin M. Tyler
• 15123 Maj Philip Hernen
• E0955 Maj Sean Wyatt
Meritorious Service Medal
 • 12773 Capt(N) J.J.R.R. Richard Bergeron
 • 12984 Col Stephen G. Laplante
 • 19171 LCol Eric J. Kenny
 • E2907 Maj Glenn C. Barbour
 • 15728 Maj J.V.Marc Bouchard
 • 21351 Maj J.P.Gabriel
 • 17384 LCol Dave R. Rudnicki
Air Medal, First Oak Leaf Cluster
• 21818 Capt David A. McNiff
• 23219 Capt Quinton Oliviero
DECORATIONS CONFERRED BY THE SECRETARY GENERAL OF THE NORTH ATLANTIC TREATY ORGANIZATION  –  NATO MERITORIOUS SERVICE MEDAL
____________________________________________


The Governor General Announces 117 new Appointments to the Order of Military Merit. We were able to pick out 15 from the list with a connection to the military colleges.  Let us know if we missed anyone.
ORDER OF MILITARY MERIT RECIPIENTS
COMMANDERS
14274 Major-General Alan John Howard, C.M.M., M.S.M., C.D.
12708 Major-General Ian Charles Poulter, C.M.M., C.D.
This is a promotion within the Order.
14358 Major-General Joseph Marius Christian Rousseau, C.M.M., C.D.
14369 Rear-Admiral Andrew Mark Smith, C.M.M., C.D.
This is a promotion within the Order.
OFFICERS
13994 Colonel Jamieson Cade, O.M.M., M.S.M., C.D.
16271 Colonel Joseph Pierre Hervé Hercule Gosselin, O.M.M., C.D.
16975 Colonel Omer Henry Lavoie, O.M.M., MSC, C.D.
14154 Colonel Guy Joseph Maillet, O.M.M., C.D.
17595 Lieutenant-Colonel Telah Sybil Morrison, O.M.M., C.D.
17606 Lieutenant-Colonel John Vincent Pumphrey, O.M.M., C.D.
15939 Lieutenant-Colonel Darlene Olga Quinn, O.M.M., C.D.
E – # uk Colonel Pierre Ruel, O.M.M., C.D.
15907 Colonel Joseph Sylvain Sirois, O.M.M., C.D.
16496 Major Raymond Joseph Stockermans, O.M.M., C.D.