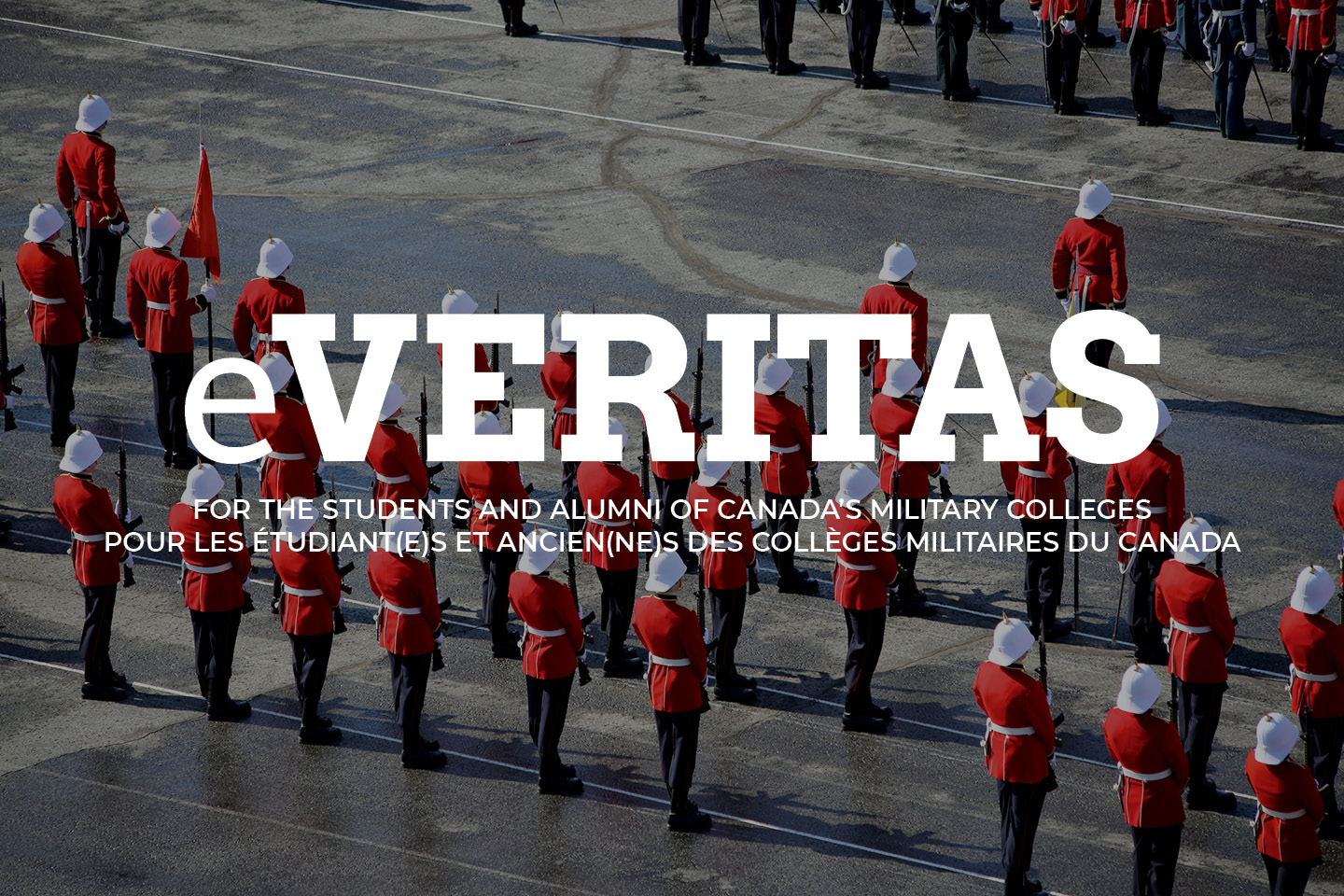 Bike-a-thon du CMRC 2014
par: 26432 (II) Élève-Officier Marie-Élaine Bernier – Esc 8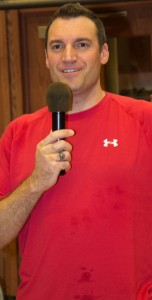 Une compétition d'escadron pour amasser des fonds
Durant la journée du vendredi, 31 janvier, jusqu'en fin d'après-midi, 1 février, un évènement important eu lieu dans l'ancien gymnase du Collège militaire royal du Canada, la 6e édition du Bike-a-thon.
Le principe est simple, à l'aide d'un vélo stationnaire, chaque escadron doit faire le plus de distance possible en 24 heures. Le nombre de cyclistes et les stratégies employées variaient d'une équipe à l'autre, il suffisait de trouver une combinaison gagnante. Bien entendu, plus une équipe avait de participant, plus celle-ci avait de chance de gagner : la fatigue n'ayant pas le temps de s'installer.
Afin de collecter un minimum de fonds, chacun des participants faisait un don minimal de 10$. De plus, un encan silencieux avait lieu tout au long de la compétition; tous pouvaient y participer. La totalité des fonds amassés tout au long de cette compétition inter-escadron de 24 heures ont été remis à Sans Limites, un organisme supportant le personnel militaire en service et à la retraite ayant été blessé lors d'opérations militaires canadiennes.
L'importance de la cause a su rallié les deux Collèges militaires : une délégation de 20 futurs officiers du Collège militaire royal de Saint-Jean s'est jointe aux quelques 250 participants du Collège militaire royale de Kingston.
L'escadron vainqueur a parcouru un total de 1161,4 kilomètres tout au long des 24 heures de l'événement, celle-ci sera annoncé lors de la parade matinal de l'escadre ce mercredi 5 février.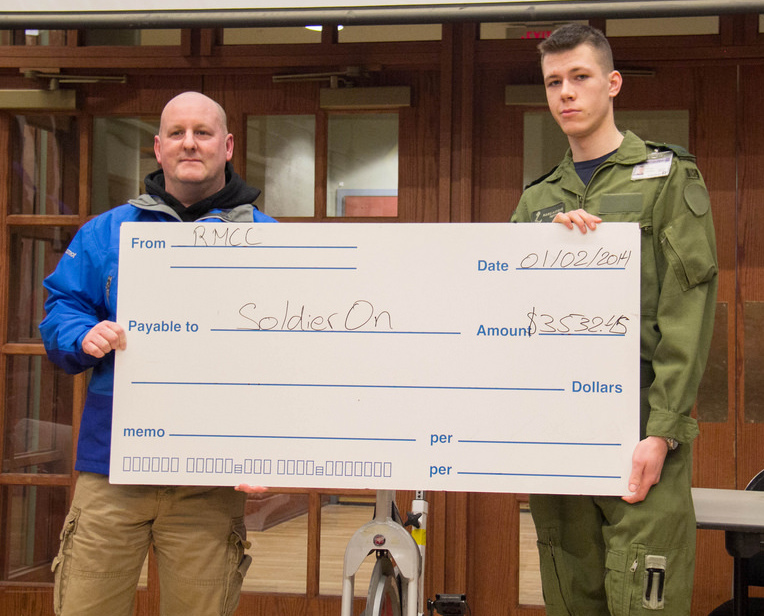 Grâce à cette sixième édition du Bike-A-Thon, un peu plus de 3500$ a pu être offert à Sans Limites au nom du Collège Militaire Royal du Canada. Le succès de l'évènement est dû à la gracieuseté des nombreuses donneurs pour l'encan silencieux et à la participation des Élèves-Officiers des deux collèges militaires.
***
Bike-A-Thon: After Hours Special
26659 OCdt (II) Danielle Andela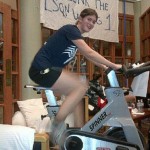 During the Royal Military College of Canada Bike-A-Thon, many officer cadets took turns to pedal their squadron bike closer to victory. The early morning hours are by far the most arduous hours to take these shifts however there are some benefits as well! In the early morning shifts the snacks and treats are abundant!
There is nothing better than a stationary bike sprint followed by some early morning Gatorade and snacks. The camaraderie could be felt between all the squadrons as the early morning bikers acknowledged one another and the exhaustion they shared.
For the 12 and 24 hour bikers the wee hours of the morning are time to up the caffeine intake and continue pushing through. There's a strange companionship that comes with many people in a room at 1am bicycling and that makes it one of the most enjoyable times to take a shift and do one's part.