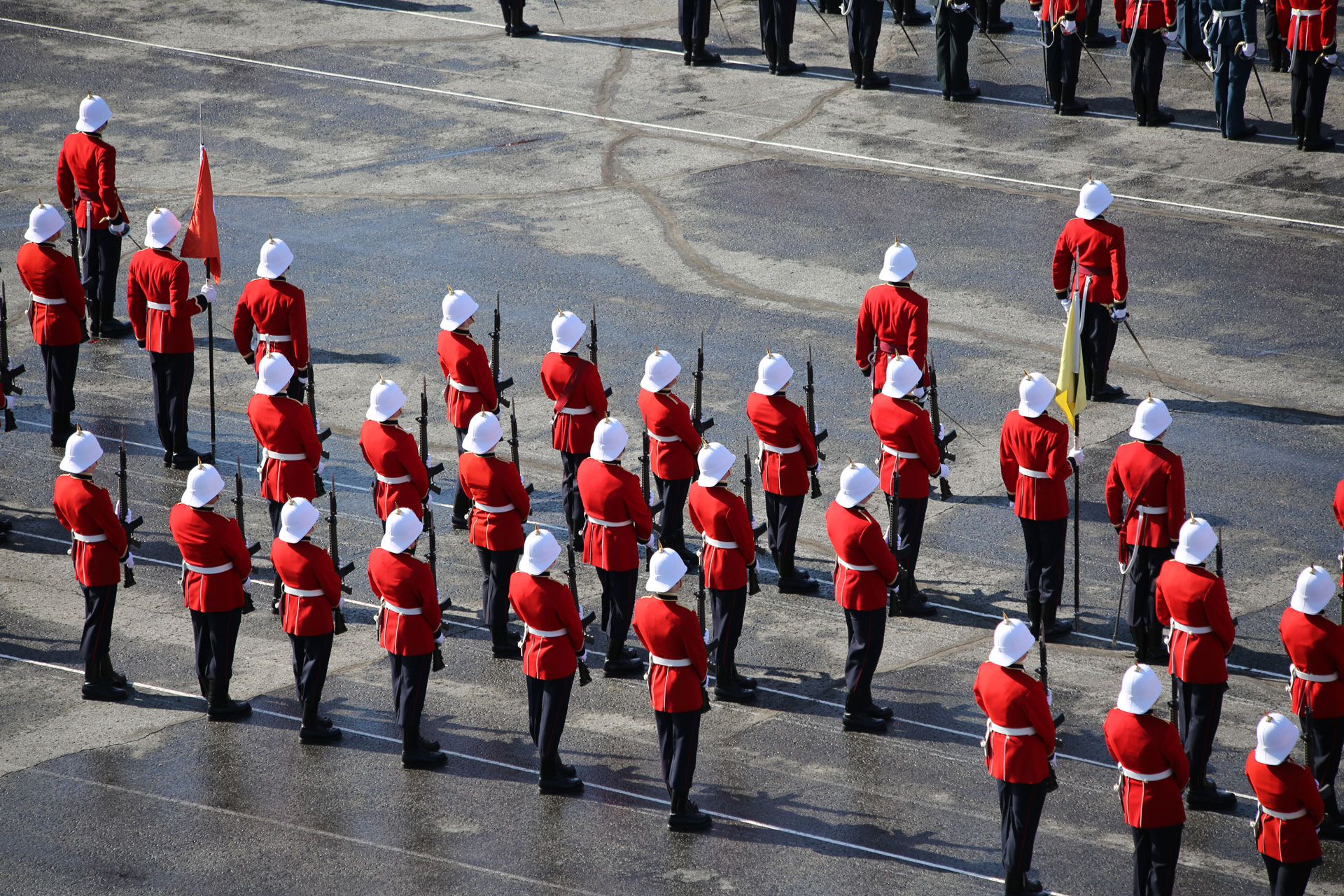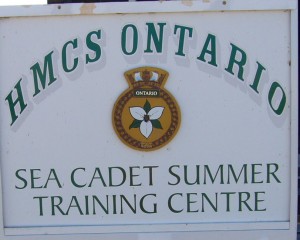 Officer Cadets Showing Great Leadership Throughout Summer OJTs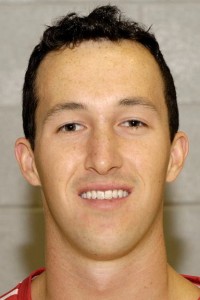 By 24712 Brent Fisher (RMC 2010) – photo left

The city of Kingston received excellent footage from the Sea Cadet Camp this week as part of the media's coverage of the 29th anniversary of HMCS Ontario. Many could not see, however, the hard work of RMCC officer cadets behind the scenes. At a time when their peers are sailing along the west coast or completing weapons training in Gagetown, a group of senior officer cadets have been placed in various staff positions at cadet camps. 24880 OCdt (IV) Robert Hartzell (photo lower middle left) is one of these individuals.
"Bobby" is a General Training Administration Officer at HMCS Ontario. Throughout the months of June and July, he is responsible for activities such as maintaining the course timetable, altering duty schedules, disciplining staff cadets, and completing rotations as Barracks Duty Officer. Although many officer cadets would view this type of summer employment negatively, Hartzell understands the value in this training towards his development as a future officer.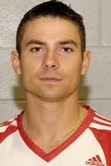 "My position teaches me to work in a short time period and to accomplish tasks with very little direction or supervision." Hartzell is compelled, however, to supervise his subordinates on a regular basis, and to ensure that they complete all assigned tasks and follow their timings. This summer's OJT will act as great preparation for Bobby as he prepares to take on the double role of Men's Varsity Volleyball Team Captain and Cadet Squadron Training Officer (CSTO) of 6 Sqn.
HMCS Ontario benefits from more than just three years of RMCC experience when working with Hartzell. In 2007, while completing his third year of study in "science de l'activité physique" at the University of Ottawa, he applied to RMCC to pursue a career as a VFR Traffic Controller. The younger sibling of 23759 Stephanie Hartzell (RMC 2007) has never given his decision a second thought.
Like many of his peers, Bobby will leave HMCS Ontario with a stronger skill set for use in his fourth and final year at RMCC. He is eager to confront the challenge of leading both the volleyball team and squadron while completing his degree in psychology. Based on the positive demeanour that OCdt Hartzell has displayed thus far, it is safe to say that the members of both organizations will be in good hands.