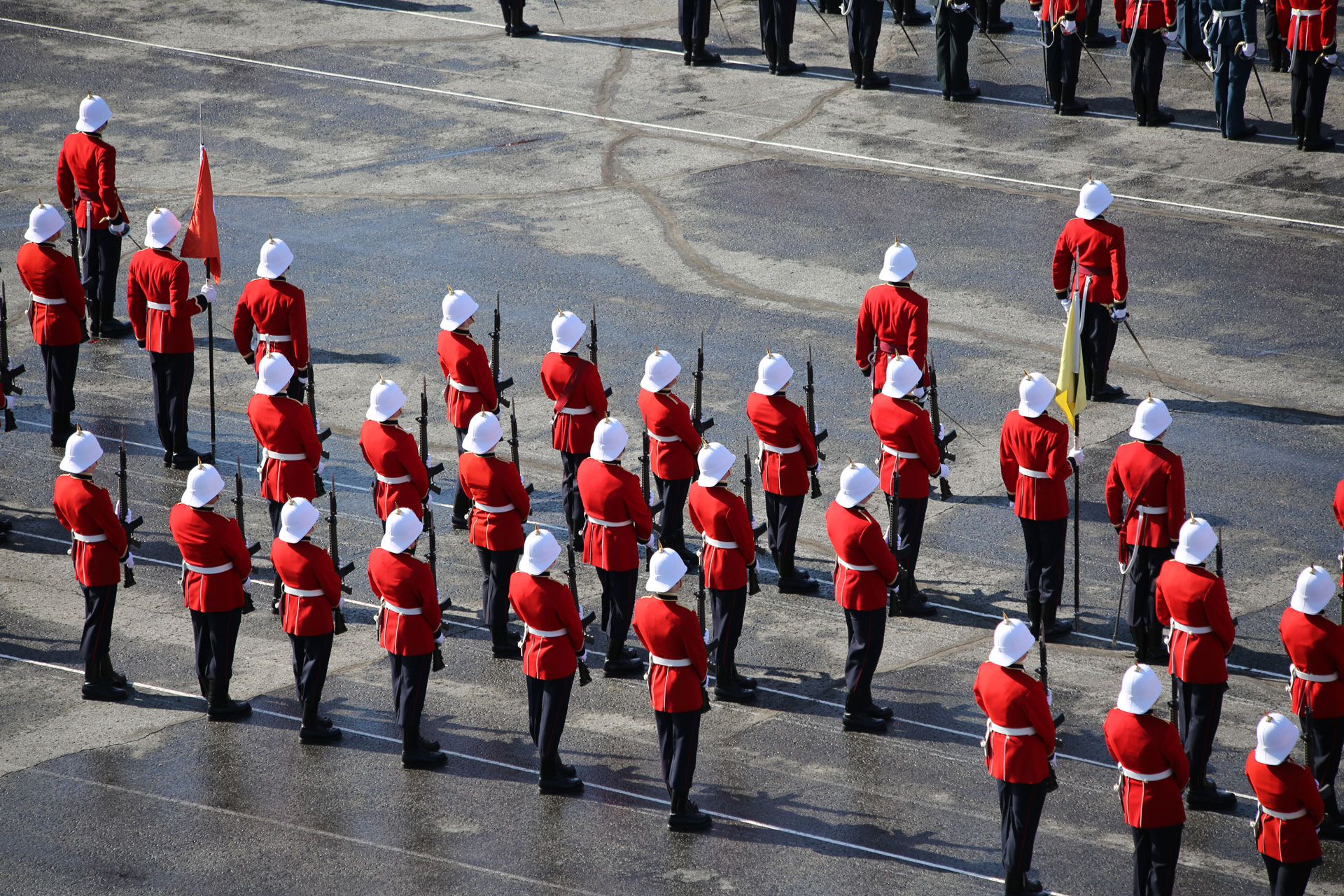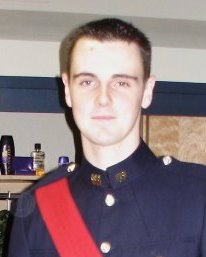 I was witness to the brave actions of one of RMC's Cadets, Thegne Rathbone, yesterday afternoon and I wanted to tell you about it.
We were leaving an apartment and he had noticed that an elderly lady had tripped over the curb on her way in to the building and was laying on the ground. He went directly to her to offer his assistance and let her know that he is a first-aider. She was bleeding quite a bit as she hit her head and nose on the ground, and appeared disoriented. She did not want to get up right away and appeared to be quite hurt.
Thegne took complete control of the situation and instructed someone near by to call an ambulance. He was very respectful of the woman and stayed right beside her and assisted her. Though there was a lot of blood around he took off his jacket right away and offered it to her as a pillow. Once she felt able, he helped her up and assisted her in to the building to sit on a chair.
He remained with her the whole time and would not leave her until the ambulance arrived, continuously concerned for her well being. And, once the ambulance did arrive, he still offered any assistance he could provide.
This young man deserved a pat on the back. He took complete control of this serious situation, remained calm and collected and acted in a selfless manner.
If my young son were to grow up as brave and courageous as this young man I would be a very proud mother!
Thank you,
Denise Laplante
denise.m.laplante@servicecanada.gc.ca
___________________________________________________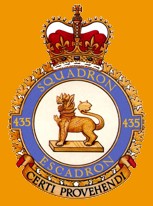 435 (T&R) Squadron will be holding a Memorial Service on 6 June 2010 at CFB Edmonton to commemorate those 435 Sqn members lost on training or operations since 1944.
The year 2010 marks the Anniversary of the mid-air collision of Trucker Lead and Trucker Two on March 29, 1985, in which 10 Canadian Forces members perished. This was a significant event not only in the life of the Sqn, but the Base, City of Edmonton and surrounding municipalities as well.
With that in mind, it is indeed a fitting time for 435 Sqn to return to Edmonton to conduct a memorial service to commemorate those Chinthes lost on training or operations, with a special recognition for those lost during the time that the Sqn was stationed at Namao and in particular, those lost March 29, 1985.
We are interested in advertising this event such that anyone involved with 435 Sqn, past and present, and indeed anyone interested in attending such an event can be notified. I have provided the particulars below as well as a link to a website that can be accessed for further information. Any guidance or assistance that can be provided in advertising this significant event would be greatly appreciated.
Memorial Service Information
435 SQN Memorial Service
Date: 6 June 2010
Time: 11:00 am
Location: Officers' Mess CFB Edmonton
http://435sqnmemorial.weebly.com
Thank You,
Melissa Dawe
Lieutenant | lieutenant