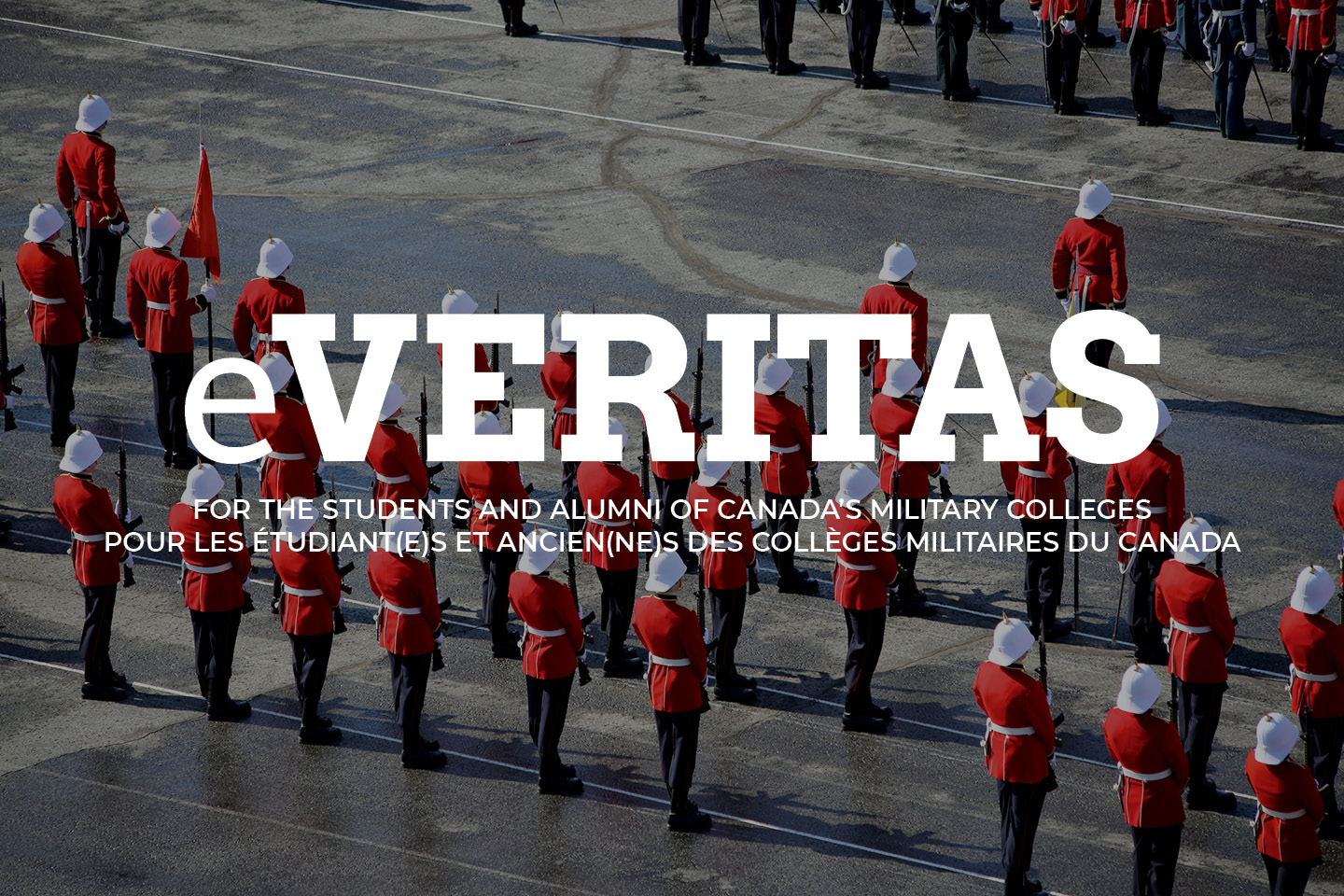 xx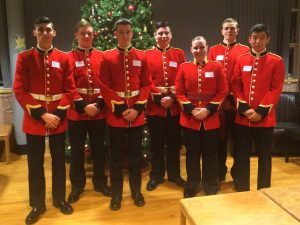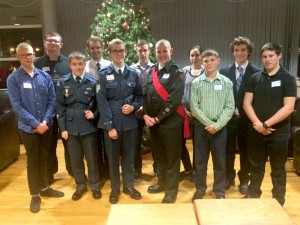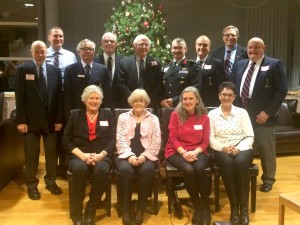 xx
(click on photos for better viewing)
Captions (1): L to R. 27455 Jonathan Visca (second year RMC), 27588 Tristan Perry (second year RMC), 27419 Timothy Robichaud (second Year RMC), 27789 Jonathan Bell (first year RMC), 26684 Marisa Warner (fourth year RMC), 27647 Rowan Leach (first year CMR), and 27630 Thomas Ahn (first year CMR).
(2) Some of the recruit candidates and friends.
(3) Attendees from the Hamilton Branch: Standing, L to R: 6603 Dean Carriere, 22267 Keith Miller, 3391 Tom Ziegler, 7060 Don Sharkey, 5337 Bob Carr, Colonel Tim Bishop Commander of CFRG, 8184 Gary Stewart, 12738 D'Arcy Wilson and 11356 Paul Downie. Seated, L to R: Maggie Carr, Patti Ziegler, Susan Wilson and Josiane Sharkey. Missing is 20456 Adam McInnis.
Cadets / Future Cadets & Ex Cadets Attend Hamilton Branch Meet & Greet
By: 7060 Don Sharkey
On 21 December the Hamilton Ontario Branch continued its annual tradition of hosting a Christmas meet and greet. The event provided an opportunity for an important and fascinating exchange of information about the Military Colleges. Hamilton's HMCS Star provided the venue.
Guests of honour included two groups. The Branch was pleased to welcome seven Military College cadets from the Hamilton, Niagara and Toronto area, five attending RMC and two attending CMR. The second special group was made up of young men and women aspiring to attend one of Canada's Military Colleges in the future. As an added bonus, some of the cadets and aspiring cadets were accompanied by family members and friends.
The event organizer 5337 Bob Carr welcomed everyone to this annual get together. After highlighting the history and goals of the meet and greet, he encouraged everyone to take advantage of the evening to support Military College recruiting efforts.
As the evening progressed, the Military College cadets passed on helpful information to their potential successors. They answered questions about their experiences and provided details about Military College education, training and daily life.
Bob introduced Mr. Raymond Fackelmann, inviting him to comment on the experiences of his son, a recent RMC graduate. Mr. Fackelmann had praise for the opportunities opened up for his son as a result of his Military College education and training.
11356 Paul Downie explained preparations underway for the upcoming Air Commodore Leonard Birchall Leadership Award Dinner. This annual event is being hosted this year by the Hamilton Branch. It will take place in October 2016 at Hamilton's Canadian Warplane Heritage Museum. Paul provided a brief summary of Air Commodore Birchall's career, highlighting his leadership and his fame as the Saviour of Ceylon during World War Two.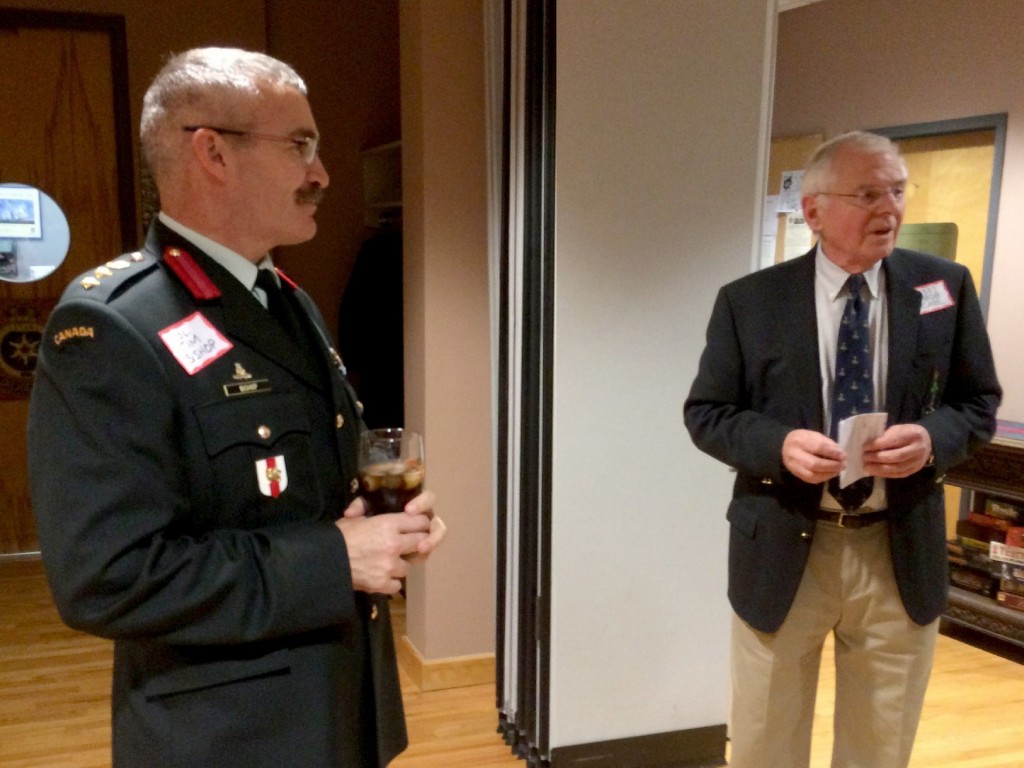 A special guest for the evening was Colonel Tim Bishop (left), Commanding Officer of the Canadian Forces Recruiting Group. He provided an update on the College recruiting process, with emphasis on recent administrative changes intended to make the Colleges more competitive in helping candidates make an early decision to accept a Military College offer.
Ex cadets of the Hamilton Branch and some spouses ensured that everyone was made welcome and that the evening progressed smoothly. Bob Carr wrapped up the evening, expressing his appreciation to all who contributed to the success of this year's meet and greet. He wished the aspiring cadets success in their quest for a position at one of our Military Colleges. And he wished the cadets of RMC and CMR continued success in their studies and in their careers. Best wishes of the holiday season to all, from the Hamilton Branch.