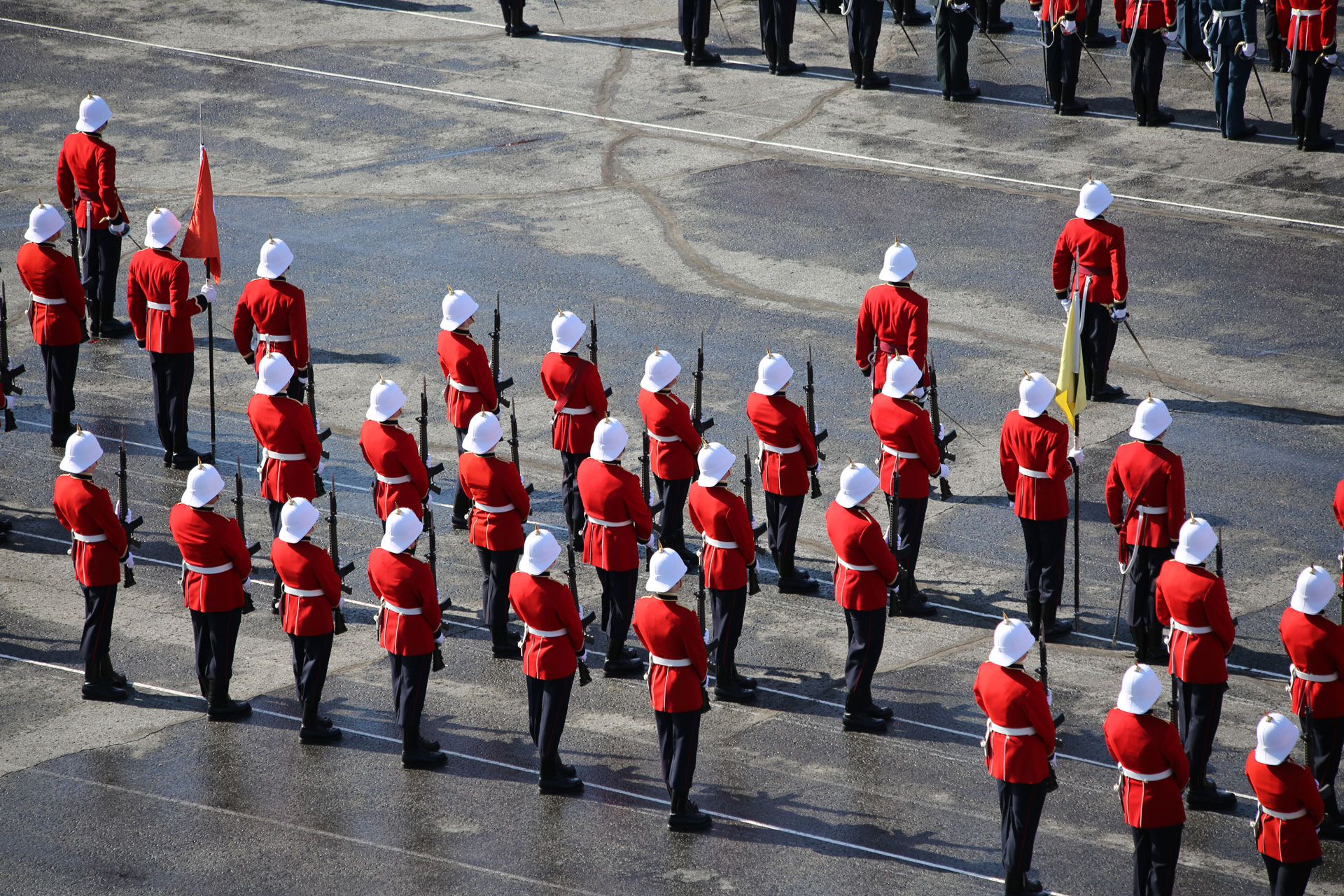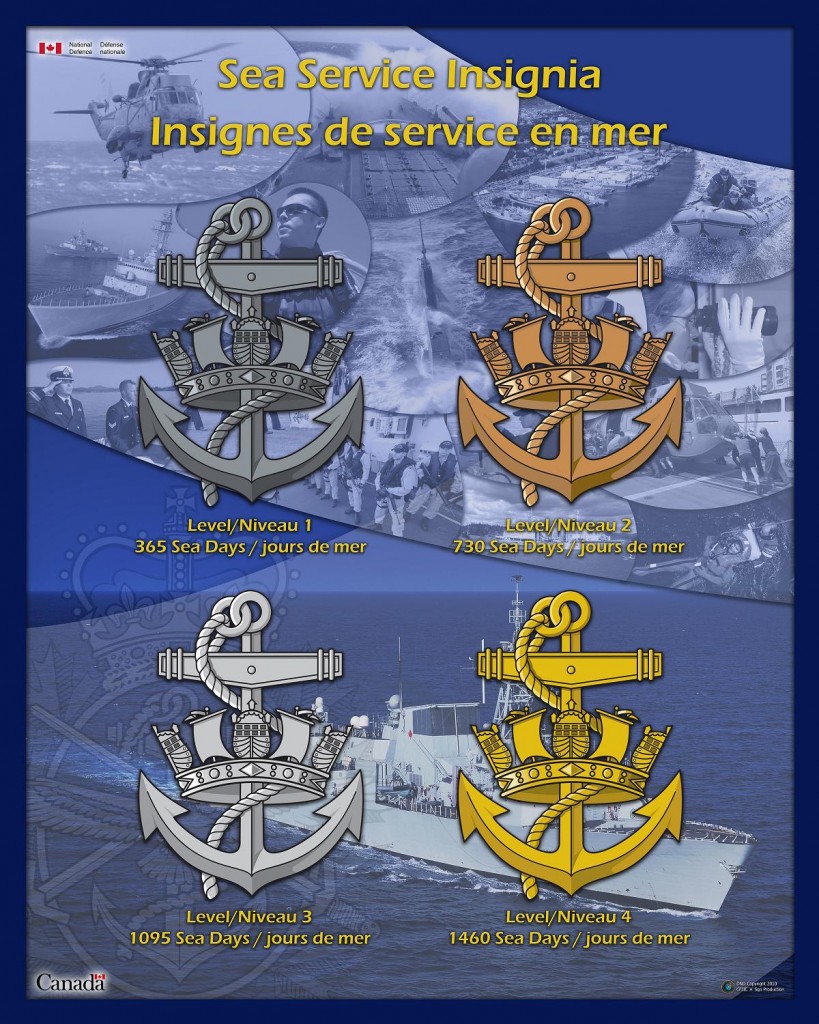 Inaugural Sea Service Insignia Presented by Admiral Dean McFadden
11919 Vice-Admiral Dean McFadden, the Commander of Maritime Command, presented the Sea Service Insignia (SSI) to eight Canadian Forces members at the inaugural ceremony held at National Defence Headquarters today. Available to all serving Canadian Forces members regardless of environment, the SSI is a visible and formal recognition for those who have spent significant amounts of time at sea.
"Recognition of our sailors is vital to the Navy's long term operational effectiveness," said Vice-Admiral McFadden. "The creation of the SSI is intended to recognize the efforts of all those who serve at sea and to re-enforce the key role that naval operations play in Canadian security at home and in defence and diplomacy abroad."
The SSI is hard-earned by all those who have spent sizeable amounts of time away from their homes and families in service to the Canadian Navy. It serves as an acknowledgement that life on board a ship is demanding and worthy of formal recognition – something that is not always acknowledged with decorations.
"My sea days don't all equate to time in an operational theatre, which go towards receiving other awards and decorations," said SSI recipient Chief Petty Officer First Class Kenneth Fisher who has 1,596 sea days. "It's nice to be able to wear something on my uniform that shows the time I've logged at sea and more importantly, signifies the sacrifices my family has made while I've been away."
All qualified members of the Canadian Forces, including army and air force personnel who are periodically assigned to HMC Ships, will be eligible and authorized to wear the SSI. Four different insignia have been designed and are awarded at four incremental levels, with the first level set at 365 sea days. Subsequent levels are set at 730 sea days; 1095 sea days; and 1460 sea days. The SSI will be limited to CF members who were serving on January 1st, 2010 onwards, however sea days earned prior to then will be counted towards eligibility.
__________________________________

H2951Gen (Ret'd) Ramsay Withers is the Honorary Chair of the Board of Governors which is responsible for overall governance of the Communications and Electronics (C&E) Branch History Book Project `Semaphone to Sattelite.` "Semaphore to Satellite" will include an account of the development of Canadian military communications: its methods, tools, equipment processes, organizations and people, who helped shape our past and present. Semaphore to Satellite will highlight: the role of industry; the politics of change; and pictures and anecdotes of members of the C&E Branch. Many ex-cadets went on to careers in the Communications and Electronics (C&E) branch and/or its founding members Royal Canadian Corps of Signals, the Royal Canadian Air Force Telecommunications Branch, the Royal Canadian Navy Communications Research Branch, and some elements of the Royal Canadian Electrical and Mechanical Engineers. 82 Major Wallace Bruce Mathews Carruthers (Entered RMC 1879) was the "Father" of the Canadian Signalling Corps, and led it during its early days.
http://www.semaphore-to-satellite.ca/project_scope.htm
Visit the C&E Museum's Website at Canadian Forces Base Kingston. http://www.c-and-e-museum.org/
Also see ?p=36043#more-36043
Researched by: E3161 Victoria Edwards
__________________________________