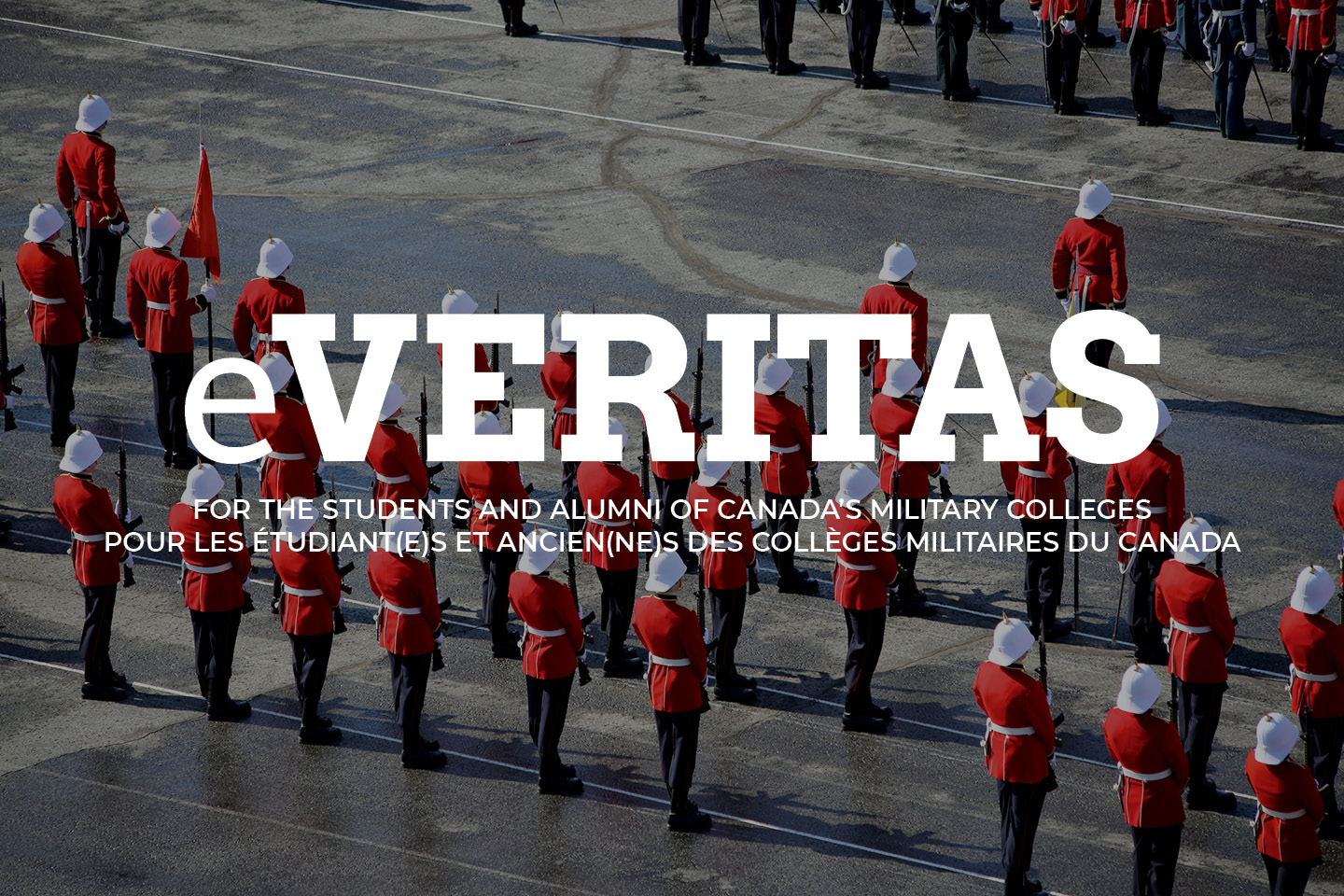 Two former RMCC Commandants meet on the high seas
 A/SLt 24498 Noelani Shore (RMC 2009)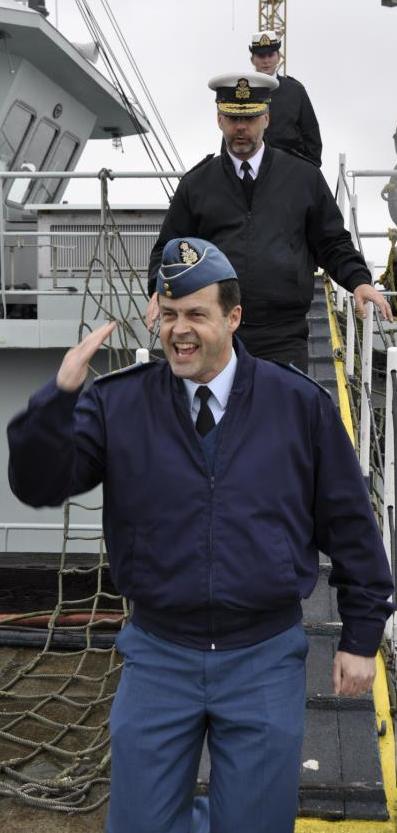 Esquimalt, B.C. – There were some special visitors onboard RENARD 58, one of eight ORCA Class Patrol Craft Training Vessels, on Wednesday, March 13, 2013. 12192 General Tom Lawson, Chief of the Defence Staff, along with 15185 Rear-Admiral Bill Truelove, Commander Maritime Forces Pacific/Joint Task Force Pacific, sailed with eight students on their Command Development Course (CDC) for a demonstration of the ORCA and the capabilities of the hopeful Commanders onboard.
Gen Lawson graduated from the Royal Military College (RMCC) of Canada with an Electrical Engineering Degree, and he returned in 2007, bringing an Air Force perspective as the Commandant.
RAdm Truelove graduated from Royal Roads Military College (RRMC) with a Degree in Military and Strategic Studies. He spent time sailing on both coasts before going to Kingston, Ont., to replace Gen Lawson as Commandant in 2009.
"It's great to be out on the Sea," said RAdm Truelove, the former Commander of HMCS REGINA. "The ORCAs are not only used by all of the students coming through Naval Officers Training Centre (NOTC) VENTURE, but they're also used by Reservists and Cadets alike," he said. "Learning on the water is the best way for anyone to experience what being in the Navy is about."
As this was Gen Lawson's first visit on an ORCA, "we were able to show him a new perspective of the infrastructure in Esquimalt," RAdm Truelove said.
"The ORCAs are great learning platforms," explained Commander 18880 Bradley Peats (RMCC 1994), Commanding Officer of NOTC VENTURE, as well as Officer in Charge of the CDC Course. "They provide great experience at sea because the routines and reactions are the same as in the heavies; the scale is just a little different."
There are 16 students split between two ORCAs on the CDC 1202 serial. The course prepares candidates for command by focusing on four pillars: Leader, Manager, Mariner, and Warrior.
"This phase is a reintroduction of the Mariner pillar, giving the students who are fresh out of the classroom time to focus on shiphandling and leading from the bridge," said Cdr Peats.
The students recently finished seven weeks in the Navigation and Bridge Simulators (NABS) at NOTC VENTURE, and will complete their training with three weeks of sailing around the Gulf Islands and the Vancouver area.
The training value and force generation on the ORCAs goes beyond the CDC candidates; for most of this crew, the past two weeks has been their first experience at sea. The crew is learning necessary skills in the line handling, standing watches on the helm and as lookout, and learning how to drive the zodiac, which is used to provide slipping and berthing parties when coming alongside, as well as during man overboard exercises.
After the day sail on RENARD 58, Gen Lawson toured NOTC VENTURE, getting a closer look at the simulators and meeting with VENTURE students.
  ______________________________
Former Maritime Commander joins Royal Roads University Board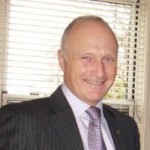 The former leader of the Royal Canadian Navy's Pacific fleet will join Royal Roads University's board of governors.
12286 Nigel Greenwood retired as rear admiral and commander of Maritime Forces Pacific last year after 37 years in the RCN. He will begin his three-year term as a board-appointed member of the RRU board of governors on April 15, 2013. "Royal Roads University is very pleased to add Nigel Greenwood to its board of governors," said Peter Meekison, board chair and chancellor of Royal Roads University. "His outstanding strategic planning skills will help the university stay on course as a highly-respected leader and innovator in BC post-secondary education."
During his tenure as commander of Maritime Forces Pacific, Greenwood managed a budget of more than $700 million and a workforce of 6000 people. In his career, he served in numerous roles such as base commander of CFB Halifax and deputy commander of the navy where he managed the 2010 centennial celebrations. He retired with the rank of rear admiral.
"We are proud of our heritage as the Royal Canadian Naval College and later as the Royal Roads Military College and will be celebrating this as part of our 75th Anniversary in 2015," said Allan Cahoon, president and vice-chancellor at Royal Roads University. "Having the navy's former Pacific leader join us at this time is very appropriate as he brings experience and insight to the board and its governance as both an ex-cadet and established leader."
The new role is a kind of homecoming for Greenwood, who earned a bachelor of science degree at Royal Roads Military College, predecessor to the present Royal Roads University.
Greenwood later went on to receive a master's degree in international relations at the Royal College of Defence Studies in the UK.
"I am excited about joining the group to make a positive contribution to such a well-founded and self-sustaining institution," said Greenwood. "I can appreciate the many fields of study offered by Royal Roads – from science to business to leadership – because I have studied these diverse subjects as well and believe in the concept of lifelong learning." Greenwood has previously served on other boards including the Halifax Chamber of Commerce, Metro Halifax United Way and the Greater Victoria Hospital Foundation.
 _______________________________
Dr Michel Nareau from the RMCC French Dept winner of  the Canada Prize in the Social Sciences
Military has no fat left to cut, top soldier says ahead of austerity budget
The Canadian Face of the Inter-American Defense Board
MGen Millar appointed Chief of Military Personnel
RCAF Run cleared for take-off – Winnipeg 26 May
Canadian wounded warrior athletes compete at annual U.S. Marine Corps Trials
What You Should Know … Veterans Review and Appeal Board