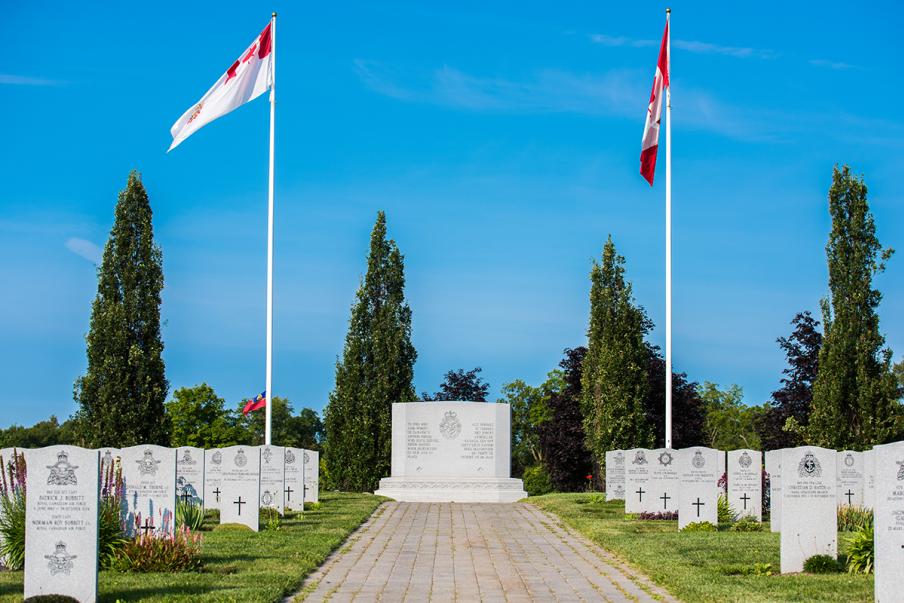 Major Michelle Mendes Visitation and Funeral Details
Details pour le salon mortuaire, les funérailles, l'enterrement et la messe commémorative de la famille pour le major Michelle Mendes
Visitation:
Thursday, 30 April from 14:30 – 16:30 and 19:00 – 21:00
Gordon F. Tompkins Funeral Home
Township Chapel
435 Davis Drive, Kingston
Funeral:
Friday, 1 May at 11:00
Sydenham United Church
82 Sydenham Street, Kingston
This is a full Military Funeral, dress is DEU #1A (with medals). RMC is
not coordinating transport to attend.
Internment:
Upon completion of the funeral.
St. Mary's Cemetery
718 Division Street, Kingston
Family Funeral:
Saturday, 2 May at 14:00
St. Andrews United Church
137 Danforth Road, Grafton
Dress is uniform or civilian attire. Everyone is welcome to attend.
RMC transport is not being coordinated.

Salon mortuaire:
Le jeudi 30 avril, de 14 h 30 à 16 h 30 et de 19 h à 21 h
Gordon F. Tompkins Funeral Home
Township Chapel
435 Davis Drive, Kingston
Funérailles:
Le vendredi 1er mai, à 11 h
Sydenham United Church
82 rue Sydenham, Kingston
Il s'agit d'un enterrement militaire, la tenue de rigueur est le UDE #1A
(avec médailles). Le transport n'est pas coordonné par le CMR.
Enterrement:
À la fin des funérailles.
St. Mary's Cemetery
718 rue Division, Kingston
Messe commémorative de la famille:
Le samedi 2 mai, à 14 h
St. Andrews United Church
137 Danforth Road, Grafton
La tenue civile ou militaire est permise. Tous sont les bienvenus. Le
transport n'est pas coordonné par le CMR.
___________________________________________________________________________________________________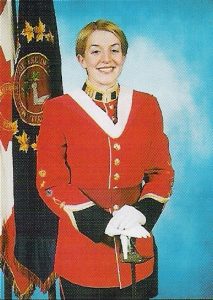 "I regret to announce the death in Afghanistan of Major Michelle Mendes, spouse of our Varsity soccer coach, Victor Mendes. Many of you may recall her as 22007 OCdt Michelle Knight, Class of 2001, BA Honours History. Details surrounding her death and issues regarding repatriation and any ecumenical service(s) are not available at this time. Lieutenant-Colonel Rod McDonald, a close friend of Vic's, is providing assistance on behalf of the College. The family has requested time to gather and deal with their loss prior to issuing any public statement. Queries to RMC on this issue are to be directed to the CFB Kingston Public Affairs Officer, Sub-lieutenant Sylvain Rousseau at (613) 541-5010, extension 4265.
On behalf of the entire RMC community our thoughts and prayers go out to the entire Mendes and Knight families and all those who have been personally touched by this tragic loss."
BGen T.J. Lawson – RMC of Canada Commandant
J'ai le regret de vous annoncer le décès, survenu en Afghanistan, du Major Michelle Mendes, épouse de notre entraîneur de soccer de la ligue universitaire, monsieur Victor Mendes. Beaucoup d'entre vous se rappelleront peut-être de son nom de jeune fille, Michelle Knight, matricule 22007, élof de la promotion de 2001, qui avait terminé ses études de baccalauréat en histoire. On ne connaît pas pour l'instant les circonstances de son décès ni les renseignements concernant son rapatriement et le(s) service(s) œcuménique(s). Le Lieutenant-colonel Rod McDonald, un ami proche de Vic, lui offre le soutien nécessaire au nom du Collège. La famille a demandé qu'on lui laisse du temps pour se rassembler et décider de la suite à donner, avant de faire une déclaration officielle. Toute demande d'information à ce sujet auprès du CMR doit être acheminée à l'officier des affaires publiques de la BFC Kingston, le Sous-lieutenant Sylvain Rousseau, au 613-541-5010, poste 4265.
Les pensées et les prières de toute la communauté du CMR vont aux familles Mendes et Knight, ainsi qu'à toutes les personnes qui sont personnellement touchées par ce décès tragique.
Bgén T.J. Lawson.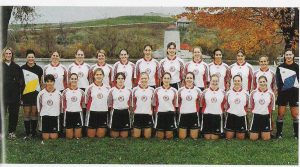 (W) Varsity soccer photo from the 2001 Review