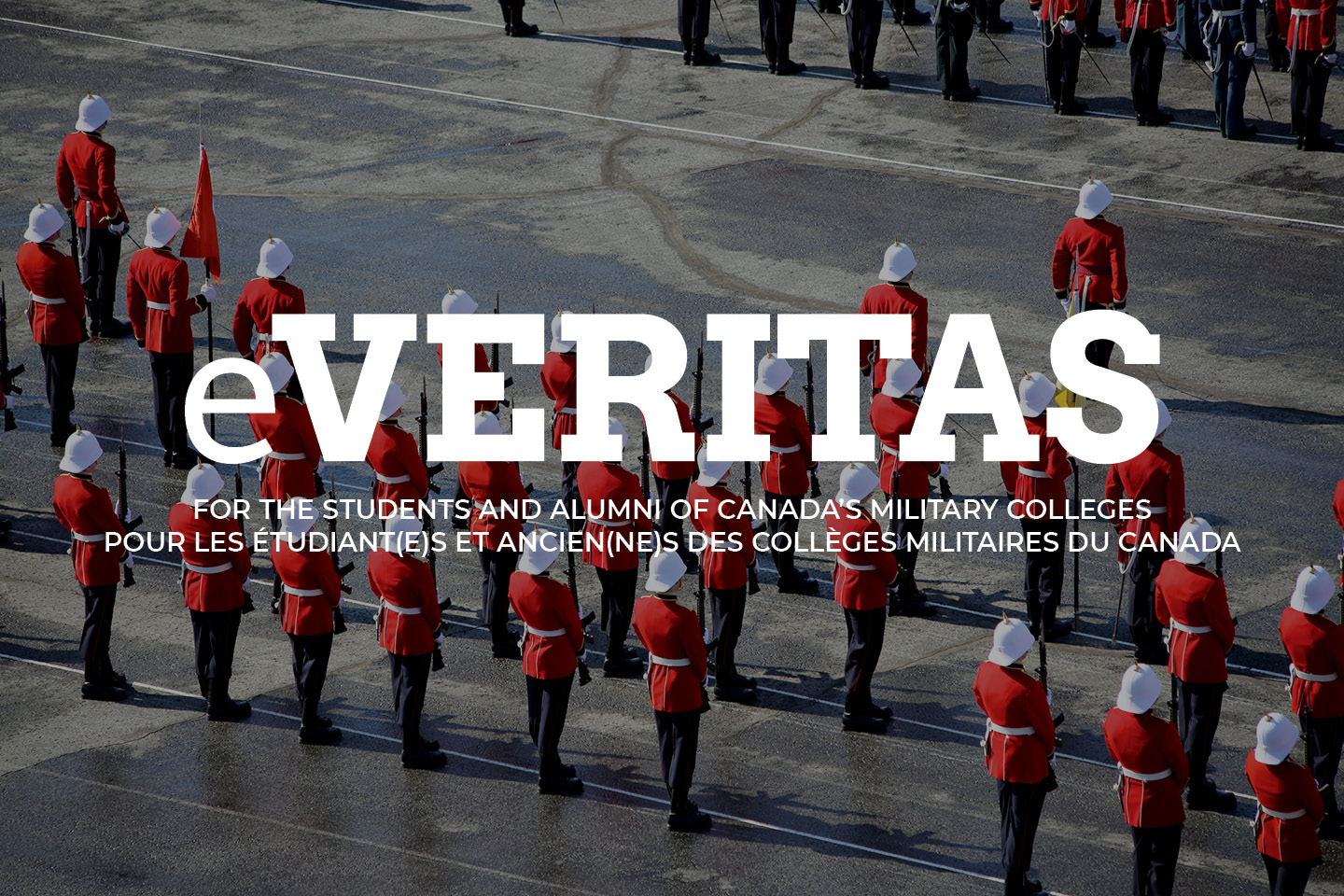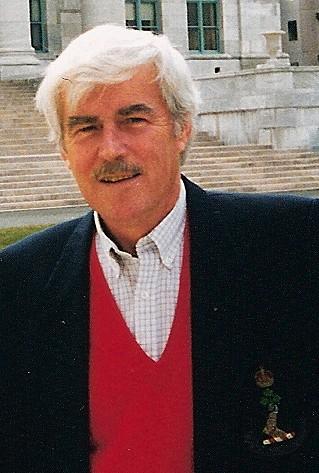 5336 Arthur Burgess, graduated from RMC in 1962, served in the RCN and then did a Ph.D. in physics at the University of BC. He retired 6 years ago after a career in medical imaging research. He spent 20 years in the faculty of Medicine at UBC and finished at Harvard Medical School. He now spends summers on PEI where he plays a lot of golf and renovates an old farmhouse in the community where he was born. He divides the rest of the year between Victoria BC and the US as a snowbird. He still has a small involvement in science – including the occasional lecture, a few publications and contributions in an advisory capacity.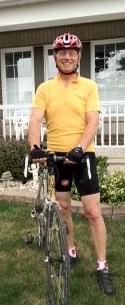 6508 John Adams '65. Retired from the CF in 1995 as the Senior Serving Military Engineer. He immediately joined the Public Service and remained in the Department of National Defence as the Assistant Deputy Minister Infrastructure and Environment. In 1998 he was appointed Commissioner of the Canadian Coast Guard and remained there until he assumed responsibility for the Communications Security Establishment Canada in 2005.
In 2012 he was appointed Queen's University's Skelton–Clark Fellow in the Centre for International and Defence Policy. Hockey continues to keep him off the streets during the winter, golf and cycling fill his spare time in the summer. He is still in uniform as the Honourary LCol of the Governor General's Foot Guards.
His wife Wally remains his staunch supporter in all his endeavors.
xxxxx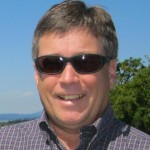 11032 Tim Addison – Originally a Roadent and a member of the Royal Military College Class of 1976, Tim served 30 years as a MARS officer. He retired in Ottawa in 2006 and is now the Canadian equivalent of a beltway bandit, working as a defence industry business executive. On retirement he joined a major IT and management consulting company as Director of Business Development and Delivery Manager on the DND Account. He is now an independent consultant working for ING Engineering (Ian Glenn, RMC 1982) as Director, Business Development – National Accounts. Tim is helping ING market Unmanned Aerial Vehicle services in the commercial sector as well as to their primary clients at DND. Tim married Susan Newhook of Grand Falls, Nfld in 1980 and they have one son, Tim J who also lives and works in the Ottawa area. Tim and Susan reconnected with Gary Nevison and his wife Patty this summer in Calgary and had a great time reminiscing about their early days at Roads, RMC and in the Navy.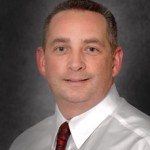 15713 Serge Beaudry retired in Edmonton (2002). He has been in Kelowna for the past nine years. Recently married Wendy Kavanagh and now have four daughters in the house. Nicole and Natalie (his) and Sydney and Taylor (Wendy's). Serge is still a portfolio manager with Odlum Brown and is not planning to retire for the next 15 or so years. He does most of his business in BC, Alberta, Saskatchewan, Ontario, Quebec and New Brunswick.
In 1988 he and 15742 Francis Castonguay, a classmate who both entered CMR in 1982 covered over 1600 Kms through the Maritimes and NE United States on a bicycle tour. Currently, Serge has been getting back into cycling combined with some sailing. He continues his love affair with skiing in the winters.
15974 Hargraft, J.F.D. – Class of 1987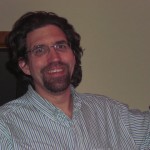 John is the Head of Mathematics at Clarington Central Secondary School in Bowmanville, Ontario. He has been teaching at Clarington since the school opened in 2005. A few years ago, John had the pleasure of teaching the daughter of 16044  Cam Spence's daughter, Rachel. John is an active member of OSSTF. He has been the Chair of the Collective Bargaining Committee for his district for the past three years, member of the OSSTF District Executive and he has also been a key member of the last two Negotiating teams.
John lives in Port Hope with his wife Fiona (who is an Elementary school teacher) and his two daughters, Bridget (17) and Keely (15) … well, not Bridget for much longer, she is heading off to the University of Ottawa this fall to pursue a degree in Chemical Engineering. Last fall, John had a unique experience last fall, his daughter Keely was a student in his Grade 9 Enriched Math class.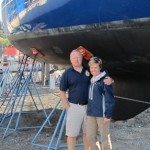 18899 LCol Max Shaw, Class of '93 has retired from the CF to go sailing with his wife, Elizabeth, and their two children. You can follow their adventures on their blog: sv-fluenta.blogspot.ca.
22027 LCdr Tony LeFresne has been enjoying a few years of sunshine on the West Coast. Recently completing a tour as Combat Officer in HMCS REGINA, Tony continues to work with the Fleet as part of the coastal team overseeing the Halifax Class Modernization Project. Although in a shore position, he is looking forward to proceeding to sea with HMCS CALGARY, the first West Coast Modernized Frigate, where he will be involved in sea trials coordination. Tony's family has fond memories of his time as 3 Sqn Comd from 2007-2010 and his oldest son still sports his Grizzly Flight T-Shirt with pride.