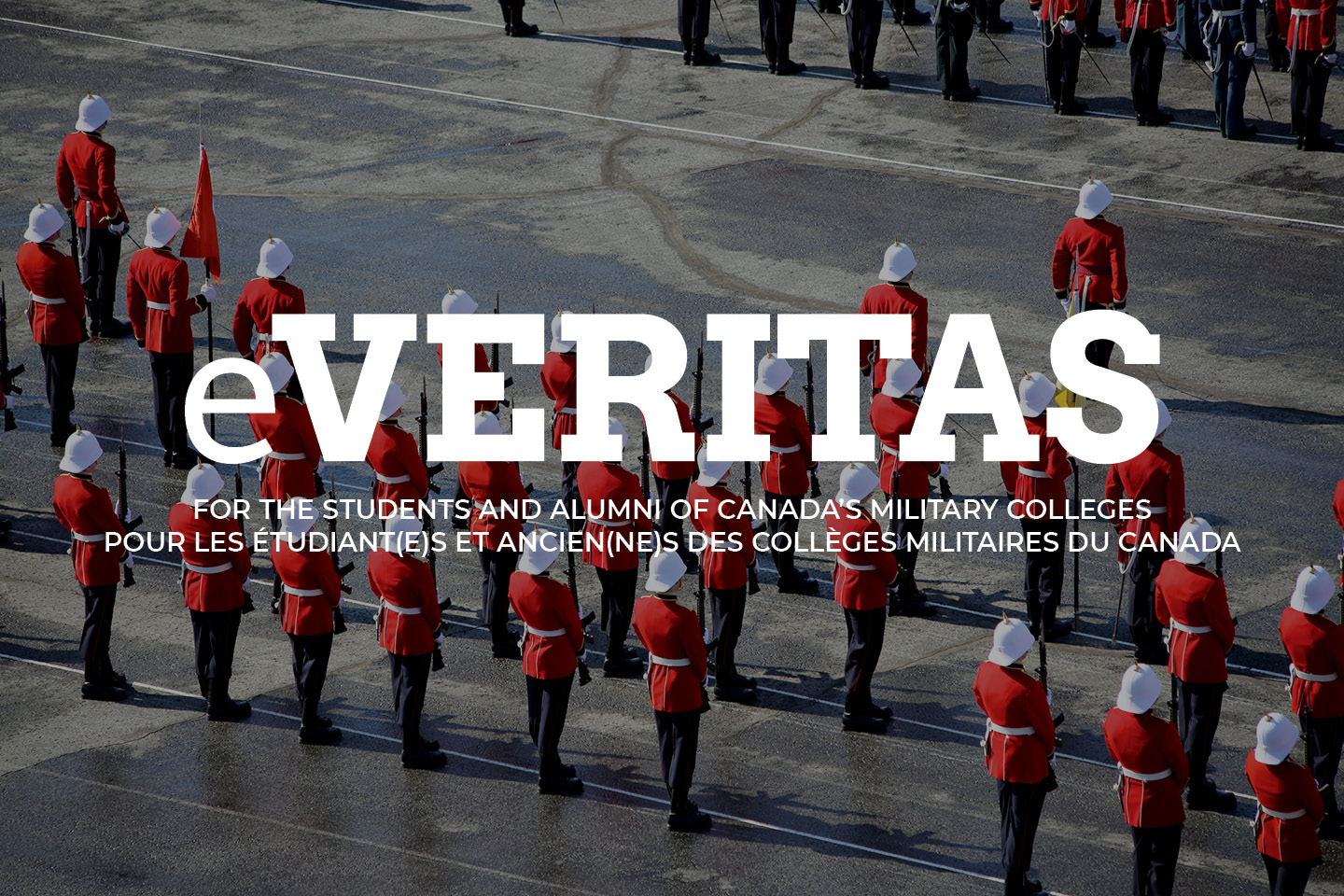 We are always on the lookout for ex-Cadets to add to our Class Notes section. If you are or if you know of an Ex Cadet with something interesting going on, we want to hear about it! Whether it's career related or more on the personal/family life, we would like to know what's going on with you and / or them.
Just send a short write up, and, if you want, a recent JPEG appropriate photo, to: everitas.classnotes@gmail.com.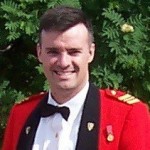 18314 Jim Denford, Class of '92, formerly Maj Denford and now Head of Business Administration at RMCC, was recently awarded the Queen's Diamond Jubilee Medal for outstanding leadership, dedication and intellect in establishing CFSCE as a credible CF Network Operations Centre of Excellence and in enhancing the School's Electromagnetic Battlespace Laboratory and training capabilities. His nomination for this Medal was made by his former military employer.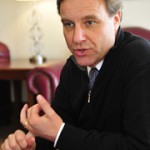 13700 John Turner, Class of '82, currently Assistant Deputy Minister Information Management, will be assuming the duties of Assistant Deputy Minister Materiel effective December 10, 2012. Mr. Turner's extensive background in the Canadian Armed Forces and the Department of National Defence has been marked by strong leadership, dedication and achievement. In addition to his service in the Canadian Armed Forces and the Department of National Defence, Mr. Turner has filled key roles in senior management positions at Correctional Services Canada, the Treasury Board Secretariat and Public Works and Government Services Canada.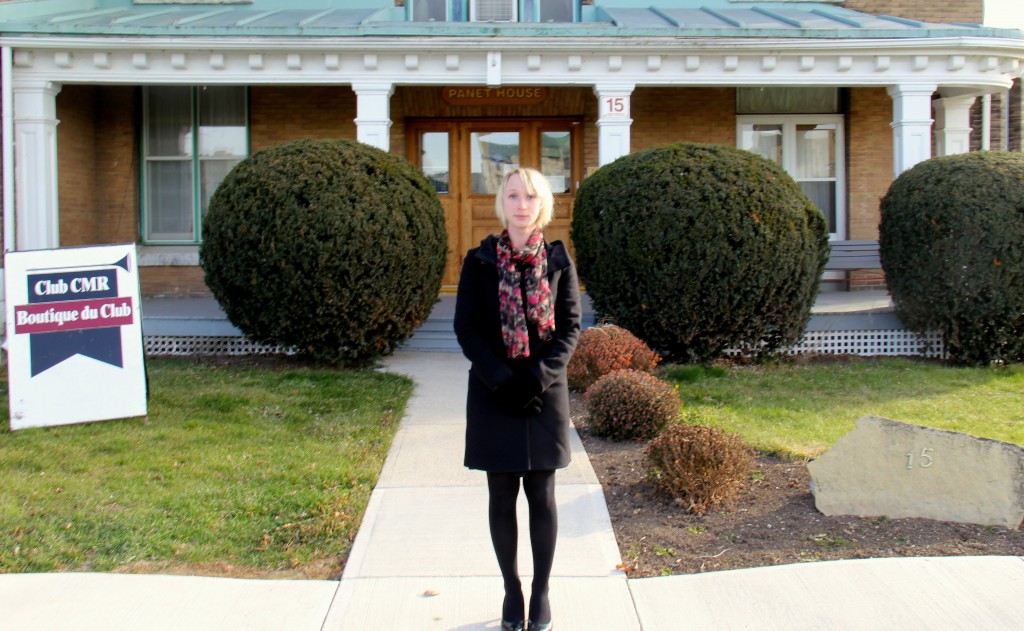 RMC post-grad student Alayna Jay is finished her MA in War Studies this month and headed to Ottawa in January. Having earned one honors degree in classical music and another in English literature and visual art during her four years at the University of Western Ontario, this exceptionally bright student then came to RMC on a Joseph-Armand Bombardier CGS Scholarship (SSHRC) in September 2011. As a hard-working critical thinker who has always been passionate about political and military issues, Alayna has relished the opportunity to study under and work with RMC's outstanding faculty on a broad range of topics, to participate in colloquia, conferences, professional development events and RMC's unique culture and traditions, and to do many interesting and challenging extra-curricular activities – like jump out of planes, go on the Battlefield tour, improve her Russian and French, serve as an official observer of the Ukrainian parliamentary election, and work at the Army 2040 Seminar War Game.
Alayna has deeply appreciated the balance of scholarly rigor, professionalism, well-rounded humanism and personal dedication that she has encountered everywhere at RMC. While she has not ruled out a return to academia in a few years, at this point Alayna is looking to gain more experience applying her outstanding research, analytical, leadership and communication skills, either with the federal government or doing competitive intelligence in the defence and security industry. Flexible, proactive, strategically-minded and highly articulate, Alayna is working on several short-term contracts now and looking for opportunities to start in the new year.
Alayna can be reached at alayna.jay@rmc.ca, and alayna0jay@gmail.com.