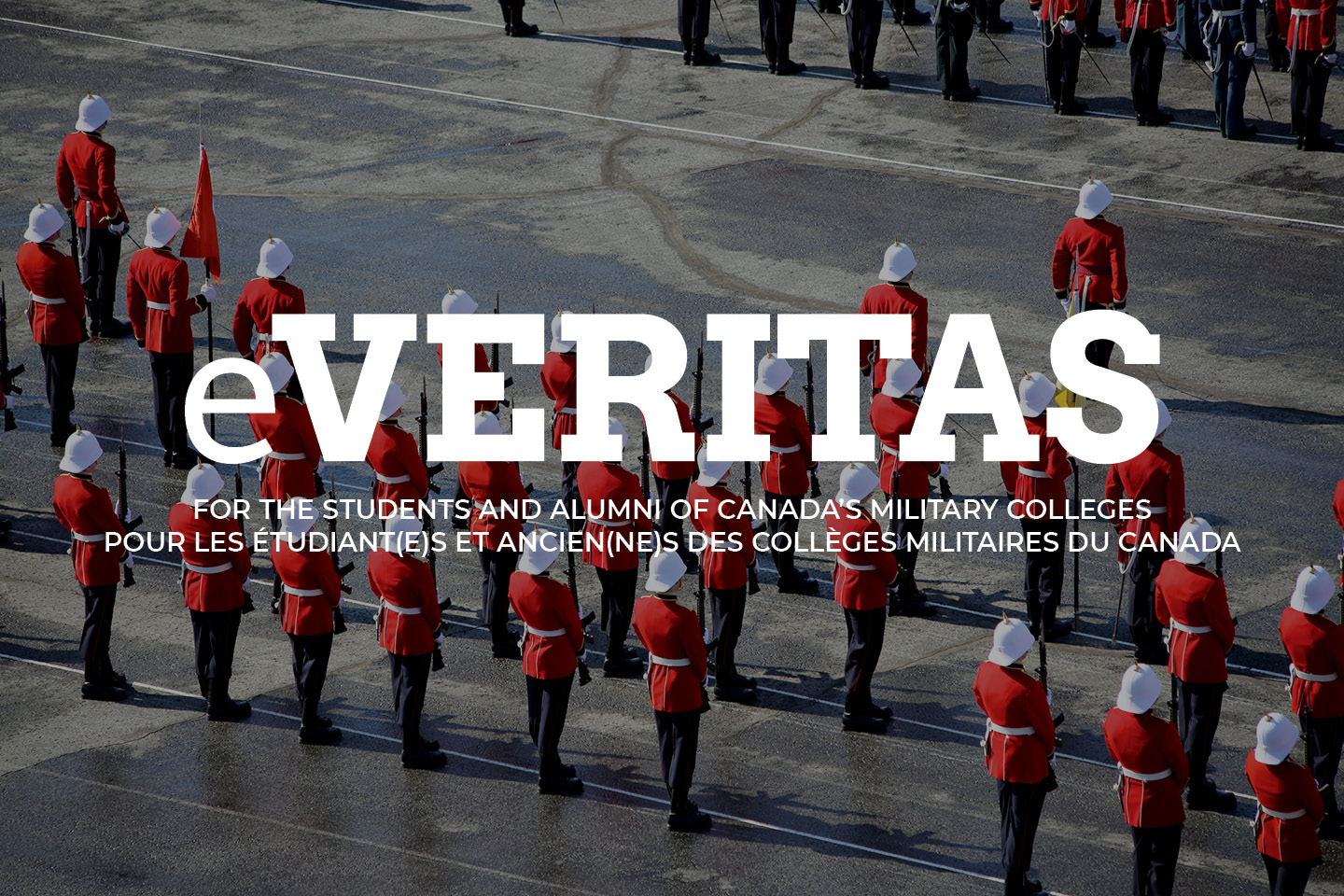 3169 Bill Smallwood, Class of Class of '53: After thirteen years of interviews and research in archives, museums and libraries (the best source was the NDHQ library), I had my first book published in 2004.
I have visited schools and chatted about the capture of Quebec, the Halifax Explosion and early airforce work in the Canadian Arctic (408 Sqdn, 426 and 436 Sqdns). But my chief outside interest is buying my books from the publisher and giving them away to kids. Phyllis and I give about 100 books a year to schools, libraries (that are too small to buy them), and to individuals who express an interest in Canadian history. My classmates have been generous in taking the time to check on their local libraries and recommend the series to the librarian.
And we sell them too. We have two websites ( www.billsmallwood.ca and www.abuseofpower.ca ) to find more money for our "I'm Free! Pass Me Along After You Read Me" programme to make our history more available for kids.
5336 Art Burgess Class of '62 had a career as a research scientist and wrote many research papers for publication in scientific journals. He also served as a reviewer of submissions for many journals and has been a member of a number of editorial boards. He recently sent along a few tips to help us and those who submit articles to e-Veritas:
(1) If a term was used multiple times in a paper, the acronym should be defined at its first appearance – Department of National Defence (DND), then DND would be used thereafter. One exception that many have employed is that if the acronym is defined and used in the introduction and then is not used again for many pages, it might be redefined as a courtesy to readers.
(2) If a term is used only once then the acronym was not even mentioned because it is not needed.
(3) If a term is very well known (e.g. science = DNA, or Canadian military = DND) – it is not defined.
(4) If a term is likely to be obscure to some potential readers, its acronym is never used without definition.
7517 Gordon Vachon, Class of '67 is a Senior Consultant at The Comprehensive Nuclear-Test-Ban Treaty Organization On-Site Inspection Division. He spent seven years as Head for the Organization for the Prohibition of Chemical Weapons following over 17 years with the Dept. of Foreign Affairs, Canada.
7553 LCol (Ret'd) Karol Wenek, Class of '68 is the Director General Military Personnel, Chief Military Personnel at National Defence Headquarters in Ottawa, Canada. Director General Military Personnel (DGMP) leads the personnel management "Fight of Tomorrow" (2-10 years)through the development and integration of a personnel-management strategy that is aligned with the Level-0 defence strategy.
8828 F. Wayne Kendall, Class of '71 is Senior Mortgage Underwriter at Sterling Companies (Bahamas) and Owner at CapriTaurus REAS (Caribbean) LTD. The former Artillery Officer is heavily involved in a couple of volunteer positions – as a member of the Executive Committee of the RMC Club and Royal Canadian Legion Branch 100 (Brighton, ON) Services Officer.
M0135 Don McLeod, Class of '79 – Look up the definition of volunteer in the dictionary and you will see a photo of Donnie McLeod. Just some of his high profile contributions going back to 1980:
Chair Crohns & Colitis Foundation Halifax Chapter Gutsy Walk 2012
Chair Operations 2003 World Jr Hockey Championship,
Chair Operations 2004 World Women's Hockey Championship;
Co-Chair Logistics 2006 World Indoor Lacrosse Championship
Chair Operations Men's 2008 World Hockey Championships
Operations Halifax Mooseheads Bid Committee for 2009 and 2012 Memorial Cup
Co-Chair Hockey Operations 2011 Canada Games
Founder & President, John Ogrodnick Hockey School, Cold Lake Alberta 1981-83
President, North-East Alberta Minor Hockey Association 1981-83
General Manager Trenton Flyers Fastball Team 1980
13674 David Pyper, Class of '82 is a Managing Partner at Blair Franklin Capital; from 1989 to 1997, he was a director in the Investment Banking Mining Group of ScotiaMcLeod Inc. in Toronto. 1999 to 2002, David was a Managing Director in the M&A Group of Scotia Capital Inc.. Prior to entering investment banking, he spent seven years in management positions with a small manufacturing company and the Canadian Forces.
13746 Peter Jarvis, Class of '82,  is Senior Contracts Manager at MacDonald, Dettwiler and Associates. Prior to this he worked as : Associate Counsel at Miller Thomson LLP; Principal at JRM Law Corporation; Director Legal Risk Management at Arthur Andersen LLP and Corporate Counsel at Fletcher Challenge Canada.
13750 Tim Justice, Class of '82 sent us the following SOS late last week: "Can you please put a notice on an on-going basis for RMC 82 members to "RE"- join the RMC '82 Facebook group. "Facebook made changes to its format which wiped out "groups". We had 100 members and it was an easy way to send out class messages. All members must rejoin and I would rather avoid the pain of sending 100 messages which will get me blacklisted for spam"
14464 Doug Lawrie, Class of '84 is the Head Coach of the Red River College Rebels Varsity Women's soccer team. He is also President and Head Coach of the Hornets Soccer Club competing in the Winnipeg Women's Soccer League.The former team captain for the hockey Redmen graduated  with a BA in Economics and Commerce. Doug served 31 years in the Air Force as an Air Navigator; while in the military was an active participant in the Canadian Forces National Sports program in both hockey and soccer as a player, coach and administrator.
16158 Captain(N) Mark Watson, Class of '87 – "Ceremonial bands play an integral part in our military traditions and protocol. They not only represent a microcosm of the skills, talent and diversity of the Canadian Forces, but they showcase the very best the CF has to offer to Canadians and foreign audiences alike." More…
16389 John Yarymowich, Class of '88 – served as an ammunition technical officer in the military and now holds a management position at SMC Technologies outside Montreal. He oversees the design and manufacturing specifications for the company`s line of defence products that includes ammunition and explosives. A 2nd degree black belt, John has been practicing Judo for 13 years, which followed a number of years as a competitive wrestler at the High School and University level. He was formerly president of Club Judo Anjou and Base Borden Judo Club in Ontario. John brings a sound sense of mechanics and discipline to his judo teaching at Seidokwan Academy of Judo Inc. in Roxboro, Québec.
17389 Maj Todd Smart, Class of '90 recently received the U.S. Meritorious Service Medal for "exceptionally meritorious service while deployed in support of Operation Enduring Freedom as an Afghan National Security (ANSF) forces planner. Major Smart's efforts facilitated a smooth integration of ANSF personnel into the demanding mission readiness exercise."
18254 Col Michel-Henri St-Louis, Class of '92 – While in his previous position as commander of the last battle group in Panjwa'i, Afghanistan, this infantry officer from the Royal 22e Régiment, (the Van Doos), received a call from 14274 General A. J. Howard , deputy commander of the Canadian Army, called him with some news. He was getting promoted, and he was being posted to the RCAF. More…
18418 John Turner, Class of '92 spent close to six years in the CF following graduation; he joined MacDonald, Dettwiler and Associates Ltd (Vancouver) as a Senior System Engineer, a position he held for eight years. Since November 2006 he has been a project Manager with MDA.
19081 Maj Emmanuel Bélanger Class of '93 is retiring from the RCAF. Following grad he continued on with pilot training in Moose Jaw receiving his wings in '94. During his career postings included: CFB Moose Jaw (2 CF Fts and 431 (ad) Sqn) and CFB Trenton (429 (t) Sqn and 436 (t) Sqn) during which he was deployed to Camp Mirage and Kandahar. In '05 he attended national test pilot school where he received a MSC in flight test. Subsequently he was posted to AETE. Maj Bélanger along with his wife Myriam, daughter Rose and son Maxime will be relocating to Ottawa where he has accepted a 2nd career adventure with Transport Canada.
19298 Maj Anthony Ambrosini, Class of '94 – "The day I graduated from RMC, I felt an incredible sense of pride; I had done something special and accomplished something more than I could have done at any other university," he recalls. "That is another advantage we have on most employers; we have paid education programs where we pay your tuition and your full salary while you learn." More…
20467 Zoltan Gothard, Class of '96 has been a Software Engineer at Honeywell in the Kansas City, Missouri Area for the past 11 years; during his spare time he has been a Division Coordinator, U11+ Girls, Board of Directors at Shawnee Soccer Club – located just outside city limits of KC.
2140 Major Todd Murphy, Class of '98  succeeded Major André Delhommeau ('98) as the Commanding Officer of Canadian Forces Station CFS Alert during a change of command ceremony in Canada's most northerly inhabited location on January 31, 2012. Major Delhommeau, posted to 8 Wing/CFB Trenton, had spent six months as the CO, in charge of the more than 60 members of the station, who support CF missions through signal intelligence facilities. Prior to his arrival, Todd was the Squadron Commander of Lancaster Squadron at CF School of Aerospace Technology and Engineering 16 Wing Borden. More…
23734 Morgan Burn, Class of '07 – "I really like the Cadet's videos that they put together, and am glad you are including them in e-Veritas. Has any work been done, to show these videos elsewhere, perhaps Red and White Club or ads? What I would really like to see, is a video featuring ex-cadets who are bona fide war heroes. Afghanistan produced a lot of valour winners, LCol Bill Fletcher, LCol Mike Wright, Capt Ashley Collette, and Capt Gab Chasse-Jean are 4 that come to mind. Not to mention those earned in Canada's previous wars. Getting a degree, and fighting for your country are what really makes RMC a University with a Difference."
24656 Lt Murray McClafferty, Class of '10 – "Thought that it might be worthwhile to mention in an e-Veritas about www.cfappreciation.ca Many military discounts are listed there, and the people that run the website encourage anybody who has gotten military discounts at other stores or programs to let them know so they can add it to the list."