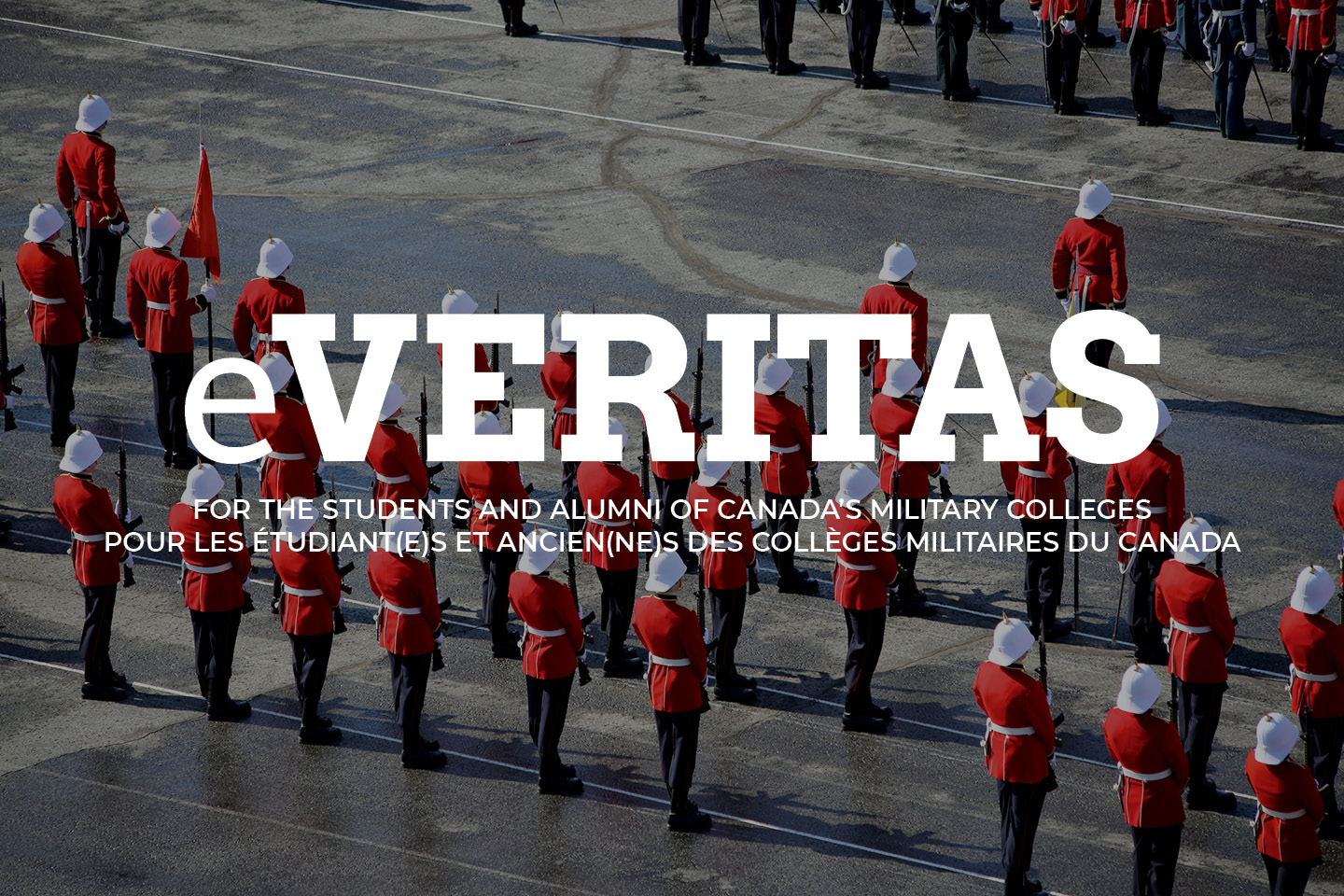 Fifty years later, Rev. Chris Carr looks out his window at the grounds of RMC
By CLAUDE SCILLEY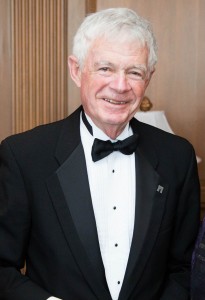 If you played football against McMaster University in the 1950s, likely your most enduring memory is of the Marauders' quarterback, a fellow who went on to a Hall of Fame professional career named Russ Jackson.
Chris Carr remembers Jackson, all right. "He had time to fake kicks," Carr, then a member of the Royal Military College Redmen, recalled. "I thought, 'This is impossible.'"
For Carr, however, Jackson doesn't provide the most vivid memory of that game.
"I was a defensive end," he said, "and they had a tackle I had to run around. It was like running around a silo. I've never seen a thing so big in my life.
"I decided at that point my time in football was over. I was too small. It didn't matter until then."
That was Carr's third year, his first at RMC after two at Collège militaire royal at St-Jean, Que. He recalled that episode wasn't the first time misadventure visited his football career. It also happened one summer while he was at CMR.
"For some peculiar reason, Fred Bedford was the coach, and he said, 'We don't have a quarterback for the fall. Why don't you be quarterback?' I said, 'Me? Quarterback? I never played quarterback in my life,' so he gave me a course by mail.
"I had one spectacular advance when we scored a touchdown and that was it for my career as quarterback. I think it lasted that one game, against Ottawa."
In his last year at RMC, Carr won the HRH Prince of Wales Cup, presented for athletic performance and excellence in all aspects throughout his entire course. In addition to his time on the football field, Carr played hockey and "did a bit of gymnastics."
As a hockey player, Carr was captain of the team that defeated Army 6-1 in 1959. Winning the annual match was relatively common for the Redmen at the time, but as it turned out RMC wouldn't win again at West Point for 24 years.
"They tried hard and they didn't like losing but they didn't know much about hockey," Carr recalled, "but they were good hosts. We roomed with the West Point cadets. It was more of a brotherly kind of a game than a fight-to-the-death kind of game it became later on. It was a good time.
"I remember that my best friend, and probably the best player on the team, from St-Jean, was married at the time. We didn't know that, of course. It was illegal, so we got up to do the ablutions in the morning. I was shaving and the West Point cadets were saying, 'Did you hear what time Frenchie got in?' It was 5 o'clock. He was out with his wife.
"That night he scored two goals. So I figured West Point would probably change their training pattern."
Among the people who travelled to watch that game was Carr's father, who came from Montreal. "He was so excited that we'd beaten West Point that he gave me some gold cuff links that I still wear on occasion when I have a shirt that takes cuff links." They're inscribed RMC 6 Army 1.
Carr has fond memories of coach Peter Carr-Harris, a member of the legendary hockey family after whom the trophy is named for RMC's annual game with Queen's.
"He was a great character," Carr said. "You either loved him or hated him, and I enjoyed him very much. He didn't mess around with living. It was all or nothing."
While he was at RMC, Carr studied engineering physics, a relatively new program that at the time had just three students. "In a sense it was the least engineering of all the engineering subjects," which suited Carr just fine.
"I was in the engineering stream but I was never big on memorizing and it seemed to me there was an awful lot of memorizing in engineering," he said. "In engineering physics you could figure things out."
One thing Carr tried to figure out was why the college could provide a program for just three students.
"It was extraordinary," he said. "They would do time studies to keep costs down so they'd have people studying the waitresses in the mess. They'd have to serve 400 cadets in 19 minutes and 32 seconds. If they looked over at the academic side, where they had three professors for three students — it was a wonderful opportunity to learn and study but it was rich in the ratio."
Carr began college in the regular force but transferred to reserve force after his second year, "something called a cadetship," for which he was eligible because his father had served 15 years in the armed forces. "My mother didn't want me to have to serve in the armed forces unless I really wanted to," he said. "I didn't mind, but I had no idea where I was going to end up. I didn't have a clear sense of direction in my life at all."
When he left RMC, Carr went to the University of British Columbia, where he finished his degree in engineering physics. "That was a wonderful year," he said. "It was half repeat so we had time to look at other things besides the books.
"That's where I met some people in the religion side of things, good-thinking people."
After a year working as an engineer with Northern Electric in Montreal, Carr turned to theology and got his degree at McGill. He later got a second degree at Université de Montréal. He's been an Anglican minister ever since.
"Because I spoke French, when I was in Montreal I was asked by the bishop to look after a Haitian congregation, 'until they found someone.' Well, after 13 years I decided to move on.
"I'd resigned the English parish I was in to look after the Haitians, but they didn't have any money. I had to find some other revenue, so I went into prison ministry."
Carr was chaplain at Montreal's Prison de Bordeaux for 10 years. He later moved to Ottawa, where he became associate director for chaplaincy for the Correctional Service of Canada, and ultimately its director general.
Eleven years ago, Carr and his wife, Connie — they have three children and five grandchildren — retired to Wolfe Island, to property that has been in his family for three generations. "When I got here the bishop said, 'Well, you're there, why don't you look after the parish?'" There are two churches in the charge: Trinity and Christ Church.
Every morning, Carr looks out his window at RMC, which he now serves as vice-president of the Kingston branch of ex-cadets.
RMC, he says, had a big impact on his life.
"It's been fun reconnecting in Kingston, living here and reconnecting with the college. I made some close friends there. It certainly gave me a sense of how to order my life. I don't know if that gave it to me, but it didn't discourage a sense of reserve.
"You didn't have time to finish anything at RMC. You didn't have time to specialize. You were so busy there, going from one activity to the next, you didn't really have time to become super at anything. I think that's carried on. I have a broad range of interests and involvements."