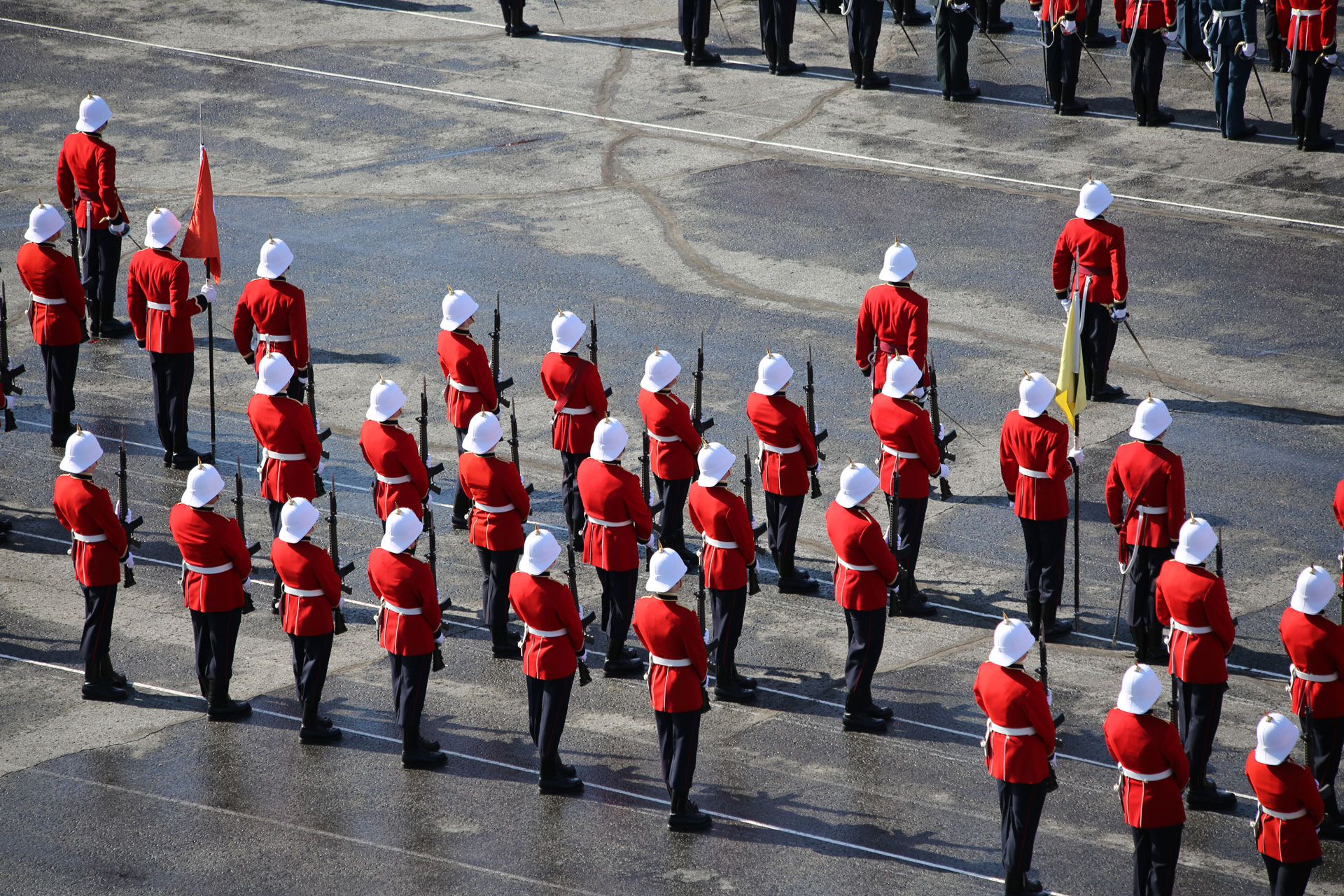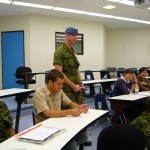 xx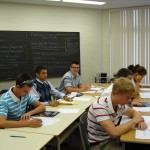 xx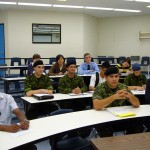 This past saturday (14 Aug) from about 0600 to 2400 hours buses and packed cars of family, friends and new recruits arrived at RMC.  Day one was comprised of filling out forms and going through routine familiarization of the college grounds and being able to navigate between Point "A" and Point "B".
The arrivals went off without a hitch! The approx 250 new first year RMCC, Civilian University and ALOY (Aboriginal Leadership Opportunity Year) personnel were successfully picked up from local train and bus stations, as well as the Norman Rogers Airport, and transported to RMC where they were then led through a number of in-clearance stands in preparation for their upcoming two week orientation period. The preparation for the arrival of the new first year students was conducted entirely by existing RMC ROTP and UTPNCM personnel.
The Recruit Camp will also, except for a few key positions, be entirely staffed and instructed by RMC personnel. The training that these recruits will receive from 15-28 Aug 2010 has been designed to provide them with the basic skills such as, dress and deportment, the CF rank structure, basic drill and physical fitness, which will allow them to function within a military environment for their upcoming academic year. Upon the successful completion of the Recruit Camp on the 29th of August, the RMCC and Civ U personnel will go their separate ways. The RMCC and ALOY first years will remain on the peninsula. RMCC ROTP pers will begin FYOP (First Year Orientation Period) while the Civ U students make their way to attend civilian post secondary institutions across the country. 
(Click on photos for better viewing)