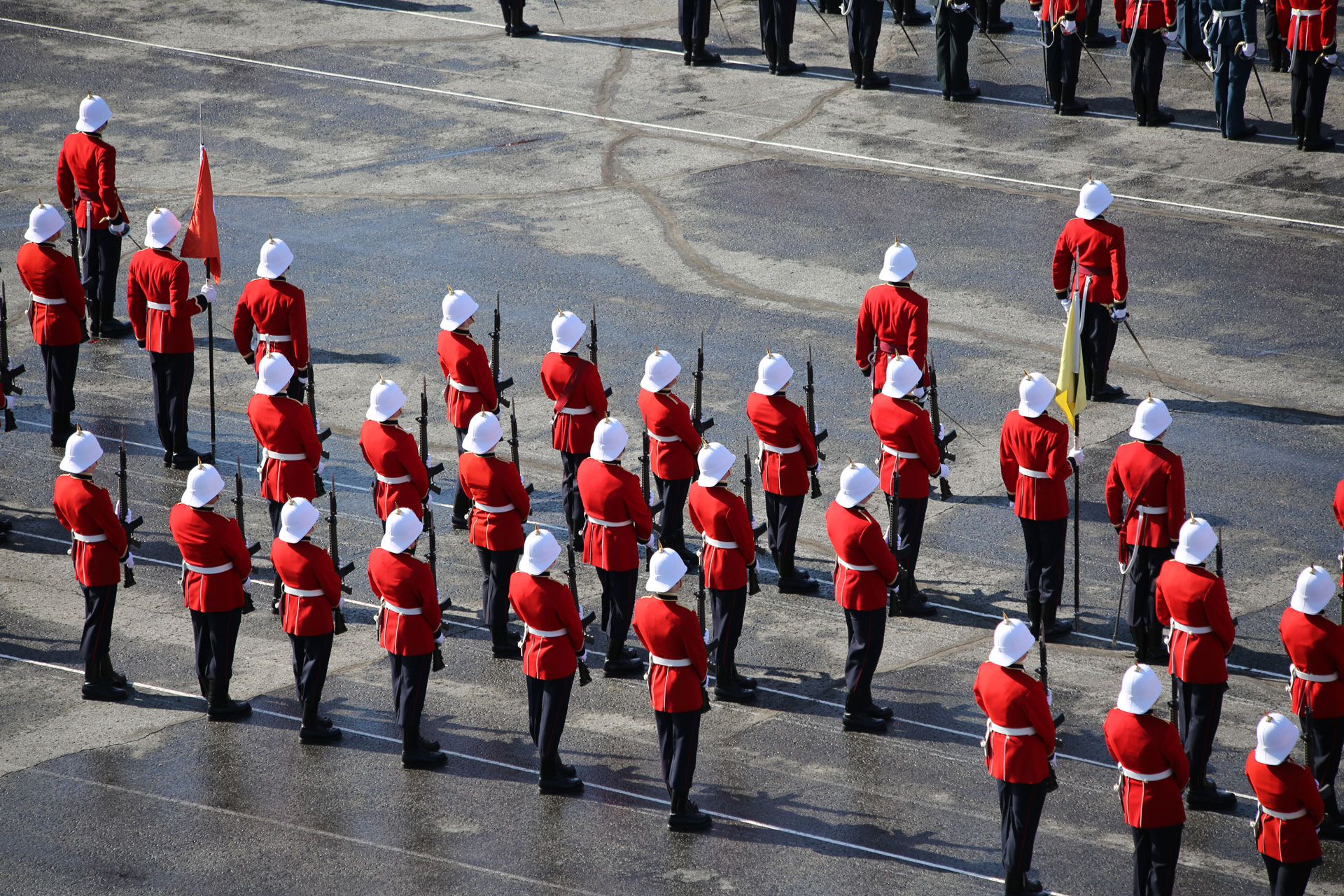 VII Commandant of CMR : 1970-1971
Researched by E3161 Victoria Edwards (RMC 2003)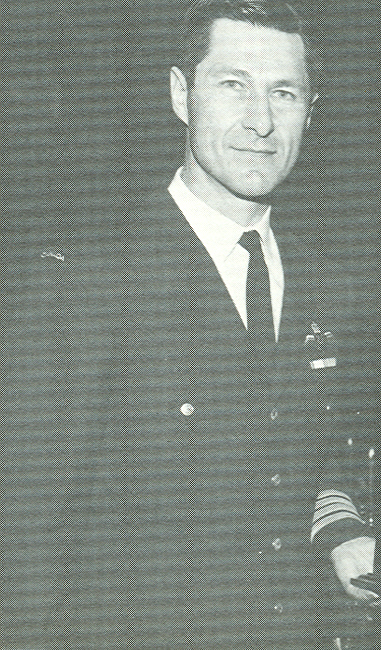 H14129 General Gérard Charles Édouard Thériault, CMM, CD was the 7th Commandant of Collège militaire royal, St-Jean, [now Royal Military College Saint Jean] from 15 June 1970 until 9 August 1971. He was born in Gaspé on 5 June 1932. He grew up in Stanstead and Rivière-du-Loup. His father founded a small aviation company after retiring as an RCMP officer. He earned a Bachelor's degree in Economics from Sir George Williams University (now Concordia University). In November 1951, he joined the Royal Canadian Air Force. Aft er initial pilot training, he was posted to the 430 Squadron in Grostenquin, France. In 1957, he returned to Canada and took a course at the Flight Training School in Trenton. He became an instructor at the Flight School at Portage-la-Prairie. He served for 2 years at the Centralia base as an administration and evaluation officer. He was promoted Major in January 1962. He took a course in operational flight. In 1963, he returned to Grostenquin , France as Vice Commandant of the 421 Squadron. He was then posted in 1966 to Baden-Solingen as Commandant of the 444th EATA. On the completion of studies at the United States Armed Forces Staff College he was promoted to Lieutenant-Colonel in December 1966. He was a squadron commander by 1966. He moved to the Collège militaire royal, St-Jean, Qué, as vice-commandant 1967-70. Promoted to Colonel, he became commandant of CMR 1970-1. In 1971, he was in command of the base in Bagotville (1971-3). He was promoted in turn Brigadier General, Major General, Lieutenant General and General. He served as commandant of the 1 Canadian Air Group in Lahr Germany 1973-75, Operations, Vice Chief of Air Command (Winnipeg) and Chief of Air Doctrine and Operations (Ottawa). He was promot e d Deputy Chief of the Defence Staff in 1978 and Vice Chief in 1980. He served as Chief of the Defence Staff from 1983-1986. He retired from the Forces in 1986. He served as President of AEG Canada Inc., an aerospace firm until 1995. He died on October 13, 1998. He is remembered in the Général Gérard C.E. Thériault Scholarship at the Lester B. Pearson College of the Pacific.
_______________________________________________________

VIII Commandant of CMR : 1971-1973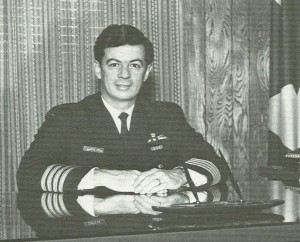 H12478 Brigadier General John (Jack) P. Cadieux (RMC 1957) was the 8th Commandant of Collège militaire royal, St-Jean from 9 August 1971-30 July 1973. He was born in North Bay Ontario on 27 October 1934. After joining the Royal Canadian Air Force, he studied at the Royal Military College of Canada (#3814) and at McGill University, where he earned a Bachelor of Engineering (Electrical). After completing his initial pilot training at Gimli in 1957, he was posted to the 423rd Squadron in Grostenquin, France. While working as a professor of Electrical Engineering at RMC, he earned a Masters of Sciences (Electrical Engineering – Radio Astronomy) from Queen's University in 1966. After completing a course in flight instruction, he became in turn Vice Chief of the section, Section Chief and Vice Commandant of the training squadron in Gimli. He studied at the School of Business Administration at Harvard University, where he earned a M.B.A with Distinction in 1969.x
As Lieutenant -Colonel, he became Commandant of the 433 Squadron in Bagotville. Promoted Colonel in 1971, he became the eighth Commandant of CMR. He was declared an honorary graduate of CMR and given him an Honorary (CMR) College number of H12478 in 1972. He served for a year at Treasury Board. He was named Director General of Recruitment, Education and Training at National Defence Headquarters. In 1975, he became Commandant of the 1 Canadian Air Group in Lahr Germany. He retired in 1977. He became Director General of Airport services and construction at Transport Canada. Jack and Ruth reside in Ottawa and spend as much time as they can at their cottage in the Gatineau hills. On April 1, 2009 he presented at the Carleton Place Legion on the topic of "Japanese Gardens".  For more on this presentation, click here.