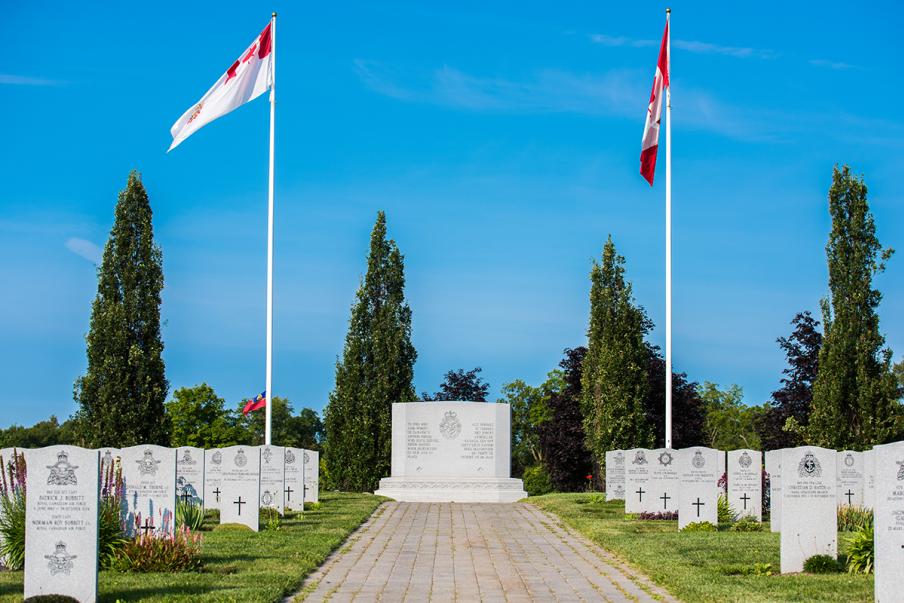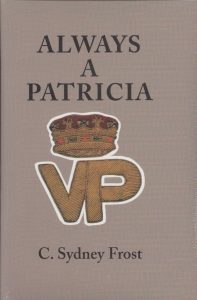 – 2761 Charles Sydney Frost (RMC 1940)

The Colonel has joined his beloved RMC, PPCLI and RRegtC comrades.
His wife of 61 yrs, Margaret (nee Cabeldu) is comforted by their children Norman, Janet, Catherine and their 7 grandchildren. He is survived by his brother, Robert and sister, Vyvyan. Many thanks to Dr. A. Nielson, Sunrise, RJH Richmond Pavilion and the Lodge at Broadmead.
Although born in St. John's, his father's career in the Bank of Nova Scotia took them across Canada for his education at Nutana Collegiate in Saskatoon and later Saint John High School. The abbreviated 1942 RMC officer's course sent "2761" with the PPCLI and to Italy and the Netherlands. Twice wounded in action, the miraculous Basingstoke surgery held for a lifetime.
After marrying Margaret in Saint John, they moved to Toronto where he graduated from Osgoode Hall in 1949 and they started a family. He practiced law with Tilley Carson but later opened his own firm in 1953 achieving Queen's Counsel in 1960. Partner and friend, Alan Redway joined the practice in 1966.
In 1947 he began a reservist career with the Royal Regiment of Canada. His years as Commanding Officer 1959-62 rebuilt the regiment. In 1981 as Hon. Col. 1974-1982 they attended the Royal Wedding.
Beyond his lifelong service to the PPCLI and RMC, he served Mercedes Benz, HavergalCollege, and the Royal Canadian Military Institute. After the Granite Club moved closer to their Bayview Wood home, Col. Frost regularly reviewed the dining room menu from his usual seat. He revisited the graves of his WWII comrades on many pilgrimages and cherished his European friendships.
In his retirement years he wrote Once a Patricia (1988), A Life Worthwhile (1994) and Always a Patricia (2004). They loved playing tennis, swimming and hosting family in Long Boat Key and PEI. Striving for excellence was his lifelong pursuit as an athlete, soldier, lawyer, author or musician. He was astonished when bands played his military marches and delighted his grandchildren by composing songs.
Private burial in Mount PleasantCemetery in Toronto. A celebration of his life reception is to be arranged at the Royal Canadian Military Institute in Toronto. Condolences for the family may be offered  Here
______________________________________________________________
– 5820 Garry "Sky" King (RMC 1963)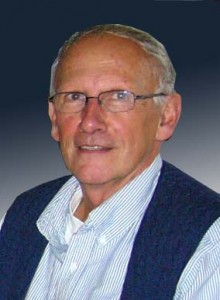 After a courageous battle with thymic cancer, lovingly surrounded by family and friends at his home "The King Ranch" on Tuesday August 11th, 2009, two weeks shy of his 68th birthday. Adored husband of Krystyne Elaine (nee Jones), Dad and best bud of Meagan. Garry will be sadly missed by sister Carol Ferguson, niece Lise, nephew John, in-laws Fred and Karen Jones (Edmonton), sisers-in-law Heather and Joanne Jones (Edmonton, and brother-in-law Bruce Jones (Sue) (BC). Predeceased by parents Percy (Jack) and Anne (Nan) King, brother-in-law Howard Ferguson, and "little angels" Susannah and Katherine.
Family and friends were received at the Glenburnie United Chuch 1028 Unity Road, Glenburnie Ontario on Friday August 14th 2009.   A Funeral Service was  held on Saturday August 15th in the Church with interment at Latimer Cemetery.    Previous e-Veritas article on Garry "Sky" King – Issue 12 / 2005
We couldn't have said it better ourselves.
Sky King Eulogy by:  Laurie Hawn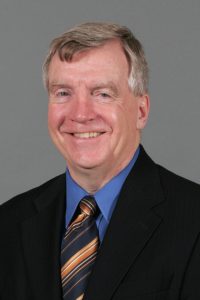 Garry Robert John King – Sky to those who knew him and that was a lot of people.
And Gug to one very special person in his life.
I'm honoured that Krystyne has asked me to speak about him today.
Farm boy, fisherman, athlete, fighter pilot, husband, father, friend – and much more.
He was the King of the air and the King of the John Deere tractor.
Sky carried the fighter pilot attitude, enthusiasm and self-confidence with him throughout his career.
Sky was always easily satisfied … with the best.
He loved and had great enthusiasm for the finer things in life.
He was also more than a little bit competitive, as anyone who has skied, golfed or played racquet sports with him will understand.
Sky's need for speed and excitement was not satisfied by John Deere, so he left the farm and joined the Air Force.
He eventually graduated from Royal Military College and became a fighter pilot.
Sky loved the Air Force and he loved and flew fine airplanes – the Twin Otter, the Hercules, the Boeing 707, the F-86 Sabre, but none more loved and none finer than the CF-104 Starfighter and several of us here can identify with that particular love.
Sky's love for the Starfighter wasn't dampened in the least, pardon the pun, when he was forced to go swimming in the North Sea after one of them swallowed a bird.
Sky loved fine numbers and his finest number was 441. For those who don't know, 441 was the number of one of the finest fighter squadrons to ever wear the maple leaf.
It was Sky's first squadron, as it was for me and a few others here today.
Hi licence plate was 441 and he remained devoted to the squadron throughout and after his 27-year career in service to his country. Sky bled checkerboard.
Sky loved fine food and he loved to cook it. Many of us here have enjoyed the fruits of his labours in the kitchen. Just don't get in his way.
Sky loved fine wine, especially those from the vineyards of France.
The sound of a cork popping was music to his ears and to all those who were being treated to his considerable hospitality and generosity.
And Sky loved fine friends as witness you all here today.
We all learned a lot from Sky, including how to make cuff links with duct tape when you forget to pack them.
Sky liked to organize things for his friends, like the Starfighter Reunion in Jasper – a very memorable event.
He was a loyal friend and I was proud to be one of his wingers, in a squadron of wingers here in church.
Sky's energy and take-no-prisoners approach to life earned him great respect and admiration from those who worked with and for him. That extended into the halls of NATO in Europe where Sky's reputation for hard work and effectiveness brought great credit to Canada.
I worked directly for Sky twice – once in the Air Force and once on civvy street and both were memorable.
When Sky was a Brigadier-General as Chief of Staff Operations at Air Command Headquarters in Winnipeg, I had the pleasure of being his Senior Staff Officer Fighters. It was common for Sky to say, "Hawn, get in here. I want to talk."
The first time it happened, I will admit to some trepidation.
With the door closed, it wasn't General and Lieutenant-Colonel; it was Sky and Hawnski and we would share what was right and wrong with the Air Force. I'm not sure we ever solved anything, but it was good venting for both of us.
Sky earned the respect of all those who worked for him, because he was simply put – a leader, who should have retired with at least three stars.
At work, as in life, Sky believed in going big or going home and nothing showed that more than his approach to the business and art of airshows.
As Base Commander of CFB Trenton, he took their airshow to a new plateau of excellence.
Sky loved and was a long-time mentor and strong supporter of the Snowbirds.
When I was retiring from the Air Force, Sky was with the Edmonton Airport Authority.
At a mess dinner in Cold Lake over a cognac…. or two and a, naturally, fine cigar, Sky convinced me to come work for him and organize the first Edmonton International Airshow at Edmonton's International Airport..
Thanks to Sky's leadership, it was two of the more interesting years of my life.
In the go big or go home category, Sky was determined that we would get the Concorde to our airshow. He simply wouldn't take no for an answer and batted aside every one of the many road blocks that were put in our way.
As we stood together and watched the Concorde finally taxi in after two years of work to get it to Edmonton, all we could do was laugh hysterically and pat each other on the back. He was as enthusiastic and happy as a little kid.
Sky was one of those guys who was always pressing the edge of the envelope and he appreciated the fact that to know where the edge of the envelope is, you occasionally have to go outside the edge.
He also had the integrity and understanding to expect and tolerate the same approach from subordinates and I certainly appreciated that.
Things eventually came full circle and Sky came back to the farm and his old friend John Deere.
I visited the King Ranch several times and Sky had never seemed happier.
The last time I saw Sky was about three weeks ago. We had some fine wine and some fine food and he kicked my butt on his new pool table.
Despite his condition, the competitive juices still flowed. He hadn't lost his fighter pilot edge.
I mentioned Sky's appreciation and love of fine things. Most especially Sky loved his fine family and he was very proud of all of them and very devoted to all of them.
His love for Krystyne and Meagan knew no bounds.
I watched him adjust over the years to fatherhood with Meagan and nothing made him prouder than Meagan bearing the King name.
His honourary fatherhood was obviously much broader.
Sky spent his too-short life in full afterburner and high flight because that's the only way he knew to fly.
We were all blessed to have had Sky King in our lives and the world is a poorer place without him.
Per Ardua Ad Astra, my friend.