Feature photo by Liam Norris
3667 Don Gray – Class of 1956

GRAY, Donald M. – Major-General (ret), rmc, pfsc, B.Sc, M.Eng, P.Eng, CD My father, known as Don or Donnie, was born in Kingston in 1932. He was the son of the late Capt. W.P.G. Gray and Marguerite Jamieson and the youngest brother to Heather (d.), Patricia (d.), Ross (d.) (Irene Bird), William (Mary Myers), Peggy (George Murray) and Bette (Jake Fowler) all originally of Kingston. He had many nieces, nephews and cousins. Dad married in 1957 to 'Dene (a Lawrence of Belleville) KGH nurse, watercolor painter, golfer and mother to myself (Peter) and younger brother Michael. Don Gray was always a proud Kingstonian and not shy about letting people know this. He graduated from Rideau Public School, KCVI, RMC and Queen's. He played football and basketball for KCVI and baseball at the Cricket Field. In summers, he worked for Alcan, Fort Henry Guard, and Fashion Craft, before he entered college. For my brother and myself, getting help with homework (especially Math and Science) was never a problem. Our cerebral father held Bachelor's and Master's Degrees in civil engineering.
When he graduated in 1954 from Royal Roads Military College in Victoria, BC, he complemented his academic achievements with membership on the football and basketball teams. He was that school's heavyweight boxing champion. It was sometimes hard for my brother and I to live up to Dad's expectations in school and sports but we always knew we had his support. Dad was commissioned into the Royal Canadian Navy in 1956 as a Sub-Lieutenant and served in the Navy until the entire military was integrated into the newly created Canadian Forces in 1968. He retired as a two-star General in 1987. Career ambition took his family through twelve moves in five Canadian provinces (several more than once) and to the USA. His final work assignment was as a diplomat in Europe. In Brussels, while Mom soaked up all the pomp and glitter of life with ambassadors and chargé d'affaires, Dad looked forward to the day when he would finally return to the place that made him happiest, Kingston. Dad and Mom returned to Kingston for good in 1990. There, they centered their lives around Cataraqui Golf & Country Club in summer but escaped the cold of winter by migrating to Northern Florida. When they stopped going south, Kingston was their home year-round. At home, Dad kept growing and exploring by mastering various techniques on his computer. He also gave priority to going out with friends he had known from childhood. These were Dad's true friends and the support they gave to one another during the twilight of their lives was very important to him. In his life, my father had worked, lived, and traveled around the continent and the world but his heart had never left Kingston. My Dad died on Monday, July 16, 2018. At my father's request cremation will be immediate and there will be no visitation. His ashes will be placed in the Gray family plot in the Cataraqui Cemetery in a private ceremony.
IN CARE OF SIMPLER TIMES CREMATION SERVICE 613-389-7223 /613-382-3683 Online condolences www.simplertimes.com
***
Facebook notice from the RMC Class of 1991; details below received Monday afternoon six hours following our posting of e-Veritas 29.

It is with great sadness that I inform you that our colleague 17914 David Scott suddenly passed away on Monday, July 16th, 2018.
David had a long and distinguished career serving Canadians. He was a pilot in the Royal Canadian Air Force for over 20 years, completing several tours in Search and Rescue and VVIP transport. Over the past decade, he worked in Transport Canada's Aircraft Services Directorate and was recently appointed Director of Flight Operations.
David was a passionate person who brought enthusiasm and professionalism to all areas of his work. As a mentor, leader, and friend he will be greatly missed. Our heartfelt condolences go out to David's family, friends, and colleagues.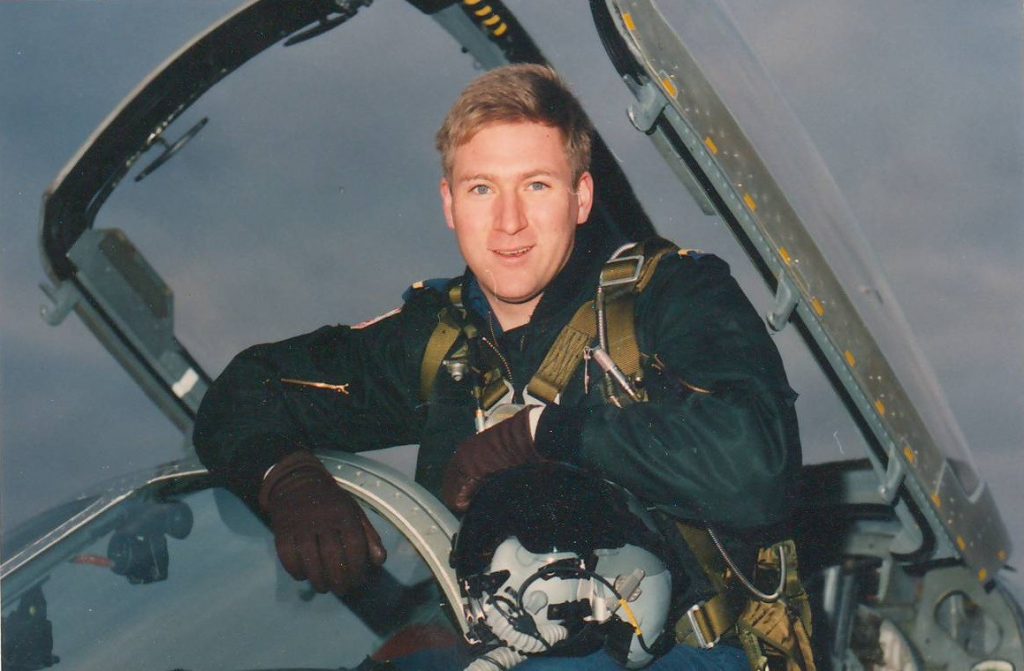 Obituary Overview – Received Monday afternoon – 23 July
17914 David Gregory Scott Class of 1991
Details here
***
2420 General Fred Sharp December 8, 1915 – June 10, 1992
Entered RMC in 1934 – A principal architect of the unification of the navy, army air force in the 1960s
***
Ray Labbe – September 15, 1933 – July 2, 2018
Member of the CMR Athletic Department during the mid 1960s
Ray passed away in Abbotsford Hospice, ushered into heaven with love and laughter as he would have wanted it.
He will be remembered by his loving wife of 60 years, Lila, and his children Wayne and his wife Marilyn, Denise and her husband Paul and Marcel, his grandchildren Shawn, Kyle, Adrian, Rochelle, and Calvin and great grandchildren Natalia, Braden, and Avery.
Ray's career started in 1952 when he proudly entered the Canadian Armed Forces as a Recreational Specialist and then retired after 25 years. Prior to his final retirement he worked for various Lottery corporations and Park View Villa.
Ray was born in Quebec and stationed in Quebec, Portage La Prairie, Saskatoon and retired in Chilliwack.
A Celebration of Life will be held on Wednesday, July 11th at 1:00 p.m. at Abbotsford Pentecostal Assembly on Gladwin Road.
Ray's family wish to extend their thanks to the doctors and nurses of Abbotsford Hospice who took such loving care of him in the last days.
In lieu of flowers donations may be made to Abbotsford Hospice Society.