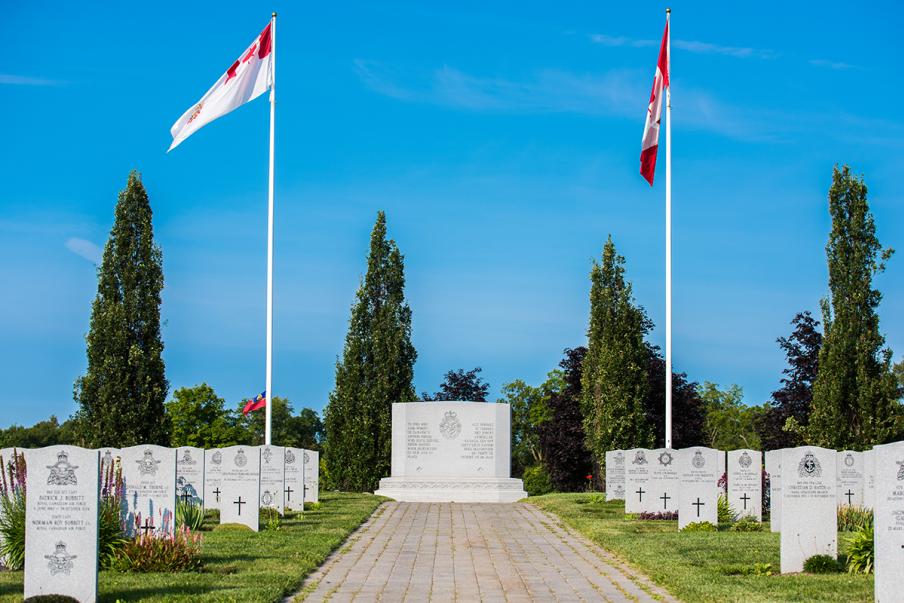 RR 3584, LCOL (Ret'd) Archibald Kenneth Beare, CD**
Archie was born on 17 August 1933, in Harrington Harbour, Quebec and passed away on 30 December 2011 in Wainwright, Alberta.
Archie's primary education was completed by correspondence for first two years, then at Lachine Public School, Lachine, QC, at Grovner Public School, Winnipeg, MB, and at Garneau Elementary – Jr. High School, Edmonton, AB. He completed his secondary education at Garneau/Strathcona High School Edmonton, AB, and entered Royal Roads Military College in 1952.
He transferred to RMC in 1954, specialising in Electrical Engineering, but withdrew after his third year to take a direct commission as a Second Lieutenant, First Regiment, RCHA, in Winnipeg. He married Marcia Roberta Murray on 27 April 1957, at Fort Garry, Winnipeg, MB. Their family grew to five children; two boys (both of whom attended RMC) and three girls.
Archie served three tours in West Germany between 1957 and 1970, first as a subaltern with 1 RCHA, also Troop Commander and Forward Observation Officer on exchange with First Regiment RHA, and the last in command of B Battery, 1 RCHA.
He attended the Canadian Army Staff College, Kingston, ON, from September 1963 to June 1965. He held a number of staff and instructional positions with the RCSA, Shilo, HQ 1 CMBG, Calgary, Combat Training Centre, Gagetown, NB, German Army Training, Shilo, and the Regular Support Staff of HQ Militia Area Atlantic in Halifax.
From November 1976 to July 1977, Archie served as the Senior Operations Officer with HQ UNEF II in Ismalia, Egypt. In August 1981, he took command of Camp Wainwright, AB, serving there until resigning his commission as a Lieutenant-Colonel.
In civilian life, Archie worked as the Manager, Facility Maintenance Services of the Vermillion Campus of Lakeland College from September 1985 to June 1994. He and Marcia returned to Wainwright in 1994, where they planned and built their retirement home. In October 1995, Archie was elected to Wainwright Town Council, serving two terms until October 2001. In retirement, Archie's special interests (aside from his family) were photography, family tree research, home wine making and gardening.
Archie is survived by Marcia, his wife of 54 years,their sons Murray Archibald (RMC 12453); Stuart Alexander (RMC 13337) and daughters Deborah Margaret, Valerie Jean and Jennifer Lee.
Prepared and submitted by: 3506 Ron Capern, Class (RR '54 & RMC '56) Secretary