6307 Graydon SANGSTER (Class of 1964)

January 6th, 1940 – April 9th, 2017
Passed away peacefully in hospital, surrounded by his son and daughter-in-law, after complications from pneumonia. Predeceased by his wife Irmgard, his brother Scott and his parents. He will be missed by his wife Catharine. He was the Pillar in the life of his son Mark (Chantal) and will be forever remembered. Dear brother of Elzada and Colin. Lovingly remembered by his many nieces and nephews. A thank you to The Ottawa Hospital staff, especially Dr. Spilg, for their compassionate care.
Friends may pay respects at the
Kelly Funeral Home, Walkley Chapel
1255 Walkley Rd, Ottawa, ON K1V 6P9
613-366-1851
Monday, April 17th, after 1 p.m., followed by a memorial service in the Chapel at 3 p.m. In lieu of flowers, donations to the Ottawa Humane Society are appreciated.
***
5516 Henry William Schaumburg   (Class of 1962)
October 21, 1938 – April 9, 2017
Henry (Hank) Schaumburg passed away peacefully, after a brief illness, at home with his family at his side. He was born in Kuestrin, Germany and emigrated to Canada in 1952 with his parents, Helene and William Schaumburg.
He graduated in 1962 from the Royal Military College in Kingston, Ontario with a degree in Electrical Engineering.  He later earned a Master's Degree at the USN Postgraduate School in Monterey, California.  He was a member of the Society of Professional Engineers.
He served 35 years in the Royal Canadian Navy and enjoyed the challenges of a variety of positions including his role as Commanding Officer of the Ship Repair Unit in Esquimalt from 1986-1989.  This was followed by a senior appointment as manager of a NATO anti air warfare project in Washington, DC. He retired in 1993 and after 3 years spent sailing in the Caribbean, moved to Victoria.  His retirement years were filled with sailing, trawlering, renovating and enjoying his involvement in many creative projects.  Time spent at his beloved Buck Lake, Ontario cottage was treasured.
He is lovingly remembered by his wife of 54 years, Elaine; two daughters, Karen (Kim) Dodds and Susan (Michael) Leeder. He was a proud and much loved GPapa to 6 grandchildren, Erin, Courtney, Sarah, Matthew, Ryan and William.
The family would like to thank Victoria Hospice for their compassionate support. If desired, donations in his memory are requested to Victoria Hospice or the charity of your choice.
A Celebration of Life will be held at the Royal Victoria Yacht Club on Friday, May 12, 2017 from 2:00 pm to 4:30 pm.
***
3359 BLACK, Donald Frederick "Fred" – Class of 1955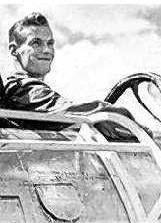 Donald Frederick "Fred" Black died peacefully in Halifax on 4 April 2017 at the age of 84. Anne, his beloved wife of nearly sixty years, was by his side. He is survived by his children, David (and wife Heather Scott), Iris (and husband Donald Clark), Kate (and husband Gordon Rumson) and Nancy (and husband John Patterson); his grandchildren Lorraine, Elizabeth, Everett, Adrian, Holly, William, Rory and Eleanor; his brothers Douglas (and sister-in-law Dorothy) and Harold (and sister-in-law Loeta) and many nieces and nephews. He was predeceased by his brother Frank and his sister Meta Beduz.
Fred was born in Vancouver on 29 January 1933 to Donald McIntosh and Lucy Robinson (Lee) Black, and as an infant journeyed to Manchuria, where his father was a missionary doctor. With the threat of war, the family returned to Canada, eventually settling in Kelowna, BC where he spent an idyllic boyhood. He learned to fly at 16 with the Air Cadets, became an officer cadet at Royal Roads in 1951 and then studied Aeronautical Engineering at the University of Toronto, graduating in 1956. A year later he married Kathleen Anne Avison and they embarked on a two-year working honeymoon in Weybridge, England. Returning to Canada, they settled in the Toronto suburb of Downsview.
In his long career Fred helped develop systems for diverse aircraft ranging from the Vickers Vanguard to the de Havilland Dash-8. He was an Air Force Reserve officer for many years, retiring as a LtCol CTechO. His love for flying never waned, whether working on test flights, taking his family on their first transatlantic flight to England, flying over Cape Blomidon in a Piper Cub, or dreaming up a new prototype on a paper napkin.
Fred was an avid boatbuilder and sailor, who passed on his passion for the sport to his son and grandchildren. He was a tireless volunteer at the Toronto Sailing and Canoe Club, and was equally committed to Beverly Hills United Church. He regularly delivered Meals on Wheels in Downsview. In recent years, he and Anne found a supportive church family in Saint Matthew's United in Halifax, and a community of friends in their new home at Parkland at the Gardens where, true to form, Fred was a boundless source of energy and wit.
Even as his body failed, his optimism and good humour remained. He never stopped trying to make sense of the world. He wrote wonderful letters, built furniture, fixed houses, and helped mend aching hearts. He showed us, again and again, that love is the best way.
A service of remembrance will take place at Saint Matthew's United Church, Halifax, at 3 pm on Monday, 17 April. In Fred's memory, you may wish to make a donation to a charity of your choice. Watch for whitecaps and contrails, remember the bright past and look forward to tomorrow. Condolences may be sent to www.cruikshankhalifaxfuneralhome.com
The family would like to thank the staff and residents at Parkland at the Gardens for their warmth and support.