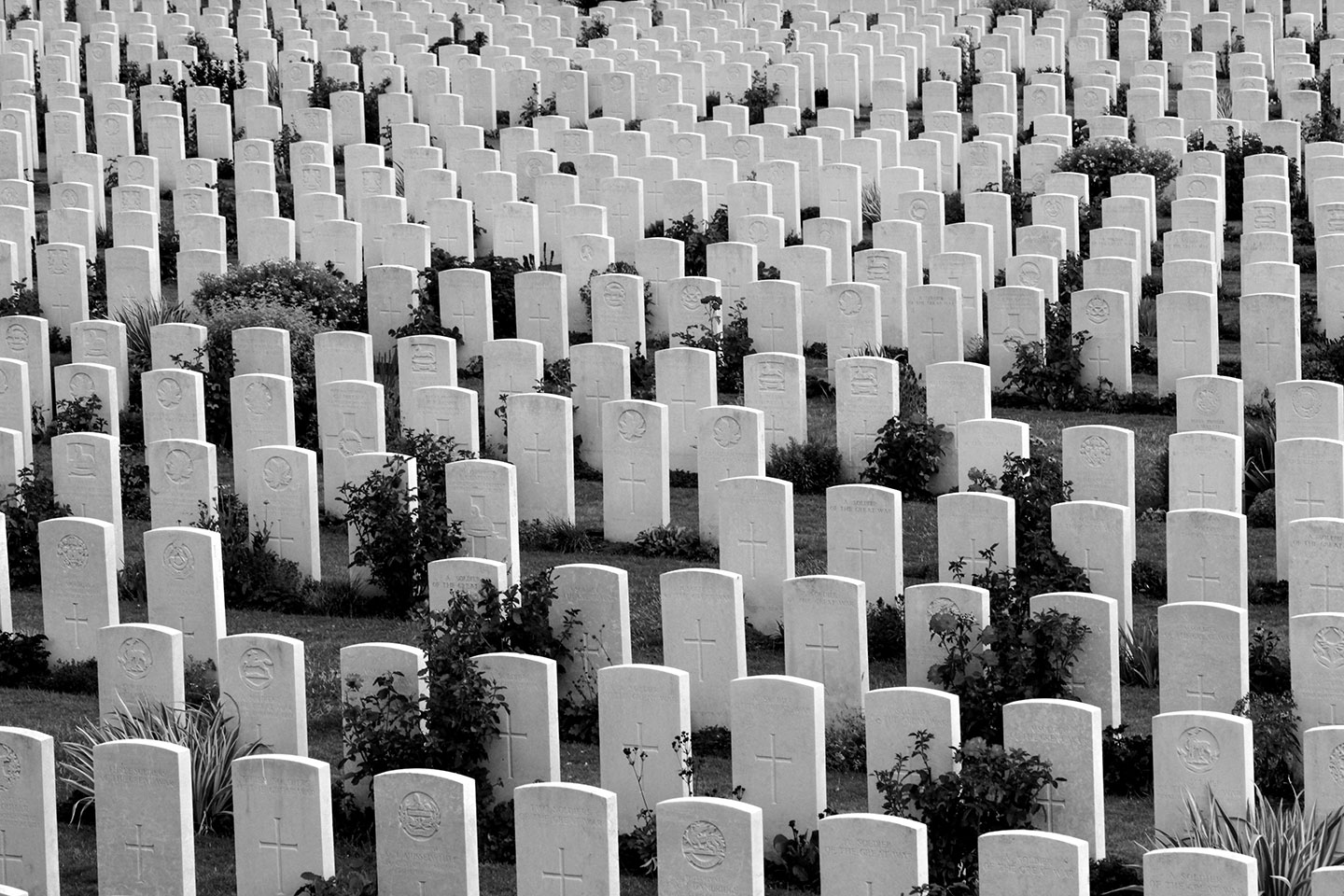 3035 JERROLD "Jerry" DONAHUE – Funeral Service Arrangements
The family of the late Jerry Donahue who passed away on February 04, 2021,aged 90, has provided details about arrangements that have been made for Jerry's funeral. A Memorial Mass will be held at the Holy Redeemer Church, 44 Rothesay Drive, Kanata, Ontario at 1:00 PM on Saturday September 04, 2021 with the internment of ashes to follow at Pinecrest Cemetery. Events at the cemetery are by invitation only.
In addition to the family's seating requirements in the Church, 100 seats have been made available strictly for registered guests in accordance with COVID-19 protocols. Guests are asked to wear face masks and to respect and practise social distancing. To register for a seat, please use the link shown below this para. Scroll down past the Obituary to very near the bottom to a blue RSVP icon. Click on that blue RSVP icon to register with your name and email address. A confirmation message will be emailed to you.
https://www.hpmcgarry.ca/memorials/jerrold-donahue/4519147/obituary.php
For those unable to be at the Chruch, this Memorial Mass of Christian Burial will be live-streamed.  Instructions on how to access the live-streaming of this Memorial Mass are provided in a PDF  document that can be read by using the link that follows this para. Please understand that you do not need a Facebook account to watch the live-streaming.
Facebook Live-stream instructions
3201 Austen (Aus) Cambon, Class Secretary, Class of RR'52/RMC'54
---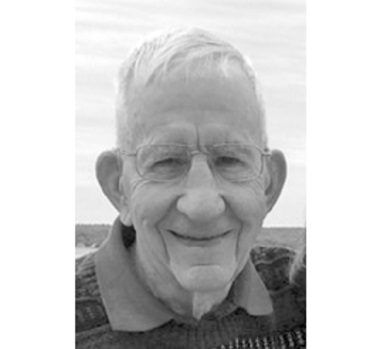 3126 Thorold "Chuck" GOODFELLOW (1929-2021)
It is with great sadness that we announce the passing of a loving and devoted husband, father, grandfather and great-grandfather. We will miss him.
Chuck was born in Ottawa to the late Norman Goodfellow and Thelma Goodfellow (nee Creen). He was married to the woman he adored, the late Claire (nee Robertson) for 65 years. He is survived by his daughters Joann McKenna (Ken) and Patty Goodfellow (Daniel Daley); his grandchildren Shelly (Dominic), Heather and Evelyn; and his great-grandchildren Anika, Matthew, Grace, Joshua and Noah. Fondly remembered by nieces and nephews Margaret, Claire and Ian of Ottawa and Robert and John of Australia. As a father and a grandfather, he gave selflessly of his time. His masterfully hand-crafted "toys" are now special family heirlooms.
Two weeks after Chuck met the love of his life, Claire, in Halifax, he proposed to her. They were married four months later.
Chuck graduated from the Royal Military College, from Queen's University, as well as from Carleton University (MPPA). He had a range of assignments with the military in Canada (Kingston, Truro, Gagetown, Shilo, Ottawa), and he served his country with distinction abroad (Korea, England, Staff College India, UN Peacekeeping Kashmir). After his military career, he taught management courses across Canada for the Public Service Commission.
In retirement, Chuck and Claire enjoyed many years at their cottage in Dunrobin and at their winter home in Florida. He kept in touch with close friends from his military days, appreciated their camaraderie, and took pleasure in their monthly luncheon gatherings well into his eighties.
The family wishes to thank the wonderfully attentive and caring PSW and nursing staff at the Carlingwood Retirement Community for their extraordinary support over the past five years. At his request, there will be a private family gathering, which will take place at a later date. Tributes and condolences may be made at www.tubmanfuneralhomes.com
---
7460 Jean-Claude Couture
Le 21 juin 2021, à l'âge de 75 ans, est décédé, Jean-Claude Couture, époux de Huguette Thibert.
Outre son épouse, il laisse dans le deuil ses fils Charles (Hélène) et Philippe (Susan), ses petits-enfants Louis, Simon, Alexandre, Guillaume, Marie, Faith et Nicolas, ses frères et soeurs Lorraine (Jacques), Gilles, Louise, René (Line), Lyne et Stéphane, ses beaux-frères et belles-soeurs ainsi que parents et amis.
Gradué du Collège Militaire Royal et de l'université McGill, il débuta sa carrière au sein des Forces armées canadiennes et ensuite Bell Canada. En 1980, il se joignit au Groupe LGS où il contribua grandement à la croissance de l'entreprise, devenant Vice-président principal et Chef des Opérations, responsable de plus de 2000 consultants avec 13 bureaux au Canada et en Europe. Très impliqué dans sa communauté, il fut bénévole pour la Société canadienne d'hémophilie et animateur scout à Brossard.
Ceux qui l'ont connu se rappelleront d'un ami, frère, père, grand-père, collègue et leader d'une grande intégrité, qui personnifiait le travail honnête, la prise de responsabilité, l'éducation et la curiosité, le souci d'offrir des opportunités à tous, et l'importance de s'amuser dans le travail. Passionné d'histoire, de cultures, de lecture, et de voyages, il fut à la retraite un grand-père exceptionnel.
La famille vous accueillera le vendredi 2 juillet de 19 h à 22 h ainsi que le samedi 3 juillet de 14 h à 17 h à La Maison Darche située au 7679, boul. Taschereau, Brossard. Une cérémonie en sa mémoire sera célébrée à 17 h au salon.
Au lieu de fleurs, un don à l'Association pulmonaire du Québec serait apprécié. Aussi, un fonds de bourse d'études sera créé en mémoire du défunt visant à aider un(e) étudiant(e) en génie ayant démontré un intérêt pour les affaires et le génie.
---
8220 Alain Bégnoche (1947-2021)
Dans la plus grande sérénité, à Saint-Jean-sur-Richelieu, le 25 juillet 2021, à l'âge de 73 ans et huit mois, est décédé monsieur Alain Bégnoche, époux de madame Claire Allard.
Son infinie bonté, sa douce force, sa grande patience, son calme et son amour nous resteront présents à jamais.
Outre son épouse, il laisse dans le deuil, ses enfants Mélanie (Martin) et Pierre-Hugues, son petit-fils Dylan, sa sœur Micheline (Jean-Claude), ses frères Claude, Yves (Josée), Bernard et Guy (Carmen), ses belles-sœurs et beaux-frères de la famille Allard, ses neveux et nièces des deux familles, ses cousins, cousines ainsi que de biens grands amis.
La famille recevra les condoléances au Complexe funéraire LeSieur et frère : 95, boul. Saint-Luc à Saint-Jean-sur-Richelieu, J2W 1E2, 450-359-0990, le dimanche 22 août 2021 de 13 h à 15 h.
Une cérémonie suivra en toute intimité en la chapelle du complexe funéraire.
Nous tenons à exprimer toute notre gratitude au personnel de l'Hôpital du Haut-Richelieu, du CLSC de la Vallée-des-Forts, de la Résidence Sainte-Croix à Marieville et de la Résidence Saint-Jean-sur-Richelieu (soins palliatifs).
---
3013 Richard Okros
OKROS, Richard (Dick) Dezso 1927 – 2021 Commodore (ret'd) Richard (Dick) Dezso Okros passed away peacefully in Victoria, BC on July 1, 2021, just days after his 94th birthday. He was born June 25, 1927 in Nagykamarás, Hungary and moved to Canada at age 7. He joined the Royal Canadian Navy in 1947, and while attending Royal Roads Military College in 1951, met Aileen Smyth on a blind date. They were soon married (1952) and moved to their first international posting in England.
Dick had a tremendous career with the navy, serving at sea in: HMCS Ontario, HMCS Swansea, HMCS Magnificent, HMCS Beacon Hill, HMCS Wallaceburg, HMCS Micmac, and HMCS Assiniboine. As his career progressed, he qualified as a Gunnery Officer, commanded HMCS Cowichan (III), was executive officer HMCS Mackenzie, and commanded HMCS Columbia (II). He served in Training Command, Winnipeg as Senior Staff Officer Maritime Training 1968, was appointed as a Captain (MARS) and continued in Training Command as Deputy Chief of Staff Leadership and Support Training 1969. He served as Commandant Canadian Forces Fleet School Halifax in 1971, then as Commander Training Group Pacific in 1973. He served on the staff of Maritime Commander (Pacific) as Chief of Staff Readiness 1976. He was appointed as a Commodore (CF) in 1979 and later in the year, Dick's final naval posting was Senior Liaison Officer (Maritime) and Canadian Forces Attaché with Canadian Defence Liaison Staff in Washington, DC. He retired from the navy in 1980, and started a new career at the BC Legislature advising Minister of Education Tony Brummet.
When Dick finally retired from working life, he and Aileen spent their free time playing bridge, fishing, socializing with friends, visiting family, and travelling BC. Dick was a talented musician capable of playing almost any string instrument including the violin, bouzouki, banjo, and balalaika but the mandolin was always his first choice. He loved sharing his passion for music and co-founded the Gypsy Rovers, the house band for the Ukrainian Cultural Centre, and played with the group for nearly 30 years, entertaining at Greekfest, Folkfest, Luminara, and countless other community events.
In retirement, Dick became an incredible gardener and spent many hours tending to his vegetables and flowers; he was particularly skillful at cultivating beautiful, fragrant roses, as well as delicious tomatoes. Dick was keenly interested in the lives of his extended family, and could always be counted on to discuss current events. Dick was predeceased by his wife of 68 years Aileen on November 7, 2020, and leaves behind his sister Irene McCarthy; children David (Judy Betts), Alan (Colleen d. 2018), Nancy Woodburn (Layne), Carol Biehl (John Nicholson), Sue Sojonky (Ken); 13 grandchildren, and 8 great-grandchildren. A joint Memorial Service for Dick and Aileen will be held mid-August. Due to COVID, attendance numbers are limited. Please contact ks.sojonky@gmail.com for service details and livestream access. Condolences can be shared at www.sandsvictoria.ca
---
3194 Barry Douglas Blair 
Barry passed away peacefully at the Perley and Rideau Veterans' Health Centre surrounded by his family. Beloved husband of Nicole (née Diotte). Loving father of Sherri (Hugh Faloon) and Ian and stepfather of Julie Lamothe (Marc) and Rachel Letellier (John). Proud grandfather of Kristopher, Samantha and Benjamin and step-grandfather to Anika, Justin, Emilie, Maxime and Yana. Predeceased by his first wife Margaret (née Brown), his brother Bob, his sister-in-law Joyce and his niece Linda (Dave}. He will also be greatly missed by his brother-in-law Michel Diotte (Denise), his nephew Robert Blair (Aura) and his niece Kathy Blair (Jim). During the period of 1954 to 1965 Barry served as a military engineer and army pilot in the Canadian Army. He volunteered to participate in the Korean War. After retiring from the Public Service as Director General Air Navigation System, Transport Canada in 1989, he established his firm "Blair Consulting Services Inc." to provide consulting services specializing in aviation. His work involved being a senior advisor to the European Bank for Reconstruction and Development in matters of air navigation system and airports in several countries in Europe. Barry loved playing his saxophone and clarinet in several bands. Fitness and outdoor activities were always part of his life. Many thanks to the staff at the Perley for their care and compassion during his final journey. A private burial service and celebration of life will take place with the immediate family at a later date. In lieu of flowers, donations to the Perley and Rideau Foundation would be appreciated. For condolences and sharing memories, please visit https://beechwoodottawa.ca/en/services/barry-douglas-blair
---
G0732 Joseph Patrick Culligan
With sadness we announce that Joseph Culligan, our husband, father and grandfather passed away unexpectedly on August 9th, 2021. He was born in Brantford, Ontario and educated there, attending St John's College. He then attended McMaster University in Hamilton. He is also a graduate of the Pakistan Army Command and Staff College and of the Royal Military College of Canada.
He is survived by his loving wife Annette O'Neill, originally from Glace Bay, Cape Breton.
He was predeceased by his parents Raymond John Culligan, originally of Douglas, Ontario, and Marion M. Culligan (nee Gore) of Brantford and one brother James Raymond Culligan.
He is mourned by his sons Sean (Jennifer) and Iain (Sophie) and his five adored grandchildren Colin, Amy, Aidan, Emaline and Willow, all of Ottawa. He is also survived and mourned by his brother Bob (Barbara), his niece Elizabeth (Brodie) Reid and their son Real, all of Woodstock. He is survived and mourned as well by Annette's brothers Reg (Jean Ingraham), North Sydney, NS and Lorne (Lynne) of Sydney River, NS, as well as several nieces and nephews of the O'Neill family.
Following graduation from McMaster University, he served a full career in the Canadian Armed Forces, a proud Gunner in the Royal Canadian Artillery, retiring in the rank of Colonel. During the early 70s he met and married Annette, the love of his life, while they served together in Shilo, Manitoba.
They carried on from rural Manitoba, serving with 1 RHA in the British Army in West Germany and at the RSA Larkhill, in the UK. Later they served across Canada in Gagetown, St Hubert, and Shilo as well as Ottawa. He served as Commanding Officer of the Royal Canadian Artillery Battle School from 1984-1987. Joe went on to graduate studies at the Royal Military College of Canada. In 1997 he was invested in the Order of Military Merit.
After retirement, Joe engaged in a small consulting practice for a dozen years working for both private and public sector clients.
Following retirement from the Canadian Armed Forces, Joe enjoyed time on the golf course with friends and family and also watching his grandchildren learn the game in the junior programme. Some needed convincing – one said to her younger brother, who was a bit reluctant "you just walk a few holes and hit a few balls and then Grampa gives you a chocolate bar." In winters, he and Annette curled at the RCMP Curling Club in Ottawa for many years. Joe also curled in Navan.
Friends may pay respects at the Beechwood National Memorial Centre on Tuesday, August 17th after 12 noon followed by a memorial service in the Sacred Space at 1pm. Due to pandemic restrictions those who wish to attend must register. Interment will be held at the National Military Cemetery of the Canadian Forces.
For those who wish, in lieu of flowers, a donation to the Royal Canadian Artillery Heritage Fund (rca-arc.org/support-the-regimental-family/) or to a charity of choice would be appreciated by the family.
---
4230 Donald Wilson
Peacefully and full of grace, Donald passed away at home on August 5th at the age of 85. Very loving husband of Denise, they enjoyed a beautiful marriage of 58 years together after a romantic proposal in Paris while Don was on leave with the military in the Middle East. Don was an incredible father to Drummond, Michèle and Sarah, a devoted grandfather to Alexandra, Victoria, Eric, Glenn, Jordy, and Matthew, and great-grandfather to Chloe and Lila.
Don's accomplished career began at Royal Roads in Victoria and then Royal Military College in Kingston. This was followed by the University of Alberta where he obtained his degree in Electrical Engineering. He served his country for 22 years and enjoyed many postings. After attending the RCEME school in Kingston in the early 60's, he was assigned as a member of the United Nations Emergency Force (UNEF) to secure an end to the Suez Crisis. On returning to Canada, Don was posted to the Canadian Infantry Brigade Group at Camp Gagetown, NB, as the Officer Commanding of the Light Aid Detachment. In 1965 Don moved his family to El Paso, Texas, where he attended the Guided Missile Course, and on Sundays he spent time studying the Art of Bullfighting in Juarez, Mexico. He then returned to Kingston where he instructed at the RCEME school. In 1969 he moved his family to Accra, Ghana. He was seconded to the Chief of Staff of the Ghana Armed Forces in the procurement of army equipment. After another posting in Gagetown, he eventually landed in Ottawa and was Executive Assistant to the Director General of Land Engineering and Maintenance at NDHQ. In 1976 Don decided to retire from the Forces and joined Transport Canada to work in the airport security field. He was part of the team that designed and developed Canada's first explosives detector equipment that was later installed at all Canadian International Airports. He eventually retired in 1993.
Sharing times at the cottage, sporting events, piano recitals, and travelling are just a few of the many things he loved to do with his family. His infectious smile, good nature, and his gentle and kind spirit will be with us always as we bid farewell to the amazing soul we honoured.
We are very grateful for the people in our lives who have surrounded Don and our family with love, care, and support.
In lieu of flowers, donations can be made in Don's name to the Ottawa Heart Institute or charity of your choice.
A Celebration of Life will be held at the Beechwood National Memorial Centre, 280 Beechwood Avenue on Wednesday, September 1, 2021 at 10:00AM. An interment will follow in the National Military Cemetery with the presence of a Military Honour Guard and Bugler.
Due to government-imposed restrictions related to COVID-19, attendance will be restricted to a limited number of individuals, personally invited by the family. You are welcome to attend the service through a livestream broadcast to celebrate the incredible life of Don. To register for the livestream, please click the link here.
---
4553 Bill Dibden 
Bill passed away at Sunnybrook Health Sciences Centre in Toronto on Sunday, August 1, 2021, surrounded by his loving family, after a courageous battle with cancer. Bill was born in Ottawa, Ontario on March 21, 1936, the son of the late Charles William Dibden and Gladys Mary (Preece). He was a proud graduate of the Royal Military College and had a 30 year career with Shell Canada. Bill enjoyed golf, bridge and a nice glass of wine. Bill was predeceased by his beloved wife of 53 years, Barbara (Wilkins) and will be sadly missed by their four devoted children, Susan Henderson (Brant Henderson and Tom Mannion), Jennifer Graham (Stuart), Michael Dibden (Karen Smith) and Carolyn Bearisto (Darryn). Bill was loved and will be sadly missed by Braire Biggin. Bill is survived by his sister, Joan Tweedie of Ottawa (late George Tweedie) and predeceased by his sister Patricia Smith (late Larry Smith). Bill was a proud grandfather to Brian Henderson, Mark and Tom Graham, Matthew and Meghan Dibden and Lauren and Sarah Bearisto, all of whom deeply cherished their "Gramps". A private family service will take place. In lieu of flowers, the family requests that donations be made in Bill's memory to Sunnybrook Foundation – Odette Cancer Centre. Donations may be made online at donate.sunnybrook.ca Condolences and memories may be forwarded through www.humphreymiles.com.
---
4411 G.S. "Sam" Kingdon
With great sadness we announce the passing of Sam Kingdon on June 18, 2021 after a brief and courageous struggle with cancer.
Sam was born in Peterborough, Ontario October 9, 1936 to Phyllis May Mann and Edward Stanley Kingdon.
In 1961 he married Pat (nee Alexander) in Grimsby, Ontario. On July 8, 2021 they would have celebrated 60 years together. He leaves sons Ted (Kelly), Richard along with Taylor & Ben, and Mark (Launa) along with Caedon and Calliope. He will be greatly missed by his brother Allin (Daina) on Lake Skugog and his sister in law, Joan of Ottawa and all of her extended family.
Sam attended College Militaire Royale (CMR) in St Jean, QC and RMC in Kingston, ON. He was fortunate to join the RCAF and was initially posted to Maritime Command in Comox, BC. In 1968 he left the Air Force to take a post at McGill University. At McGill he took on many challenges, some of which were personal passions, including the heritage renovation of Pollack Concert Hall.
Over the years he had some constants in his life: singing in the church choir, reading, gardening and, of course, bird watching. In retirement he devoted many hours in Perth to the church, the Rideau Valley Naturalists, and the Perth town heritage management board, and Inge Va. Upon moving to Niagara-on-the-Lake his favourite activities continued, including his love of gardening at the Shaw Festival grounds.
Best of all, he loved family. He loved spending time with Pat, especially in their winter trips to St Simons Island, GA. He also loved spending time with his sons and his beloved grandchildren.
---
4815 Robert Michael "Mike" Jackson
April 30, 1937 – August 11, 2021
Born in Parry Sound, Ontario and raised in Rosseau.
Suddenly in Kettering Hospital, England, predeceased by his first wife Margaret. Beloved husband of Anne. Very dear father of Jeff (Ana), Jana (Shawn), Jodie (Kevin) and Jason (Kate) and caring stepfather to Sarah, Nicola and Hugh. Grandfather to Andrew, Dannion, Quentin, Claire and Luc. Step grandfather to Theo, Oscar, Freddie, Esme, Jasper and Callum.
Michael served for 37 years in the Royal Canadian Corps of Signals, having graduated from the Royal Military College (RMC) and U of T. He saw service in Canada, Germany, England and Egypt (UN).
He enjoyed playing hockey throughout his life and finally hung up his skates when he was 80.
He loved to sing and enjoyed a good party. He will be greatly missed by all who knew him. Funeral to be held in England at 9.15 a.m. EST on Tuesday, August 31, 2021. The funeral will be live-streamed. To join us click on the following link:
https://www.wesleymedia.co.uk/webcast-view
Login / Order ID: 106592
Password: vsfuhhsw
Donations to The Legacy Centre, Tamworth. C/o Christ Church Tamworth or The New Cancer Centre, Kettering General Hospital, click the following link:
http://www.averilphillips.co.uk
---
3666 Frederick "Ted" Andrew Webster White
It is with great sadness that we announce the passing of Frederick Andrew Webster White, or Ted, on the morning of June 1st 2021, while recuperating in hospital.  He moved on in one of the best possible ways… painlessly in his sleep, and for this, we are very grateful.  Ted was 87 years old.
A small private service will be held at the National Military Cemetery at Beechwood Cemetery on Tuesday, 8 June.
Ted was a competitor. At the age of 63, he won the Gold Medal in single sculls rowing at the Amsterdam Cup in the Master's Class in the Netherlands.  Then he continued to kayak, bicycle and mega-tricycle up until he was 86!
Ted was a flyboy. His whole life. He started his career flying jets off aircraft carriers! He flew for the Royal Canadian Navy, and was posted to the Americans and the British navies flying fighter aircraft.  He ended his career at the top of the game as a Captain for Air Canada.  In 1963, he volunteered as a test subject at the Johnsville Centrifuge, in Pennsylvania, which contributed to medical research for the NASA space program.
Ted was a fighter. In 1977, he was the first commercial airline pilot in the world to be fully reinstated after triple bypass heart surgery.  He got himself back in such good shape that he excelled in the Bruce protocol, which was used to measure Olympic athletes.  At the age of 49, 7 years after his first heart operation, he completed the Montreal Marathon and finished in the top 25% and a few years later completed the Gatineau Loppet (Keskinada) 35km cross country ski race.
Ted was a coach. He has an ice hockey goalie trophy named after him in the North Shore Hockey League of Montreal for helping to mould the next Ken Drydens.
Ted was a DIY King, and the builder of a magic oasis-patio on which he was the Barbecue Master on so many memorable nights.
He met an amazing flygirl named Rita, who grounded him to create a family who loved him, and whom he loved.  They were married for 60 years.
Ted is survived by his wife Rita Olivier White, his three children, Suzanne, Mark and Andrew, his grandchildren, McGregor and Hudson on the West Coast, by Sia and Calvin in Denmark and by his brother Patrick.
We all miss you very much, Ted… Dad… Papa.
Please make any donations to the War Amps of Canada.