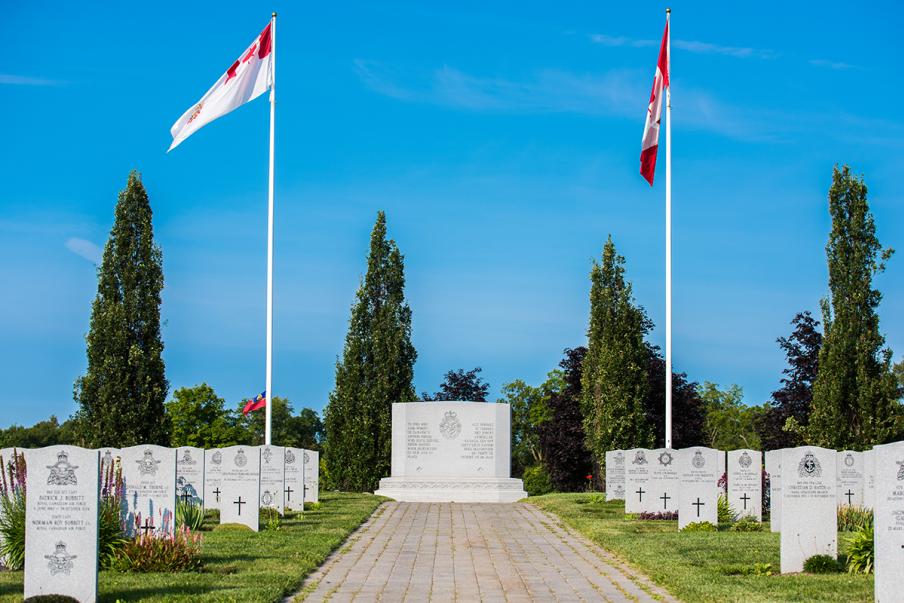 When you think of track and field, you think of Dave Dorman
Countless athletes blossomed under his tutelage
Ray Seguin was already on his way to a promising track and field career when opportunity came knocking.
The person knocking was Dave Dorman, Seguin's coach with the Cornwall Legion Cougars Track and Field Club. Dorman recognized Seguin's obvious talents as a high jumper, and he knew he could be even better with some additional coaching.
So, the Cougars coach came up with a plan to have Seguin train alongside university-level athletes at the University of Toronto. For two straight winters, twice a month, Seguin boarded a train for Toronto for the extra training. Dorman came up with some funding to cover the train tickets.
Then, in 1988, in his final year at La Citadelle high school, Seguin had his sights set on the Ontario (OFSAA) track and field championships. However, there was a small problem — La Citadelle didn't have the funds to send him to the meet. Fortunately, Dorman was once again able to secure some funds through the Cougars to send Seguin off to the provincials, where he won the high jumping title.
Seguin eventually received a full scholarship at Southern Methodist University in Dallas where he s athletic career and obtained a top-notch education. He would go on to compete in a number of national and international track and field events.
Today, the 39-year-old Seguin works for an advertising agency in Cincinnati, and he credits Dorman for much of his success.
"He (Dorman) laid the foundation for all of that," he said.
Seguin is just one of the hundreds of individuals who have been positively impacted by Dorman over the course of the last four decades. The long-time track and field coach and organizer passed away Monday. He was 66.
A native of Smiths Falls, Dorman's name has been synonymous with track and field since his high school days when he set new records in the long jump and high jump events. His track career McMaster University and Royal Military College in Kingston, where he took home a pair of Canadian Decathlon championships in 1967 and 1968. In 1967, he represented Canada in the Pan-Am Games, finishing fourth.
Soon after, Dorman settled in Cornwall and took on a teaching position at St. Lawrence College. He then turned his attention to raising the profile of track and field in the city. In 1969, he formed the Cougars track club, an organization he headed for the rest of his life.
With little money and few resources, Dorman built the club into a stepping stone for countless track and field athletes. Some, like Seguin, went on to secure college scholarships and enjoy high-profile careers. Others, like Jill Grant, were instilled with a life-long passion for track and field.Grant was a member of the Cougars in the 1980s — a period many consider to be the heydays of the club — before rejoining the club three years ago as an assistant coach.
Grant said her mentor's experience in the decathlon made him a good coach in all areas of track and field. Among other things, Grant said Dorman taught her how to be a successful coach, even with few resources.
"He could cope without having a weight room or a track," she said.
Fellow Cougars assistant coach Ceri Timbrell got to know Dorman both as a colleague and as a parent. Her three daughters — Reba, Mataya and Shannon — are all involved with the Cougars.
Timbrell said Dorman would meet with athletes outside of the regular training sessions if need be in order to get a workout in. Even if it was just one student, Dorman would make it, she added.
Dorman's commitment and supportive nature helped build a sense of dedication and enthusiasm for track and field among the athletes, Timbrell added.
"He was very gentle and very encouraging," she said.
Seguin described Dorman as an approachable coach who created an environment for youths to succeed.
"I don't think a parent could ask for any more in a coach. He was always organized and very fair and extremely supportive," Seguin said. "I can't imagine how many people he's helped win provincial and national titles."
CONTINUE IN HIS NAME
As for the future of the Cougars, Grant and Timbrell said they hope to continue on in Dorman's name.
"He gave so much back to us. There would be no way that we could let that fall apart," said Grant.
Dorman was inducted into the Cornwall Sports Hall of Fame in 1994. He was also a recipient of the Jacques Richard Memorial Trophy as Cornwall's sports personality of the year.
Dorman is survived by his wife of 42 years, Marilyn, and children John-David and Andrea.
6902 Dave Dorman (RMC '67)
Article published in the Standard Freeholder on November 19th 2008.
___________________________________________
3196 BOGSTAD, Finn Olaf – After a brave and courageous battle with lung cancer, our gentle Finn began his peaceful journey to Valhalla on November 13th at the youthful age of 76, ever the strong and confident Viking. His soul mate and wife Janet (Eves) and her son Kirk Hampton of BC were by his side at the time of his passing in their home in Deseronto. He moved on with all the dignity and grace for which he was so well known. He was an inspiration to us all in the way in which he embraced his final challenge so full of faith and love. Finn was the cherished son of the late Randi and Olaf Bogstad, dear grandson and nephew to his late Norwegian relations and also pre- deceased by his loving step-daughter Ginny Black of Vancouver, BC and dear mother-in- law Margaret Eves of Kingston. He is survived by his wonderful sons Eric and Chris Bogstad, Terrence Ly and Kirk Hampton who have been a continued and loving support to their D.O.E.L.D., Chris & Eric's incredible mother Pat Bogstad and her mother Phyllis Gallinger of Providence Manor; his little sisters Elsie (Sidor) of Cobden, Sonja Bogstad of Kingston and all their devoted children and their children whom Finn adored and treasured as he did Jan's family as well. He leaves so many extended family fans, friends and admirers on both sides of the family and both sides of the continent of nieces, nephews, in-laws, cousins in Norway and Maine (dear Doris Jorgensen and niece Sonja Guite (David) and in-laws in B.C. and N.Y., all too numerous to mention but too precious to forget. He is also survived by his loving grandchildren Aleksandr and Maya Hampton in Courtenay, B.C., his heart- daughter Kira Neumann and her family. He'll live on in all their hearts forever and he loved them all so dearly. The awesome support of family and friends ensured that we were able to carry out Finn's request to be cared for at home and we are forever grateful for that respect and loving care, especially of his close in-laws. We are also grateful to Dr. Reynolds of Deseronto, his compassionate and caring staff, the VON, and especially the Triage staff and care he received at L&A County Hospital. Finn was a graduate of Queen's University and RMC; he profoundly touched the lives of everyone he met as teacher, administrator and lastly PC Doc! He was Mr. Everything to his family, friends and associates and all our lives are richer for having known him. As per Finn's wishes, there will be no formal funeral service. A private Celebration of Life will be held at a later date in his honour. In lieu of flowers, he asked that donations in his memory be made to the L&A County Hospital Foundation, Red Cross Blood Bank, or your favourite charity. Donations may be made through the WANNAMAKER- TIERNEY FUNERAL HOME, Box 336, 123 Dundas St. W., Napanee K7R 3M4. Online condolences at www.wtfuneralhome.com