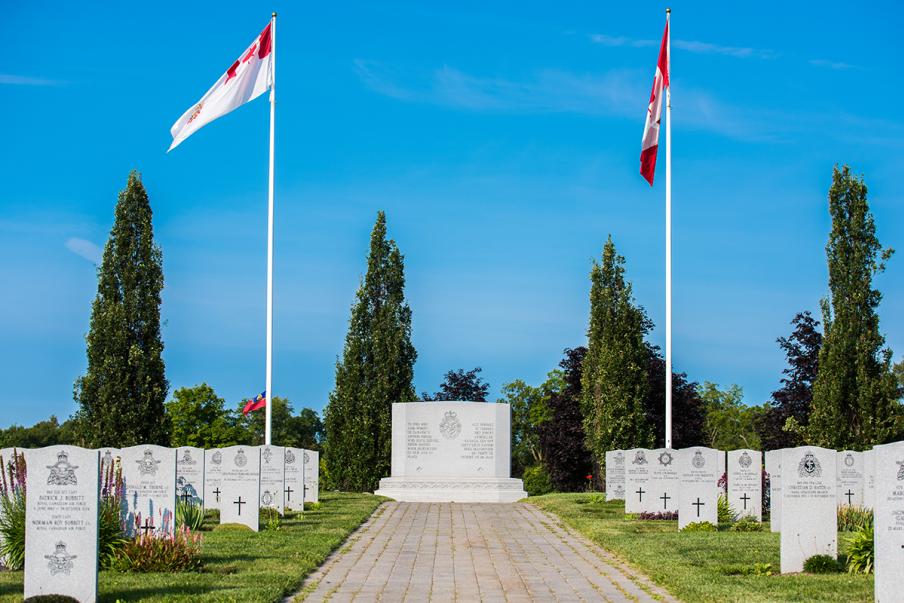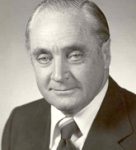 2577 HENDERSON Gordon E. (RMC 1937) Passed away on January 13, 2009 at the age of 88. He is survived by his wife, Vera, of 58 years and his children: Graham (Debra), Ross (Elaine) of Vancouver and Barbara (David) of Cobble Hill, grandchildren: Tony, Brian, Michelle and Margaux and great-grandchildren: Aiden and Ava. Gordon was born and raised in Regina. In the era of radio, the Toronto Maple Leafs were his hockey team and his boyhood "colours" were the Crimson Dagger Gang. He was a lifelong Roughrider fan, win or lose. Gordon attended Royal Military College, Class of '37. He was the top gymnast in his class, in spite of breaking his wrist performing giant swings. After graduation, he decided to serve in India and was accepted as an officer in the British Army. His ship was torpedoed and sunk off Ireland. He made his way to serve with the Gurkas. He always had a special place for the Gurkas and was active in their Welfare Appeal for many years. After the War, he joined the Princess Patricia's Canadian Light Infantry. He saw action in the Korean War at the Battle of Kapyong, where his battalion was awarded the US Presidential Unit Citation. The family moved across Canada and was posted to Europe twice. After retirement from the army, Gordon became an investment advisor in Vancouver. He was with several firms for the next twenty years until his retirement in 1990. He was known as a manager who would give the young advisors the chance to prove themselves. Gardening was Gordon's favorite pastime. He enjoyed golf and fishing. During one trip to Langara Lodge in the Queen Charlotte's, he remarked that, at 80 years young, his arms were getting tired from catching so many fish. A private family service will be held. "Frandad" will be forever in our hearts!
_____________________________
RCNC 035 MACPHERSON, Ian Alexander 82, Brooklyn, passed away on January 15, 2009, in the Veterans' Unit of Soldiers' Memorial Hospital, Middleton. Born in Wolfville, he was a son of the late John and Velma(Tuttle) Macpherson. Ian attended Tower Road School, Halifax, prior to joining the Navy and attending Royal Roads Naval College (1942-1944). He became a midshipman on HMS Devonshire during the Second World War, Chief Gunnery Officer aboard the Nootka during the Korean Conflict and an officer aboard the St. Laurent in 1956. During his naval career Ian was also Captain of HMCS New Glasgow and HMCS Ottawa. In 1959, he was the Equerry to Queen Elizabeth II during the Royal Tour of Canada, living at Buckingham Palace and sailing on the Royal Yacht Britannia. Ian retired to Brooklyn, Hants Co., in 1980, after living in Halifax, Victoria, Winnipeg and England. He was an avid reader, birdwatcher, stamp collector and active in the local Anglican Church. Ian is survived by sons, Colin (Lomie) Macpherson, Pembroke, Ont.; Peter (Carole) Macpherson, Beamsville, Ont.; daughter, Diana (Peter) Baldwin, Port Williams; grandchildren, Matthew, Ian, Graeme and Stuart Macpherson, Peter and Gillian Baldwin. Besides his parents, Ian was predeceased in 2004 by his wife, Jill (Davidson) Macpherson. Cremation has taken place. A funeral service will be held Monday, January 19, at 2 p.m. in St. James Anglican Church, Brooklyn, Hants Co. A reception to follow in the church hall. Donations in memory of Ian may be made to the Veterans' Unit of Soldiers' Memorial Hospital, Middleton. Funeral arrangements are under the care and direction of Serenity Funeral Home & Crematorium, P.O. Box 239, Port Williams, NS B0P 1T0. Cards of sympathy may be sent to this address or on-line at: www.serenityfuneral.com
_____________________________
Wild Bird Care Centre founder dies
This article may be of interest. Kathy Nihei was the widow of 5985 Al Nihei – Entered CMR 1959 / RMC class of 1964. Al passed away in 1971 from leukemia.