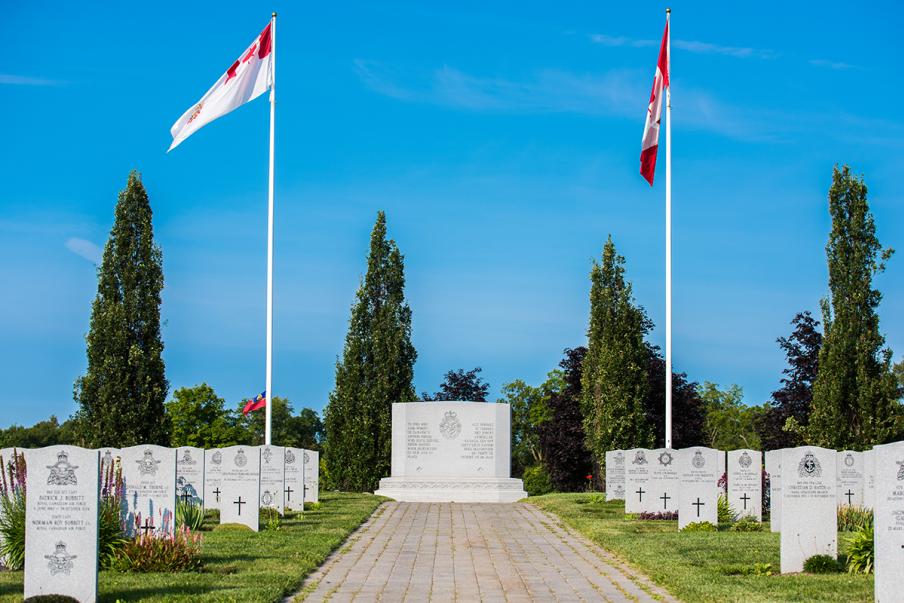 S135 Lieutenant-General (Ret'd) Henri Tellier
S135 Henri Tellier died peacefully, on March 12, 2009, in Ottawa, at age 90. Beloved husband of Virginia Ann Tellier (née Wright), father of Pierre, Michèle, Suzanne, John, and Nicole. Former Lieutenant General of the Canadian Armed Forces, CM, DSO, CD and honorary PhD, Royal Military College, Kingston. LGen Tellier served his country with passion and leadership in a variety of domestic and international roles. These included active service in WWII, diplomatic postings in Europe, and upon retirement from the military, as the National Commissioner and Secretary General of the Canadian Red Cross Society and finally as a member of the Refugee Status Advisory Committee. He was appointed Member of the Order of Canada in 1986 and also received the Order of Merit, Italy and Order of the Red Cross. He was proud to be a member of le Royal 22e Régiment. Friends may visit the Kelly Funeral Home, 2313 Carling Avenue, Ottawa, on Tuesday, 17 March from 2:00 pm to 4:00 pm and from 7:00 pm to 9:00 pm. A service will be held at the Kelly Funeral Home on Wednesday, 18 March at 11 am. Subsequent burial in Montreal. In memoriam, donations to the Canadian Red Cross, Fondation Général Vanier or a charity of your choice would be appreciated.
http://www.theglobeandmail.com/servlet/story/Deaths.20090316.93189315/BDAStory/BDA/deaths
_____________________________________________________________________________________
Dr Fred Thompson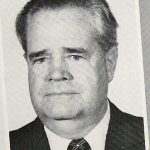 Dr Fred Thompson who passed away last October was with the RMC History Dept from 1954 to 1981 and also played a key role in establishing the war studies dept and of course, founding the Thompson Lecture.
We were unable to find a formal obituary on Dr. Thompson but we were able to piece the following together:
• Fred Thompson was at RMC from 1954 to 1981
• Recruited for RMC by Dr George Stanley
• Died October 2008 at age 96
• Played key role in establishing the War Studies Dept
• Transformed the history department to include a wider variety of courses including China, the Far East and American history
• Head, History from 1960s – 1981: last of the "hereditary heads," ie appointment as departmental head was permanent
• Born in UK, began working at age 12
• Served as cabin boy on merchant ships from age 16
• Became an apprentice carpenter
• Also took courses
• Became a Methodist lay minister in Newfoundland during the 1930s – the poverty there had a great impact on him
• Continued education, getting an MA
• Served in the merchant marine in the Second World War as he was too old to fight
• Obtained doctorate in the UK
• Went to UBC in 1945, where he met his future wife, Ruth
• Wrote history of the Newfoundland fishery as a strategic resource
• Then moved to RMC
• Established Thompson Lecture
• Known for his warmth and sense of humour
_____________________________________________________________________________________
RR A30 Smith, W.A. (Bill)
I regret to inform you that RR A30 Smith, W.A. (Bill) died March 20th in Ottawa.
Funeral will be from Tubmans Funeral Home, 3440 Richmond Road, Ottawa at 3:00 p.m. Wednesday, March 25.
Signed: RR A29 Seath, W.M.      More details

_____________________________________________________________________________________
Bracuk, Alexander (Al) Warrant Officer (Ret'd)- Father of 11748 Dan Bracuk

BRACUK, Alexander On March 15, 2009, Warrant Officer (Ret'd) Alexander Bracuk of Edmonton passed away at the age of 76 years. Alexander is survived by his loving wife of 54 years, Doreen; one daughter and one son, Diane and 11748 Dan (RMC 1978) (Patricia); two sisters, Mary Orlick and Olga (Teddy) Batiuk, all of Toronto. Also survived by numerous other relatives and friends. Predeceased by his parents, Damien and Anastasia Bracuk. Funeral Service was held Friday, March 20 at 9:00 a.m. at Park Memorial Chapel, 9709 – 111 Avenue, Edmonton Alberta.
_____________________________________________________________________________________
3309 Joseph Claude George Jean Rinfret (RRMC RMC 1954)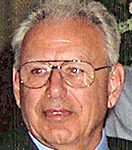 3309 RINFRET, Joseph Claude George Jean passed away on March 14th 2009 at the age of 78. Beloved husband of the late Yolande Murphy, son of the late Judge Edouard Rinfret and the late Fernande Herdt. He will be greatly missed by his children: Dominique, Francois (Genevieve Querry), Pascale (Luc Carrier), his grand-children : Angele-Anne (Dany), Mathieu, Michele (Francis), Marie-Helene and Gabriel and his great-grand-daughter Lea, his brother Andre (Claude) and his children: Stephane, Christian and Francis, his uncle Father Jacques Rinfret o.m.i. and his cousins Andree and Paule Ste-Marie, Madeleine Rinfret and Suzanne Brunelle and her children (Michel and Martine). Donations can be made at l'APICO ( www.apico.ca ), Fondation Pierre-Janet (geriatric care), Fondation CSSSG Gatineau, the Alzheimer Society or the Cancer Society. Obit