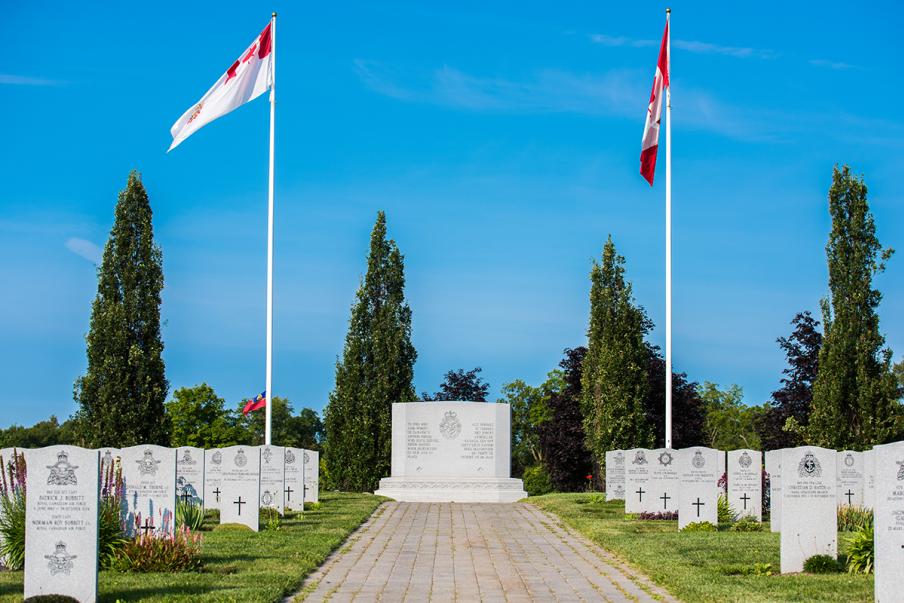 3397 Richard John Setten (RMC 1955)
Richard was born in Oxford, England on August 3, 1933, the oldest of three brothers. He died in Madison, Connecticut, USA on December 5, 2008. He is survived by his wife Adele and children Julie, Jennifer, Michelle, Christopher and Alec.
He attended Forres Preparatory School in U.K. from 1941 to 1947. His family emigrated to Canada in 1947 where he completed his secondary schooling at York Memorial Collegiate in Toronto.
In the autumn of 1951 he entered the Royal Military College, Kingston, Ontario and graduated in 1955 with an Honours Bachelor of Arts degree. He spent two summers at Camp Borden in the infantry and the third summer with the RCR in Germany.
During his four years at RMC Richard excelled in academics, sports and military training and accumulated many honours. In sports he won the Recruit Boxing tournament and also won the Boxing Gold Cup three times as the best boxer in the College. He also played on the senior soccer team for two years. In his third year he was a Leading Cadet and in fourth year he held the rank of Cadet Squadron Leader in Wing Headquarters as Wing Training Officer. Academically, he won several prizes including the fourth year History prize. On the graduation parade he was awarded the Harris-Bigelow Trophy which recognizes the Fourth Year cadet who has displayed the best combination of academic and athletic ability throughout the entire course of study at the College. He was nominated for a Rhodes Scholarship.
After graduation from RMC Richard served in the Canadian Forces during the period 1955 to 1957 as Lieutenant 2RCR at Fort York, Soest, Germany; 1957-58 at Camp Ipperwash, Ontario; 1958-59 at Wolseley Barracks, London, Ontario and was promoted to Captain Royal Canadian Hussars [Militia] in Montreal.
In the period 1957-59 he earned a Masters Degree in History at Queens University and it was during that time he met Mary Adele Louise Turner. They were married on April 18, 1959 in Ottawa and ultimately settled in Montreal where Richard joined the Sun Life Assurance Company in the Investment Department.
He spent ten years at Sun Life specializing in Fixed Income Investments as an analyst, trader, and portfolio manager in both the Canadian and US bond markets, rising to the position of Assistant Treasurer. During that time he and Adele had the first three of their five children.
In 1969 a major change occurred in the Setten household when Merrill Lynch made Richard a very good offer in their Fixed Income Department in New York City. Accordingly the family immigrated to the USA and took up residence in the pretty town of Ridgewood, New Jersey. During the next 12 years they had two more children and Richard progressed steadily in Institutional Fixed Income Sales where he was responsible for maintaining relationships with the investment departments of various Banks, Mutual Funds, Pension Funds and Insurance Companies. He rose to the rank of Senior Vice President and ultimately retired in 2001.
For all those friends who knew him so well, Richard was a real family man who was devoted to his wife and offspring. In the 1970s they bought a beach house near Madison, Connecticut where family and friends gathered frequently to enjoy the seashore, the peace and the sunsets. Eventually Richard and Adele left Ridgewood and moved to Madison to a home on a hilltop with a wonderful view.
Richard never forgot his years at RMC and was extremely loyal to the College and his ex-cadet classmates. He was a generous donor to the RMC Club Foundation and he religiously attended the five-year reunions of the Class of '55.
We who knew Richard so well find it difficult to realize he has gone. His family misses him greatly, as do all his friends and classmates who were privileged to know him.
3384 Charlie Kingston (RMC 1955)
3342 Craig Moffat (RMC 1955)
___________________________________________________

2689 LANGDON, William Herbert (RMC 1939)
b: July 3rd 1922; d: July 15, 2009

Died July 15 in his eighty-eighth year after a lengthy illness, leaving his wife, Patricia nee King. Herbert was the father of Jane and Anne, the son of William Osgoode and Wilma nee Klotz, brother of Joanne Wood (deceased) and John Kenneth, and grandfather of David Langdon Cayley and Clare Anne Cayley. Former wives include Mary nee Zudel and Barbara nee White.
Herbert Langdon graduated from RMC in June of 1941 as a full lieutenant, served briefly with the Royal Canadian Regiment before transferring to the First Special Service Force, a combined Canadian/US elite assault unit of brigade size. His first action was at Monte Defensa in Italy, followed by the Anzio landings, the capture of Rome, and the invasion of Southern France. Herb was made company commander after Anzio. He was wounded in action in the breakout from the Anzio beachhead and also suffered a permanent hearing impairment while directing the fire of a supporting tank.
On his return from overseas Herb attended Osgoode Hall and was called to the bar in 1948, joining the Ontario Civil Service soon thereafter. He was appointed Queen's Counsel in 1960 while serving as assistant Crown Attorney in Toronto. In 1977 he was appointed Deputy Director of Ontario Crown Attorneys, retiring from this position in 1983. In his latter years he lived quietly in the country near Algonquin Park with his beloved dogs. He remained physically active for all but the final year of life, splitting firewood, shoveling snow and patrolling on foot or on skis his acreage and surrounding countryside. A keen lover of nature, he encouraged bears and other wild life to visit his home – a policy not always appreciated by his dogs.
Herbert's grandfather, Kenneth Murney Langdon, was the first Langdon to become a lawyer, graduating from Osgoode Hall circa 1899. Since then there have been four sons, three grandsons, two great great grandsons and two great great grandchildren who have followed him into the law.
A celebration of Herb's life will be held at the Dempster Funeral Home, 212 Ontario St., Burkes Falls Ontario Saturday, July 18th at 11 a.m. (705) 382-3222. A memorial service is planned for the autumn in Toronto. Details to follow. If desired, donations to a charity of your choice.
___________________________________________________
SEGUIN, Gerald Edouard – Professor of Electrical Engineering at RMC Passed suddenly on Wednesday, July 15, 2009 at the age of 65 years. Gerry is survived by his four loving children, Neil, Lorraine, Rachelle and Alain; sisters and brothers: Georgette, Francoise, Paulette, Cecile, Suzanne, Paul and Roland. Predeceased by his parents Henri and Yvonne Seguin, his brothers Raymond, Noel, Charlie and sister Therese. He will be missed by Tara-Lee Smith and Nina DuBlois. Fondly remembered by his many colleagues at RMC and friends in Kingston and Ottawa. Friends will be received at the GORDON F. TOMPKINS FUNERAL HOMES, 49 Colborne Street ( at Clergy Street) on Sunday, July 19th from 2-4 and 7-9 p.m. A Service of Remembrance will be celebrated In Our Chapel, 49 Colborne Street, on Monday, July 20, 2009 at 1:00 p.m. Memorial donations may be made to the Parkinson Foundation or the Toronto Western Hospital – Movement Disorder Clinic in Gerry' s memory.  Source
___________________________________________________
Shirley Parent – Mother of Major Rob Parent, RMC Military Wing Division Commander; former rugby head coach & hockey assistant coach. Funeral Details Here.      Robert.Parent@rmc.ca