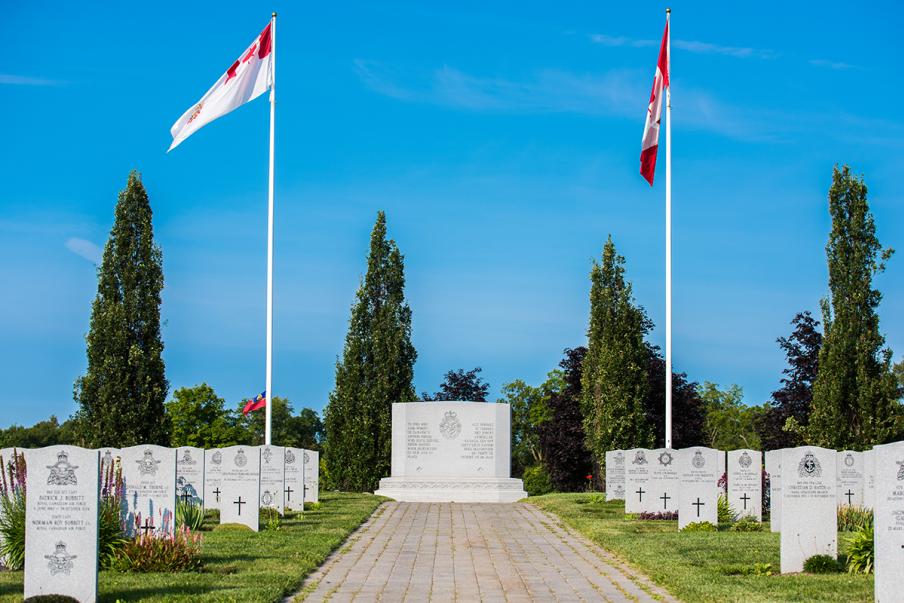 3210 FORTIER, Peter Charles Hitchon (RMC 1955)
(Updated Version)
It is with great sadness that the family of Captain (N) (Ret'd) Peter C. Fortier, CD announces his sudden passing at the Kingston General Hospital on Thursday, July 23, 2009.
Born on August 14, 1931, he will be sorely missed by his wife Shirley Fortier (nee Lyons); son Philip Fortier (Mireille); daughter Sandra Schmidt (Lorne); and granddaughter Kristin Schmidt. He will be fondly remembered by nieces, nephews and other family members as well as many friends and colleagues. Peter was predeceased by father Wilfred, mother Jean Hitchon, brother Robert and sister Jane Kangrga.
Peter enrolled in the Royal Military College of Canada in 1950 and embarked on a career in the Royal Canadian Navy that spanned more than 30 years of dedicated service. Notable assignments during his career included serving in HMCS Stadacona, HMCS Antigonish and HMCS Hochelaga and a three-year exchange posting with the United States Navy in Oakland, California. Following his return to Canada, Peter served as the Base Comptroller of CFB Shearwater in Dartmouth, Nova Scotia.
Along the way, Peter completed graduate studies at the University of Western Ontario. He returned to the Royal Military College in 1972 for a five-year assignment as the College's Director of Administration. In 1977, Peter became the Base Commander of Canadian Forces Base Moncton. In 1981, he resigned from the military in order to accept the position of Registrar of the Royal Military College. It was a labour of love which he thoroughly enjoyed for the next fourteen years.
Peter participated in many volunteer activities throughout his life including serving as a Governor for the Corps of Commissionaires Kingston Region and also with the Navy League of Canada. During his retirement years Peter was active in the Naval Officers' Association of Canada, the Pittsburgh Historical Society and the Royal Military College Club of Canada and was President of the Probus Club of Kingston. Peter enjoyed spending time with friends and family and caring for his gardens and cottage.
In lieu of flowers, donations to the Canadian Diabetes Association or to the HMCS Sackville Canadian Naval Memorial Trust would be appreciated.
The family extends their heartfelt gratitude to the doctors, nurses, staff and volunteers of the Intensive Care Unit of the Kingston General Hospital for their care and compassion and to the S 152 Rev. Alex Wakeling for his care and guidance.
Interment will be at the Emmanuel Anglican Cemetery in Portland, Ontario following a private ceremony. A celebration of Peter's life will be held in a memorial service in Currie Hall at the Royal Military College on Wednesday, August 19, 2009 at 2:00 PM.
_______________________________________________
2576 HAYES, Commodore William Prine (RMC 1937) RRMC Commandant 1963-65; RMC Commandant 1967-70

HAYES, Commodore William Prine- MID, CD, B.Sc Mil, D. Sc. Mil (hon), RCN (Ret'd) RMC 2576 of Mahone Bay, died suddenly on Tuesday, August 4, 2009, at his home. Bill Hayes was born in Swift Current, Sask., December 18, 1919. He attended schools there and entered the Royal Military College in 1937. He left the college in 1939 to join the Royal Canadian Navy as a cadet. He began his service as a Midshipman with the Royal Navy's Eastern Mediterranean fleet. He served aboard HMS Liverpool early in the Second World War, and action occurred when the fleet was returning to Alexandria in October 1940, having escorted a convoy to Malta. Excerpts from Bill's midshipman's journal describing the torpedoing of HMS Liverpool are in the naval archives. On November 11, 1940, the Royal Navy launched the first all-aircraft naval attack in history, flying a small number of aircraft from the aircraft carrier in the Mediterranean and attacking the Italian fleet at Taranto. They inflicted severe damage on the Italian Fleet and helped to tip the balance of Mediterranean Sea power in favour of the Allies. In March 1941 he was aboard HMS York when it was torpedoed and sunk in Suda Bay. His Midshipman' journal lost for many months survived intact and arrived in the mail many months later. This account is also in the naval archives. In 1941 he took part in the evacuation of Greece and Crete and the Syrian Campaign. He was serving in HMS Isis when she was struck by a bomb during that time. In 1942 he was appointed to HMCS Iroquois. He was assigned to convoys to the treacherous northwest Russian port of Murmansk and on December 26, 1943, he was part of the action that brought about the destruction of the German battleship Scharnhorst. He was gunnery control officer in a number of night actions in the Bay of Biscay and the English Channel. He was twice mentioned in dispatches in November 1944 and July 1945. In the post war years he attended the Royal Navy Staff College, the United States Naval War College Naval Command Course and the National Defence College. He commanded two destroyers, one of which was HMCS Cayuga in the Korean theatre in 1953, two destroyer squadrons, and the Atlantic Fleet. In 1960 Bill was Commanding Officer of HMCS Columbia for her voyage to West Africa to represent Canada at Nigeria's formal acquisition of Independence He was also Commandant of Royal Roads Military College, the Royal Military College of Canada and the Canadian Forces Staff College from 1971-1973. He was an Honorary ADC to the Governor – General, the Right Honourable Roland Michener from 1967 until he retired in 1973. On retirement from the Navy, for a brief period Commodore Hayes was General Manager of the Financial Post Conference Division. He moved to Mahone Bay, Nova Scotia, in June 1974 where he was once occupied with a small hobby farm operation. Bill's other interests have led to his serving as President of the Royal Military College Club of Canada, President of the Royal United Services Institute of Nova Scotia in 1981. In 1978 he was instrumental in the formation of the Canadian Marine Rescue Auxiliary (Coast Guard) Maritime region and served as Vice President. He was an honorary member of the Sir Archibald MacDonell branch of the Royal Canadian Legion in Kingston, Ont. Close to home, he served on the board of Directors of Fisherman's Memorial Hospital in Lunenburg from 1980-1984; he was treasurer 1980-1981 and Chairman 1982-1984. To recognize his involvement with the Mahone Bay 225th Anniversary celebrations Bill was made an honorary citizen of the town of Mahone Bay. He was awarded the Centennial medal in 1967. In May 1983 he received the honorary degree, Doctor of Military Science from the Royal Military College of Canada. Bill married his childhood friend Ruth Ironside, March 30, 1944. He is survived by his wife; his sister, Mary Ellen Horne of Mississauga, Ont.; daughter, Jane (Lou) Altobelli of Georgetown, Ont.; and sons, Fred (Cheryl) of Victoria, B.C. and Jim (Anne) of Sooke, B.C. He also leaves behind many wonderful grandchildren, Nick, Dan, Kelly, Allison, Alexandra, Lydia and great- granddaughter, Lily. It will be a far less interesting place without him. A memorial service will be held at 11 a.m. Thursday, August 13, in St. James' Anglican Church on Edgewater Street in Mahone Bay. A reception will be held following the service at the Oak Island Resort. In lieu of flowers, donations may be made to the Royal Canadian Naval Benevolent Fund, P.O. Box 505, Stn B, Ottawa, ON K1P 5P6. Condolences may be offered through: www.mahonefuneral.ca
_______________________________________________

Michelle Ouellet
Michelle Ouellet a loyal and dedicated employee at the college has gone to her eternal rest on August the 8th, 2009. She will be greatly missed by her family and her friends. Visitation will be at the Tompkins funeral Home, township chapel, Davis Drive from 7-9 Wednesday the 12th of August.
C'est avec un grand regret que nous vous informons du décès de Michelle Ouellet, une employée consciencieuse et dévouée ici au collège. Elle est entrée dans son repos éternel le 8 août 2009. Les membres de sa famille ainsi que ses amis la manqueront grandement. Visitation au salon funéraire Tompkins, Davis Drive de 7 à 9 mercredi le 12 août.