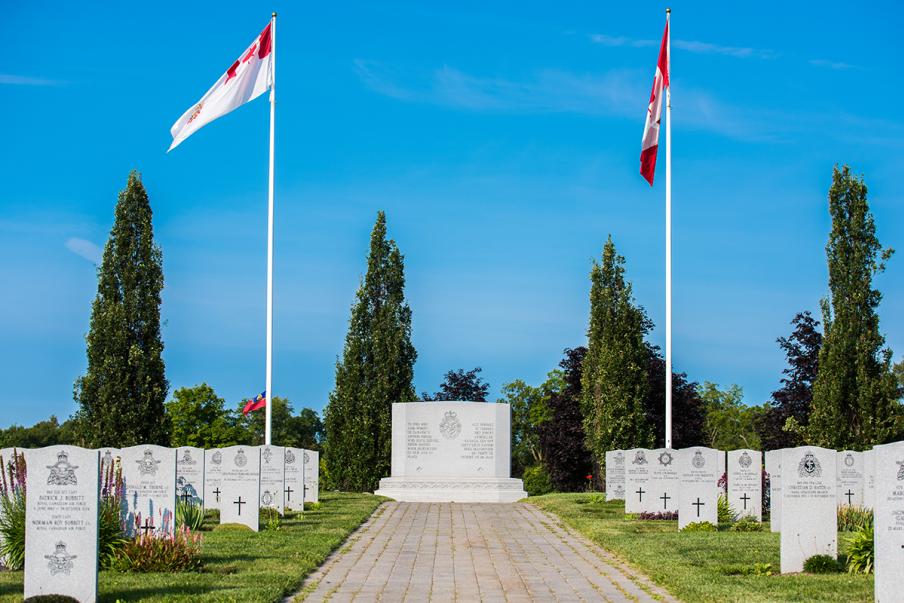 Class of 1960
4766 PETER ANTHONY CADEAU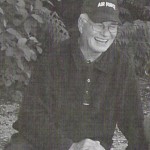 4766 Peter Anthony Cadeau, who was born on 12 November 1936 in Hamilton, Ontario, passed away peacefully in his sleep on 10 April 2010, surrounded by his loving family at St. Michael's Hospital in Toronto.
Before entering Collège militaire royal de Saint-Jean in 1955, Peter had attended Burlington High School. Upon completing the Preparatory Year at CMR and having spent the following summer with the RCAF, Peter transferred to the university system at McMaster University. While there, he competed in five field events at the Dominion Track and Field Championships, held at St-Lambert, QC, in June 1957 . He emerged with one gold, one silver and three bronze medals. He was later informed that he had won the Senior Men's Aggregate Trophy awarded by the Canadian Legion, Branch 68.
At McMaster University, Peter organized a Liberal Club. Upon graduation in 1960 with a degree in Political Science and Economics, he moved to Ottawa. There he joined the National Liberal Federation as the Executive Director for both the Young Liberal Federation and the University Federation. The Liberals, led by the Hon. Lester B. Pearson, were in Opposition with but 49 members. Peter's job was to organize and build the youth wing in all 10 provinces. So he travelled, met with and addressed young people across Canada and together they organized and they built. On occasion, while in Ottawa, he would walk to Parliament, sit in the Commons Gallery behind John Diefenbaker and watch the little Liberal team led by Lester Pearson, Paul Martin Sr. and Paul Hellyer do the work that they loved to do. It was a stimulating time in Peter's life.
In the summer of 1963 it was time to move on, and so began a 38-year career in the investment industry. During that time Canada experienced the evolution of the bank-owned investment firm. As a shareholder, Peter benefitted when his firm was sold to the Royal Bank of Canada in the late 1980s.
Some time earlier in his career, Peter was asked to take his tools and attend management school in New York. He would be managing branches. This was as close as he would come to having a military career: managing branches in Hamilton, ON; Binghamton and Buffalo, NY, and Toronto. He imagined himself as a Lieutenant, a Captain, a Major, and, finally, a Colonel. It was a time of growth.
What Peter did for a living permitted him to visit 19 countries; to fly on the Concorde; to experience the Orient Express from Calais to Venice; to sail on the famous Windsong in the South Pacific. Each of these was a magical event and he was grateful that they occurred.
In 1988, when the firm was sold to the Royal Bank, Peter was able to make a donation to McMaster University, which was kind enough to honour that gift by naming a room in the new Engineering Building after Peter, and to post his name in the Hall of the DeGroote School of Business. For this he and his family will be forever grateful. The year 1988 was also when he learned to fly and acquired a licence. As a recreational pilot and an air show enthusiast, Peter often wondered what might have been had he qualified as aircrew almost fifty years earlier.
Along the way, Peter had married and fathered three wonderful sons: Peter had divorced in 1991 and in 1997 married Ellen. She brought three beautiful daughters and eight grandchildren to the Christmas table. The family is a Brady Bunch minus Alice!
Ellen and Peter made their home on Vancouver Island, in the village of Youbou on the shore of Cowichan Lake. With Bald Mountain across the lake and Mount Good behind them, they are tucked into a unique Mediterranean climate on a lake that never freezes.
Peter is survived by Ellen Cadeau, his wife of 16 years, who referred to him as ASweet P,@ and three sons, three daughters and 11 grandchildren, a family he kept bringing together with friends to talk, laugh, play and love. He always remembered his military college classmates fondly, especially those with whom he served in Champlain Squadron at CMR for it was a very special time for him. Peter was looking forward to seeing his classmates at the 50th reunion of the Class in October 2010.
4669 Toivo Roht
________________________________________________________________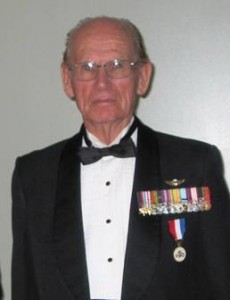 Respected war veteran became the first regimental sergeant-major of the Depot of the Canadian Guards
In 1961, McManus was posted to the Royal Military College of Canada, in Kingston as the college RSM
________________________________________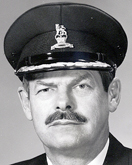 RCNC164 Lieutenant-Colonel (Retd) John (Jack) Stanley Dunn, CD, UE, BA (RCNC 1944) died peacefully at home on Thursday, 29 April 2010. Jack was born in Canora, Saskatchewan on 14 December 1926 and soon after, with his family, moved to Blaine Lake, Saskatchewan, where he spent his childhood years. Left to mourn him are his beloved wife of 52 years, Joan, their two sons, Stephen and Bruce, his sisters, Molly (Ken) and Helen of Edmonton, and several cousins, nieces and nephews. Jack was an avid outdoorsman who had a passion for history and travelling. During the last months of the Second World War he served as a Naval Cadet at the Royal Canadian Naval College, Royal Roads, British Columbia. After attending the University of Saskatchewan, Jack was an RCM Police Constable for two years before joining the Canadian Army Provost Corps. He had a long and distinguished career with the Canadian Army serving throughout Canada and, of note, in Korea, Japan, as an exchange officer with the British Army of the Rhine, in Germany and on the Golan Heights in 1973. After the Army he worked as a Private Security Consultant and as a Security Policy Analyst for the Ministry of the Solicitor General. Upon his retirement he proudly served as a Volunteer Guide at the Canadian War Museum. A family interment service was held at the National Military Cemetery. Family will receive friends and colleagues to help celebrate Jack's life at the Beechwood Cemetery Reception Centre, 280 Beechwood Avenue, Ottawa, Thursday, May the 6th between the hours of 2 and 4 in the afternoon. In lieu of flowers the family would gratefully acknowledge memorial donations made to the Friends of the Canadian War Museum, 1 Vimy Place, Ottawa, Ontario, K1A 0M8, or the Perley and Rideau Veterans' Health Centre, 1750 Russell Road, Ottawa, Ontario, K1G 5Z6. http://www.legacy.com/can-ottawa/Obituaries.asp?Page=Notice&PersonID=142484921
________________________________________________________________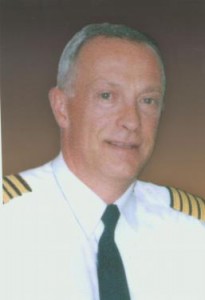 12033 CLOUTIER, Jocelyn (CMR 1979)
1956-2010
À Laval, le 30 avril 2010, à l'âge de 53 ans et 9 mois, est décédé M. Jocelyn Cloutier, fils de Marcel Cloutier et de Ange-Aimée Boudreault.
Outre ses parents, il laisse dans le deuil ses enfants Jonathan, Nicolas et Erika ainsi que leur mère Mme Gail Erdman, ses frères et sœurs Guylaine, Christian, Robin, Anne et Sophie, ses neveux et nièces, et plusieurs autres parents et amis.
La famille recevra les condoléances le vendredi 7 mai, à compter de 14 h au :
Complexe funéraire Goyer ltée
3495 boul. Dagenais Ouest
Fabreville, Laval
450-473-5934
Une liturgie de la Parole sera célébrée le samedi 8 mai à 11 heures en la chapelle du complexe. Heures des visites: vendredi de 14 à 17 heures et de 19 à 22 heures et samedi dès 9h.30 heures.
Au lieu de fleurs, vos marques de sympathie peuvent se traduire par des dons à la Maison des soins palliatifs de Laval inc.