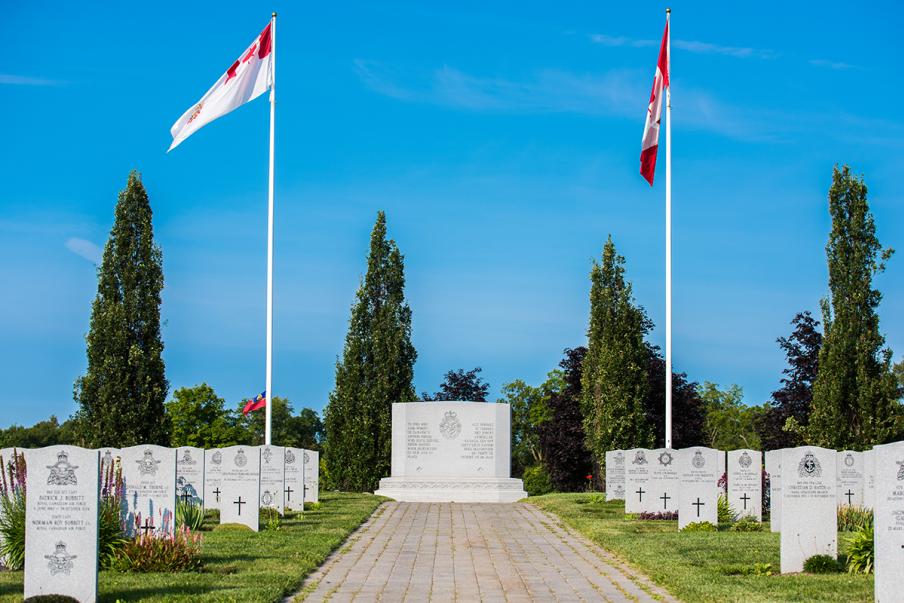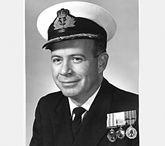 RCNC 194 NORTON, Neil St. Clair 1928 2010 I wish to tell of the death of my beloved husband, Captain Neil Norton, on 15 October in Victoria. He leaves behind his wife of 39 years, Barbara Mae; sons Bill, Derek, Kevin and Sean; daughters Carol and Thirell; daughter-in-law Lisser; grandsons Blake, Bruce, Dale, Fraser, Mark, Richard, Riley and Sebastian; granddaughters Alana, Dakota and Sara; and great granddaughters Dakota and Elle. Neil was born and raised in Vancouver. He joined the Royal Canadian Navy in 1944, graduated from Royal Roads Naval College and became a navigator. One of his favourite appointments was as Hydrographic Officer in the icebreaker HMCS LABRADOR. In 1959 he received the Shadwell Testimonial Prize for excellence in hydrographic survey. Neil was the Commanding Officer of four of HMC Ships: FUNDY, NEW WATERFORD, KOOTENAY and SASKATCHEWAN. On leaving the navy he joined the Hydrographic Service and became Captain of the icebreaker Baffin, completing several Arctic surveys. He loved the sea, the Arctic, his men and good Scotch. In lieu of cards and flowers, please donate to the organization of your choice. A celebration of Neil's life will be held in the spring at a time I shall announce. Barbara Mae.
__________________________
3422 Richard "Corky" Cockfield (RMC Class of 55)
PhD, P.Eng
Professor Emeritus
It is with great sadness that the family announces the passing of Richard Cockfield, peacefully with his family at his side on October 13, 2010 in his 79th year.
Beloved husband and best friend of Carol Ann Cockfield (nee Thomas) for 53 years. Loving father of Richard Thomas Cockfield, Michael Cockfield (Tracey) and Kathryn Vogel (Randy). Cherished Papa to Patrick, Sydney and Eric Vogel and Lauren Cockfield. Sadly missed by his brother David Cockfield (Joanne) and sisters-in-law Barbara Bennett, Linda Duff and brother-in-law David Shearer.
Predeceased by his parents Richard Leonard Cockfield, MD and Stella Rose Cockfield (nee Bingham), sister Sheila Shearer.
Corky was a cadet (3422) at Royal Military College and a graduate of Queen's University and the University of Waterloo. He was a structural engineer and taught Civil Engineering at the University of Waterloo for 26 years, retiring in 1996. Corky was recognized for his contribution to the Construction Management Program and the CO- OP Program.
Never one to shy away from a fix-it challenge, Corky will be remembered for the conviction he brought to his life passions of fitness, skiing, gardening, the cottage and time spent with family and friends.
Throughout his life Corky was surrounded by loving family, friends and colleagues. We are grateful for all your love and support.
Corky's family will receive relatives and friends on Sunday from 2-4 and 7-9 p.m. and on Monday from 10-10:45 a.m. at the Henry Walser Funeral Home, 507 Frederick St., Kitchener, 519-749-8467. Funeral service 11 a.m. on Monday, October 18, 2010 in the chapel of the funeral home followed by a reception.
Cremation to follow.
As expressions of sympathy, donations to Doctors without Borders and Fragile X Research Foundation of Canada would be appreciated by the family (cards available at the funeral home).
Visit www.henrywalser.com for Corky's memorial.  Source
Previous e-Veritas article on  3422 Richard "Corky" Cockfield (RMC Class of 55)
__________________________
3650 Kenneth Sinclair. Foster
Ken was born in Rockglen, SK, on 03 Sep 1934, and passed away in Duncan BC, on 14 Oct 2010, following a recurrence of congestive heart failure.
Following graduation from Royal Roads in 1954, Ken was posted that year to HMCS Magnificent, in Halifax, as a Midshipman. This was followed by a posting to the UK for approximately 18 months, following which he was commissioned as a Sub-Lieutenant. He returned to Victoria, where he and Doreen Lumey were married in 1957.
The tour in Victoria involved extensive sea duty, and continued until 1960. Ken's career, in the field of weapons specialist, then took them to Halifax for nine years, the UK again for three years, then to Naval Headquarters in Ottawa for two years. Finally, the Fosters were able to return to Victoria, BC, Doreen's home, and Ken retired from the Navy in 1979. During his military service Ken served on a number of ships, including HMCS Bonaventure, New Glasgow, Margaree, and Kootenay. Following his retirement from the Navy, Ken joined BC Ferries Corporation in financial management, until his second retirement in 1995.
He is survived by his wife Doreen, two sisters Beth and Nell in Saskatchewan, by his three daughters, Deb, Susan, and Wendy, and by two adored grand-daughters.
A "celebration of life " will be held in the town of Lake Cowichan, on Vancouver Island, on Saturday 06 Nov 2010, at 1100hrs, at the Royal Canadian Legion Hall.
Obituary written by classmate 3506 Ron Capern
__________________________
Gordon Atkinson Northmore went to be at rest after a courageous fight and surrounded by his family. He retired from Royal Military College – Dept. of National Defence after 35 years of Service also helped the children as a crossing guard for 22 years for the City of Kingston and longstanding member of 560 Legion. He was the husband of the late Emily Roberts and Carol Simms. Cremation has taken place at Limestone Cremation Services. A Service will be held on Thursday, Nov. 4, 2010 at 11 a.m., at the Kingston Gospel Temple, Princess Street, Kingston. In lieu of flowers, donations to the Heart & Stroke Foundation or charity of your choice would be appreciated by the family. 9587516
http://www.yourlifemoments.ca/sitepages/obituary.asp?oId=434803