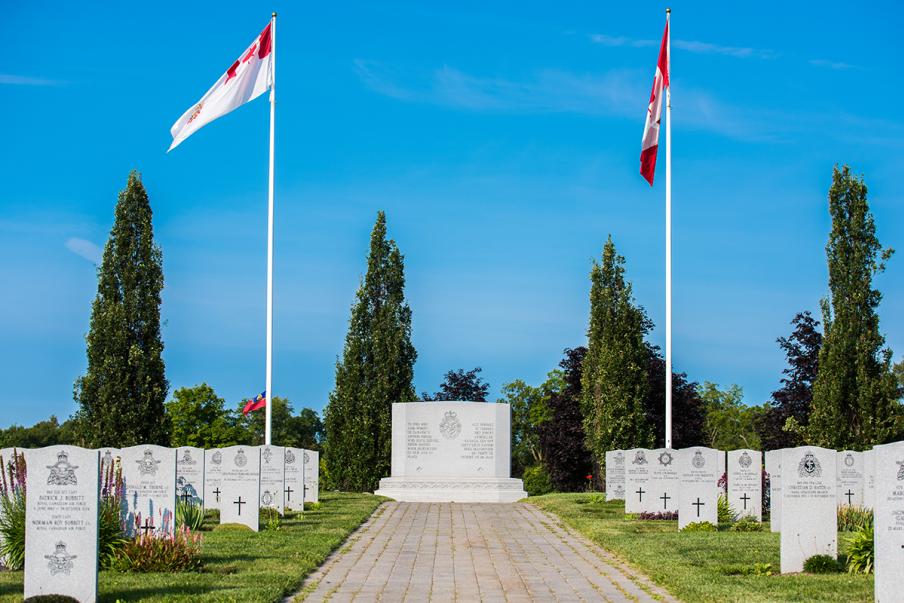 Dear Friends and Classmates,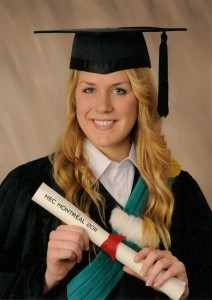 It is with a heavy heart that I inform you of the tragic loss of Emmanuelle, the eldest daughter of 14798  Marie-France Methot and 14786 Michel Leclerc.
Emmanuelle passed away as a result of a fire in her apartment building (17 units) at 2500 Van Horne Ave, Cote des Neiges in Montreal early Wed morning – 2 March. The fire broke out in the basement around 0100 am and several people were brought to hospital as a result of smoke inhalation.
14892 Tim Patriquin
Secretary, RMC/CMR Class of '85    More
Bonjour les amis du Collège.

Voici le dernier courriel de Marie avec les coordonnées du salon et service funéraire.
Marie-France et Michel….on partage tous votre douleur. Vous n'êtes pas seule, nous sommes tous la, amis pour la vie, qui vous souhaite tout le courage possible pour surmonter cette immense souffrance.
A bientôt.
14724 Charles Falardeau
Le 2 mars, est décédée, à Montréal, dans des circonstances tragiques, Emmanuelle Leclerc, 21 ans, finissante aux HEC. Elle laisse dans le deuil : ses parents éplorés, Marie-France Méthot et Michel Leclerc ainsi que ses sœurs et frères : Gabrielle, Rachelle, Alexandre et Xavier, de même que son ami de cœur depuis toujours : Simon Guillemette. Est également éprouvée, sa grande famille Méthot : son grand-père André-Louis Méthot, sa grand-tante Jeannine Méthot, sa marraine et son parrain : Nathalie Méthot et Gerry Clapperton qu'elle considérait comme ses seconds parents, ses oncles et tantes : Louis-Antoine (Marthe Boulet), Nathalie (Gerry Clapperton), Bernard (Isabelle Dubé ), Valérie (Daniel Mayer), Mélanie (Mark Heinrich) ainsi que ses cousins et cousines : Marie-Michèle et Catherine Méthot ; Véronique, Marc-Aurèl, Rébecca et William Clapperton; Philippe, Julien et Simon Méthot; Anne-Sophie, Marc-Antoine et Marie-France Mayer; April, Marie-Frédérique, Rousseau, Ludwig et Marie-Ève Heinrich. Et du côté Leclerc: sa grand-mère Pierrette Laverdière, ses oncles et tantes : Josée (Michel Auger), Alain (Isabelle Lapointe ) et Charles, ainsi que ses cousins et cousines : Joëlle (Jonathan Poulin), David (Nancy Bouchard), Christophe (Evelyne Lavoie) et Marie-Andrée Leclerc-Auger; Mathieu et Josiane Leclerc; Geneviève, Simon et Philippe Leclerc. Emmanuelle a été une éblouissante étoile filante, elle est et restera notre star à tous comme peuvent en témoigner ses nombreux amies et amis tels : Léa-Marie, Véronique, Raphaëlle, Jonathan, Anne-Sophie, Pierre-Luc, Audrey et Marie-Pier, sans oublier ses copains du Danemark: Ivan, Matt, Janet, Marion, Vince, Taeke et tous les autres qui ont été touchés par sa présence au cours de son trop court passage parmi nous.. La famille recevra les condoléances en présence du corps, au centre funéraire du Plateau, 693, av. Nérée-Tremblay, Québec, le vendredi 11 mars 2011, de 19h à 22h ainsi que le samedi 12 mars de 11h à 13h30. Le service religieux sera célébré le samedi 12 mars à 14h00 à l'église Ste-Ursule, 3431 Blvd Neilson.
_________________________________________
3104 Bill Zatychec, (Class of '53) –  We recently received word that Bill Zatychec passed away 4 February, 2011. Members of his class are currently compiling an obituary and we plan to post it when it becomes available.
_________________________________________