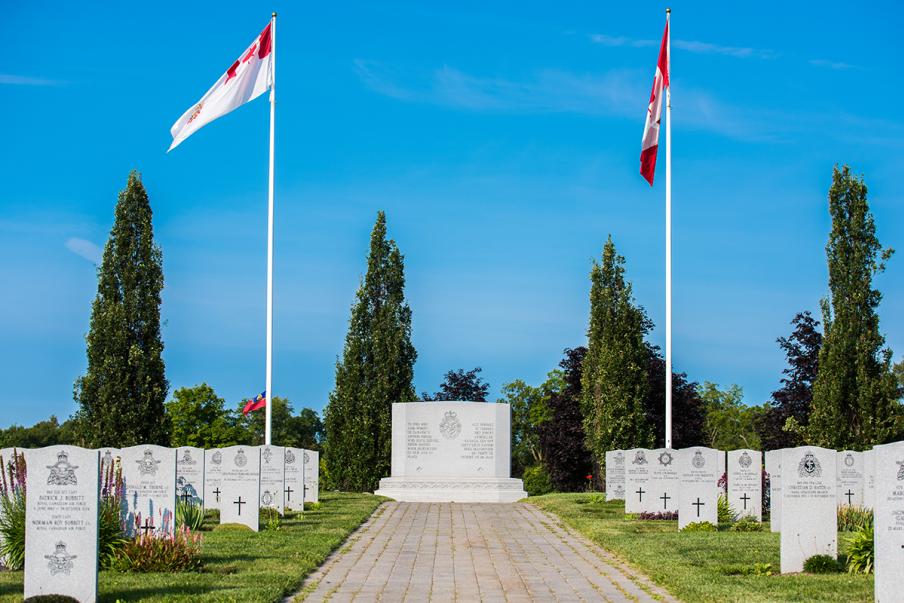 4633 Arthur Andrews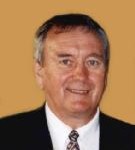 It is with great sadness that the family of Arthur William Andrews announces his death. Art died on February 27th, at the Montreal Heart Institute, surrounded by his close family. He was predeceased by his son, Jeffrey, his parents Stanley Andrews and Jennie Fulton, his sister Rena and brothers Fulton and Douglas. He leaves to mourn him his wife of 43 years, Hélène Gingras, his daughter Nancy, his son 20064 Michael, 8 grandchildren: Gabriel, Sandrine, Jeanne, Marie, Frédéric, Béatrice, Benoît and Victor, sisters Muriel and Blanche, brothers Frank and Paul, many nephews, nieces, cousins and friends.
Born in October 1938 in Elmsvale, in the Musquodoboit Valley, NS, Art entered CMR in 1955 and left RMC in 1960. Both at CMR and RMC, he played Volleyball and fenced. He graduated in 1962 as a Civil Engineering from Carleton University. After graduation, to keep his French proficiency, Andy joined Bell Canada in Trois-Rivières where he worked as Project Engineer and Supervising Engineer. In 1967, he joined Consolidated Paper Corporation, at the Wayagamack Division paper mill in Trois-Rivières. He started as an Assistant Mechanical Superintendant, was promoted to Plant Engineer, and retired in 1999 after 11 years as Senior Project Engineer. After his retirement, Art continued to enjoy reading, playing his Gibson guitar, the same one he had bought while he was at CMR! gardening and spending time with his grandchildren. He and his wife have also traveled to Morocco, Turkey, Thailand, Hong-Kong, China, Italy, Greece and Spain, not to mention cruises and winter vacations in a warm climate
Art had fond memories from his passage through CMR and RMC. He was very much involved with CMR ex-cadet activities.
Art's family will remember him as a very generous man, committed to his family, open-minded, interested in others, always willing to help, and welcoming people in his home. He loved sports, music, and had a great sense of humour. He will be dearly missed.
Donations in his memory may be made through masses or a donation to the Québec Heart Foundation.
4633 Arthur Andrews
C'est avec une grande tristesse que la famille d'Arthur William Andrews annonce son décès. Art est décédé le 27 février, à l'Institut de Cardiologie de Montréal, entouré de sa famille immédiate. L'ont précédé son fils, Jeffrey, ses parents Stanley Andrews et Jennie Fulton, sa sœur Rena et ses frères Fulton et Douglas. Il laisse dans le deuil son épouse, Hélène Gingras, avec qui il fut marié 43 ans, sa fille Nancy, son fils 20064 Michael, 8 petits-enfants : Gabriel, Sandrine, Jeanne, Marie, Frédéric, Béatrice, Benoît et Victor, ses sœurs Muriel et Blanche, ses frères Frank et Paul, de même que plusieurs neveux, nièces, cousins, cousines et amis.
Né en octobre 1938 à Elmsvale, dans la vallée de la rivière Musquodoboit, N.-É., Art est entré au CMR en 1955 et a quitté RMC en 1960. Aux deux endroits il jouait au Volleyball et faisait de l'escrime. Il obtint son baccalauréat en génie civil de l'université Carleton. Après sa graduation, pour conserver son français, Andy fut recruté par Bell Canada à Trois-Rivières où il travailla comme ingénieur de projet et ingénieur de supervision. En 1967, il se joint à l'usine de papier Wayagamack de la Consolidated Paper Corporation à Trois-Rivières. Il débuta comme Assistant Surintendant Mécanique, fut promu Ingénieur d'Usine, et fut retraité en 1999, après 11 ans en tant qu'Ingénieur de Projets Senior. Après sa retraite, Art consacra plus de temps à ses loisirs, notamment la lecture, jouer sa guitare Gibson, celle qui a achetée alors qu'il était encore au CMR!, jardiner et passer du temps avec ses petits-enfants. Son épouse et lui ont également voyagé au Maroc, en Turquie, en Thailande, à Hong-Kong, en Chine, en Italie, en Grèce, en Espagne, sans nommer les croisières et les vacances dans le Sud.
Art gardait de bons souvenirs de son séjour au CMR et à RMC. Il participait régulièrement aux activités des Anciens.
La famille de Art se souviendra de lui comme étant un homme généreux, dévoué à sa famille, ouvert d'esprit, intéressé aux autres, toujours prêt à aider, et accueillant. Il aimait les sports, la musique, et avait un excellent sens de l'humour. Il nous manquera beaucoup.
Toute marque de sympathie peut se traduire par une messe ou un don à la Fondation des maladies du Cœur du Québec.
___________________________________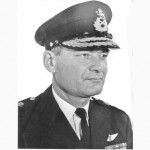 KIRBY (Kip), CD BGEN C de L – On March 17, 2011, in Kingston, Ontario, peacefully at home. Born October 16, 1924, in Lahore, Punjab, to Major W. Lennard Kirby, MC and Bar, and Aileen Kirby (née Lavelle). Raised from 1932 by his aunt and uncle, BGen Norman Gianelli, LdSH (RC) and Shelagh Gianelli (née Kirby), together with their daughter, Juliana. Kip is survived by loving wife, Jane (née Turney) and beloved children: daughters Aileen Lingwood (Bob), Shelagh Kirby-Hart (Michael), and son Matthew Kirby (Leslie); cherished grandchildren: Jeffrey (Marissa), Allan (Katherine), and David Lingwood, Rachel Hart and William Kirby; sister Carol Lynn Halal (Bill). Predeceased by his sorely missed son, Allan (Elizabeth), and sister, Polly Huntington. He is also survived by extended family in Canada, the United States, England, Antigua, Australia, Namibia and Italy.
A proud fifth generation Canadian, Kip loved the army from his earliest remembrance. At age eight, he left India to attend school in Canada, beginning at Strathcona School for Boys in Calgary. He graduated from Lakefield College School, Ontario, in 1942. Enlisting in the Canadian Army in 1943, Kip served in the United Kingdom from 1943-1945, and was commissioned 100 (RAC) OCTU, Royal Military College, Sandhurst, 1945. Kip then attended Queen's University, Kingston, Ontario, until being recommissioned in the Canadian Army in 1949. He began his career as an infantry instructor, before Regimental duty took him to the PPCLI in Calgary from 1949-1951. During that first Christmas in Calgary, Kip met the beautiful Jane Frances Anthony Turney. They married and in October 2010, celebrated their 60th Wedding Anniversary.
For Kip, nothing was more enjoyable than being out in the field, on exercise with his troops. In 1951, he began a long and happy affiliation with the QORofC, including 1957-1960 in Germany with 2QORofC, as a young Company Commander, and as the Commanding Officer 1QORofC in Victoria and Cyprus, 1965-1966. Kip was posted to NDHQ, Ottawa, 1967-1969, Director of Operations, before attending the Imperial Defence College in London, England. In 1972-1973, he served as Senior Military Advisor, Canadian Delegation, SCMO, Viet Nam and Laos. Kip was proud to command CFB Petawawa and 2 Combat Group, 1973-1976, which included providing military security for the 1976 Olympics in Kingston and Montreal. A strong leader and a soldier's soldier, Kip was respected by those who served with him. Kip loved to teach, to challenge, and to learn. Writing, changing, and implementing curriculum made his final two postings in Kingston as Canadian Land Forces Command and Staff College, Assistant Commandant, 1971- 1972, and Commandant, 1977-1979, highly satisfying.
In 1979, Kip retired from the Army, immediately taking up the position as Emergency Planning Coordinator for Ontario. Later, among many friends in Kingston, a city he had grown to love throughout his career, Kip took on numerous volunteer civilian and military positions: Honorary Lieutenant-Colonel, The Brockville Rifles, 1983-1993; Vice-Chair and Director for Ontario, The Council of Honorary Colonels; Chair, Defence Committee, RKUSI; First Vice-Chair, St. John Ambulance Assn. of Kingston; President, Canadian Club of Kingston; and Coordinator, Emergency Planning, Pittsburg Township. Kip enthralled all with his stories. He had a superb singing voice, used to excellent effect in putting children, and often himself, to sleep. He loved the companionship of his dogs. Kip was a miniature soldier modeler, avid stamp collector, canoe tripper and sailor, football quarterback, voracious reader, letter writer extraordinaire, horseman and hound walker, interested friend to young and old, and together with Janey, a wonderful party host. Kip was a most thoughtful and kind man, devoted to his beloved Janey and family. Serving his country with distinction, Kip loved life, and "died a happy man".
With much gratitude to his palliative care team, especially Dr. Ivan Stewart and nurse, Cathy Lindsay. In lieu of flowers, the family would appreciate donations to the Kingston General Hospital Foundation: (1-866-549- 5452) or to the Nature Conservancy of Canada: (1-800-465-8005).
A celebration of Kip's life will be held in Kingston in June, 2011.
___________________________________
7752 Major Brian Hook, CD
The Royal Canadian Dragoons
He was a Soldier once, and young
Brian passed away February 1st, 2011 in Barrie, ON at the age of 64.
He is survived by his wife and best friend, Jayne, and three sons, Michael, David (Leslie) and Paul (Heather) and four grandchildren, Brandon, Emma, Megan, and Madelyn. He also leaves his mother Audrey, his brother Gregg (Dorothy) and his sister Barbara (Doug).
Brian was born in Watrous, SK on 7 Sep 46. He and the Army found each other in 1964. As he always said, Jayne was his true love but the Army was his Mistress! He attended Royal Roads and The Royal Military College, graduating in 1968 with a BA. He was commissioned into the 8th Canadian Hussars and served with them in Canada and Germany until 1971 when he rebadged to his true Regiment, The Royal Canadian Dragoons. He served with them until his retirement in 1999. During his service, he commanded two Squadrons in The RCD, was the Base Operations Officer at CFB Borden and was the CFLO at Fort Hood, Texas. He also had a tour in Africa and served six months in Zagreb with NATO SFOR.
Following his retirement in 1999, he spent 3 years with York Region as the Manager of Emergency Measures. He retired again in 2002 to get his golf game back in shape! Later on, he worked as an Independent Contractor, helping with the final Exercises at the Army Staff College in Kingston.
Brian was past President of the Ontario Association of Emergency Management, and a Director of the GGHG Board of Trustees. He was a long time member of RCMI.
Brian was a direct man – he was not afraid to tell the truth. He was a conservative and believed strongly in small government and personal responsibility. He also loved to tell, or hear, a good joke, clean or off-colour.
Brian had many passions – Jayne, golf, the Yankees, the Bruins, and the Roughriders. He loved a good glass of rye, or several. His other passion was Texas. He and Jayne spent their winters in Weslaco where they had many friends and great times. Brian always said that when he crossed the border into Texas he was truly home.