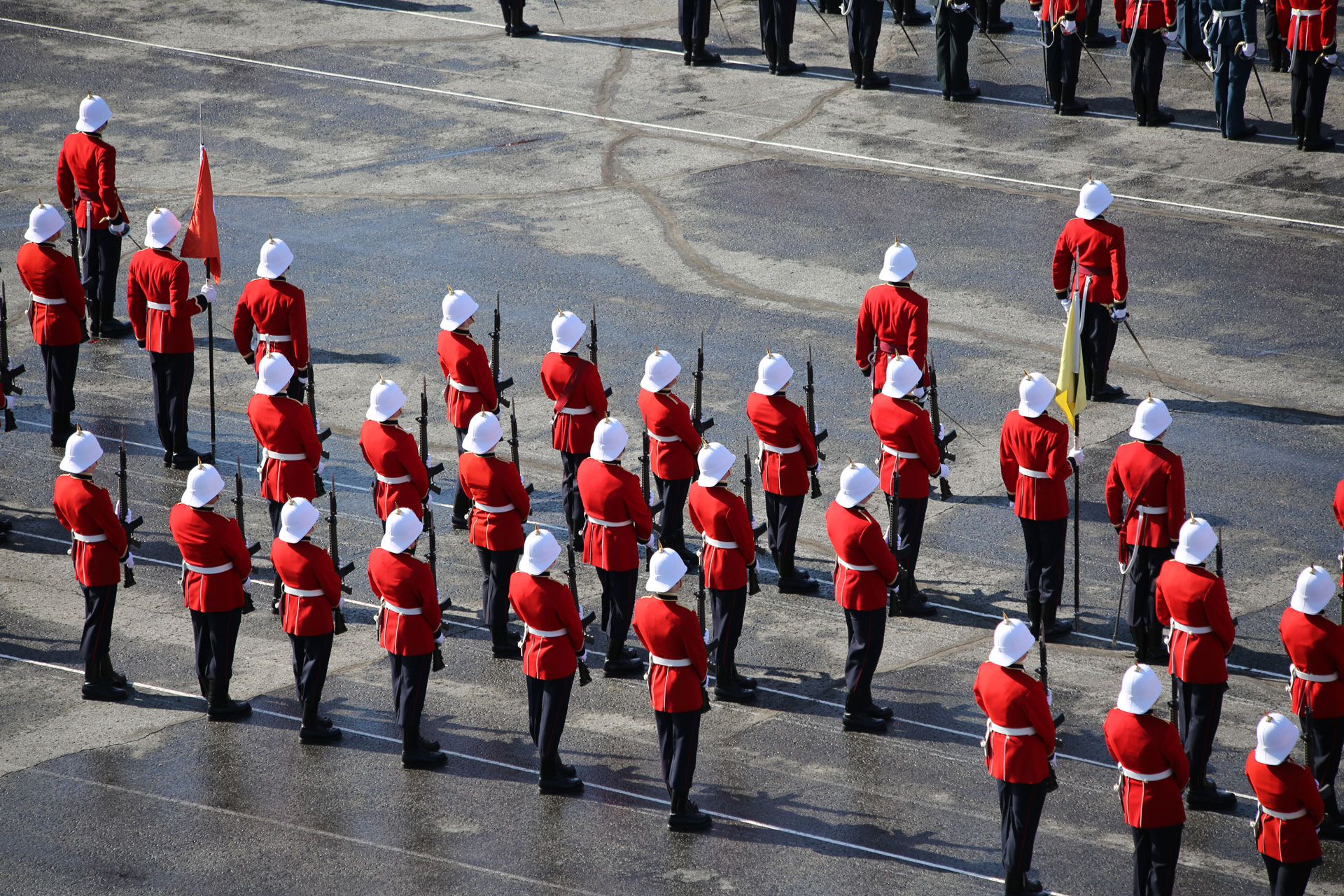 Did you know?
Researched by E3161 Victoria Edwards (RMC 2003)
Celebrating its 175th anniversary, Eldon House is London, Ontario's oldest residence and contains family heirlooms, furnishings and priceless treasures of the family as well as a beautiful 19th-century style garden. This historic Georgian house and garden has been open to public visitors since the 1960s, when the heritage property, built in 1834, its grounds and collections were gifted to the city of London as a museum. Originally consisting of 11 acres of land to the north and west of the river, the vast property became known as Harris Park after the family.
313 George Henry Ronald Harris (Ronald) C.E. (RMC 1894) was born June 11, 1873 in London, Ontario. His parents, George Beecher Harris, a partner in the Harris brothers law firm, and Mary Elizabeth Lucy raised their four children at Raleigh House, a few blocks north and moved to Eldon House, in 1887. His grandfather, a Master in the Royal Navy, was assigned to a force accompanying Sir James Yeo to North America to fight the Americans on the Great Lakes.
Ronald was a graduate of the Royal Military College in Kingston (1890-4) and the Houghton School of Mines in Michigan (1897-1900). Around 1900, after several years of work as a mining engineer in Greenwood, British Columbia (1900-1) and Quebec, he signed on to an expedition to Mossammides, Angola West, Africa (1901-03); East Africa Syndicates (1903-4); and Cassinga Concessions, Angola (1905-8) where he searched for gold and other minerals for various companies, including one of Cecil Rhodes's. It was dangerous work; one of his expeditions was massacred while he was back in Canada, and he was once taken prisoner by the Abyssinians for four months. However, he did manage to collect many specimens of African tribal life – mainly weapons – which he would periodically ship back to Eldon House, together with several big game trophies. He installed the collection in the front and back halls soon after his return, where they have remained ever since. Ronald also worked in Mexico; Rib Lake, Ontario (1908-10); Bolivia; Knik, Alaska (1913) and Europe before retiring in the early 1920s.
He married Lorna Gibbons, the daughter of Sir George Gibbons, a prominent London lawyer, in 1908. The couple would eventually live in Eldon House. They had three children: George, born in 1910; Amelia Lucy, born in 1913; and Ronald Sutton (Robin) born in 1919. Ronald died March 24, 1942.
http://www.eldonhouse.ca/d.aspx?s=/The_Family/default.htm
http://www.offshore-technology.com/projects/Rosaafrica/Rosaafrica5.html
__________________________________________________
Canada's museums are featuring hundreds of exciting exhibits and events during May, including special programs for International Museum Day on May 18. Events and exhibits will take place at museums, art galleries, and heritage sites across Canada.
Victoria Edwards has taken the time to put 7 trivia questions together in honour of Museum month.  Take a minute to see if she stumped you at least once!
Museum Trivia
1. Which superhero film series starring Hugh Jackman was partially filmed at Royal Roads?
a) Superman
b) Spiderman
c) X-Men
2. This former commandant (1919-25) gathered trophies he had addressed to RMC from the battlefields, and requested various War Trophies captured by the Canadian Corps be dispatched to RMC for disposal about the grounds and buildings in recognition of the record of the ex-cadets.
a) 151 Major-General Sir Archibald Macdonell
b) Brigadier Charles N. Perreau
c) 621 Brigadier Charles Francis Constantine,
3. He discovered a number of new dinosaur genera and species and spent much of his time preparing the fossil galleries of the Geological Survey of Canada's museum.
a) Captain Frederick Anderson (RMC 1890)
b) 2761 Charles Sydney Frost (RMC 1940)
c) Mr. Lawrence Lambe (RMC 1883)
4. The Canadian War Museum exhibition "Truth, Duty, Valour: The Royal Military College of Canada" celebrated the institution's
a) 125th anniversary (1876–2000)
b) opening their doors to women (1979).
c) first Commandant, Major Edward Osborne Hewett, who chose the college motto, "Truth, Duty, Valour" (1878)
5. The Home and Museum which celebrates the life of Canadian First World War flying ace Air Marshal William Avery "Billy" Bishop (RMC 1914) is in:
a) Brampton, Ontario
b) Hamilton, Ontario
c) Owen Sound, Ontario
6. Mrs. Sonja Bata, appointed to the Royal Military College of Canada Board of Governors, is associated with a.
a) Shoe Museum
b) Textile Museum
c) Canoe Museum
d) Clock Museum
7. Which anniversary is Eldon House, London, Ontario former home of Mr George Henry Ronald Harris, C.E., (RMC 1890-4) celebrating?
a) 25th
b) 100th
c) 175th
Answers:
1.  c) X-Men series. Royal Roads was the film set for Professor Xavier's School for Gifted Youngsters;
2. a) 151 Major-General Sir Archibald Macdonell;
3.c) Mr. Lawrence Lambe (RMC 1883);
4.a) 125th anniversary (1876–2000);
5. c) Owen Sound, Ontario;
6. a) In 1979 the Bata family established the Bata Shoe Museum Foundation to operate an international centre for footwear research and house the collection Sonja Bata originated;
7. c) Celebrating its 175th anniversary in 2009/2010, Eldon House is London, Ontario's oldest residence.
How did you do?   Let us know with a comment.