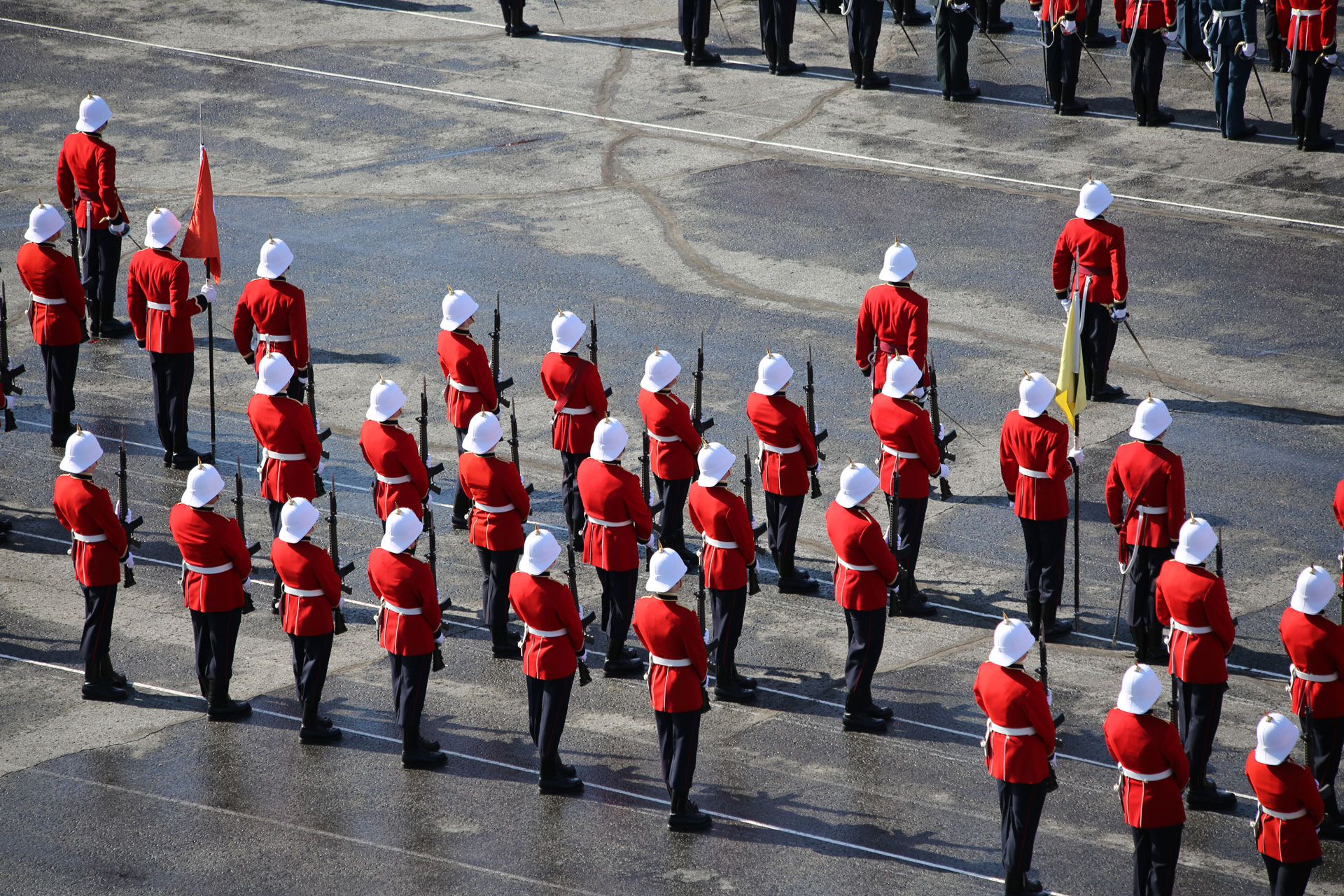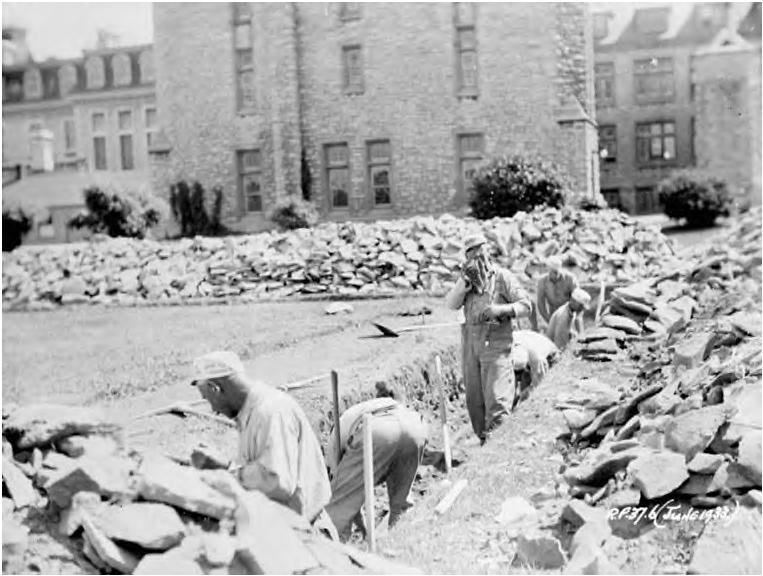 Did you know?
Researched by: E3161 Victoria Edwards (RMC 2003)
During the Great Depression of the 1930s, an unemployment relief camp on Barriefield lower common was set up under the command of the RMC Commandant. Public works projects at the Royal Military College in Kingston relied on the labour of the 'Royal Twenty Centers' supplied by the under the Unemployment Relief Commission.
In 1933, men from the relief camp for the unemployed dug the foundations for the RMC mess and recreation buildings. This photo in the Department of National Defence Libary and Archives Canada collection shows the foundation of the R.M.C Physics Building extension, circa June 1933 with the excavation nearly completed. Yeo Hall, built from 1935-6 of local limestone, included a dining hall, kitchens and gymnasium.
By August 1937, the south wing of Fort Frederick dormitory (now Fort Lasalle) added forty-two cadet rooms and three suites for single officers. It joined to the new mess building by an arch and upper passage. When the relief camp closed in 1936, dig ging begun in 1935 for the foundations for a dormitory which was to include a swimming pool stopped. 5498 Mr. Garth M. LeFresne (RMC 1962) wrote 'The Royal Twenty Centers: The Department of National Defense and Federal Unemployment Relief: 1932 -1936' an unpublished B.A. Thesis from the Royal Military College, Kingston, 1962 which looks at the relief camps from the point of view of military efficiency.
Source: Preston 'Canada's RMC: A History of the Royal Military College'.  Reference
__________________________________________________________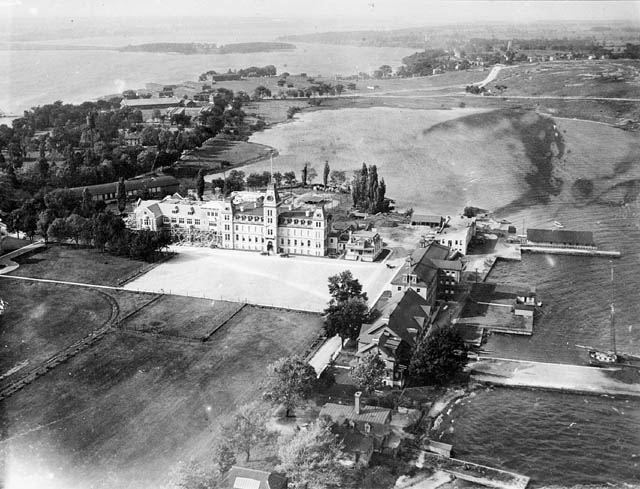 The black and white photo of Royal Military College was taken from the air in 1920 by McCarthy Aero Service Ltd. The photo, one of thirty-three images in a photograph album, is part of the Patent and Copyright Office collection at Library and Archives Canada.
Note: The SIZE of Navy Bay.