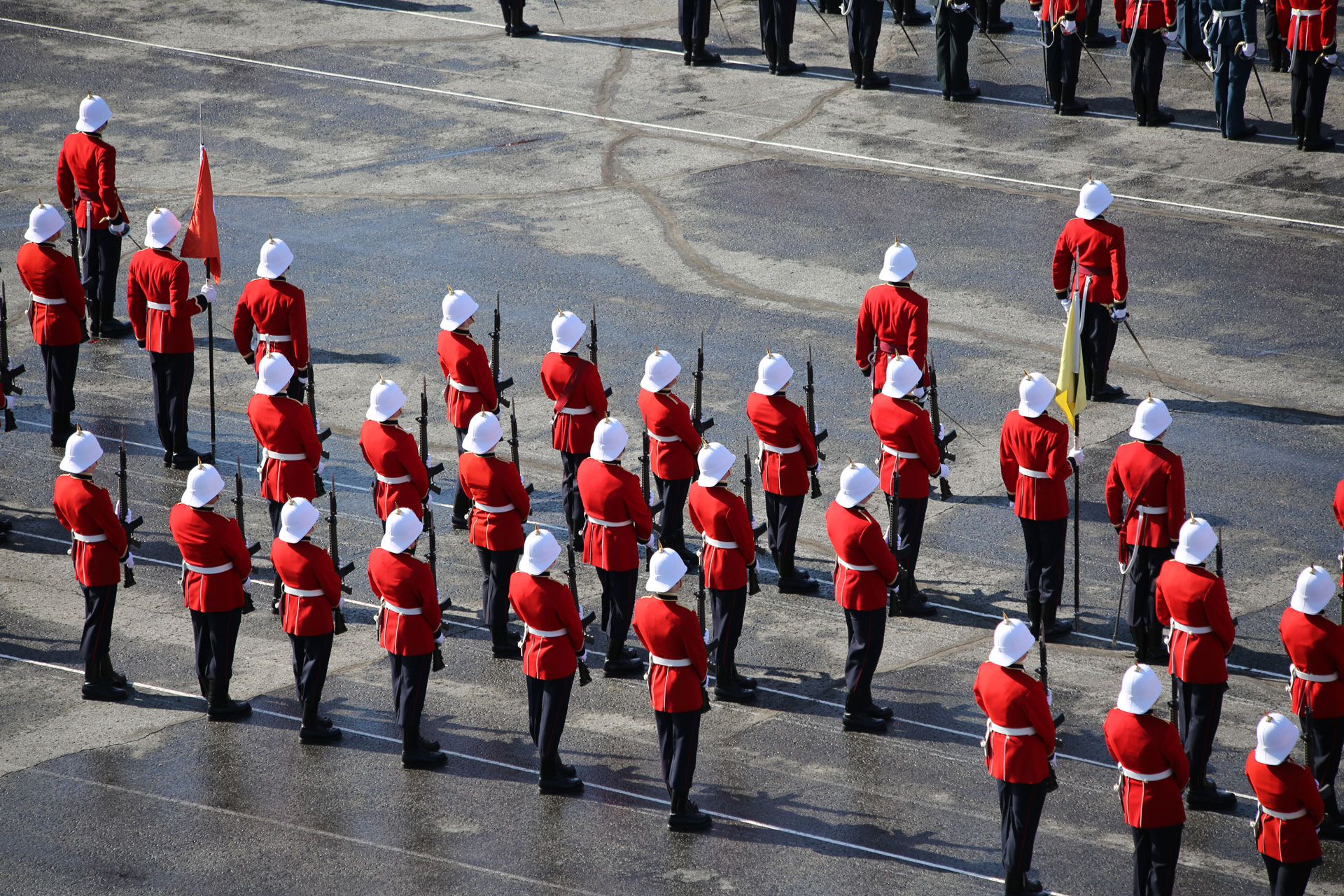 DID YOU KNOW?
Researched by E3161 Victoria Edwards (RMC 2003)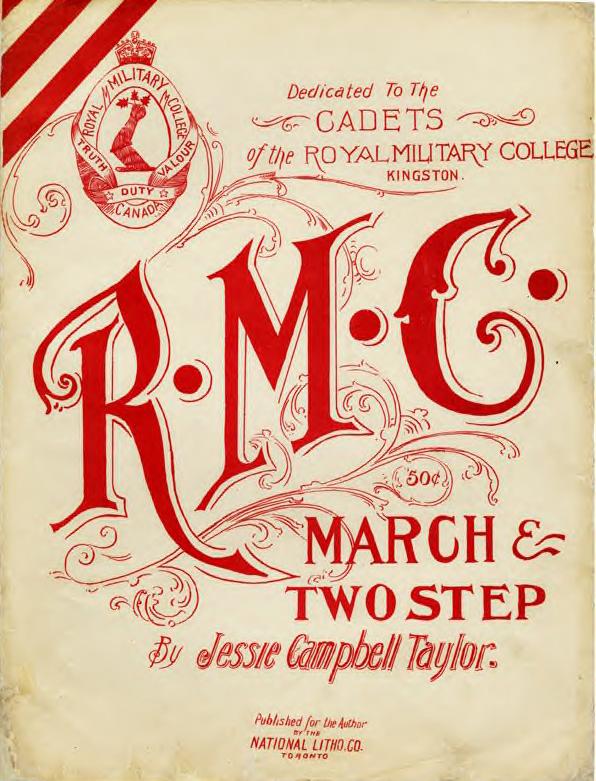 'The R.M.C. march & two step' for piano by Mrs. Jessie Campbell Taylor was published by the National Litho. Co., circa 1900 in Toronto. It was dedicated to the Cadets of the Royal Military College, Kingston. A copy of the sheet music is located in the Sheet Music from Canada's Past in Library and Archives Canada. Her son Lieutenant Rupert Warren Taylor of the Canadian Infantry (Manitoba Regiment) served for 13 years as a Sgt with The Queen's Own Rifles of Canada Band. He enlisted in the 35th Bn (QOR), was subsequently commissioned, and then transferred to the 87th Bn. He was killed fighting with that unit at Vimy Ridge during the First World War on April 9, 1917 and he was buried in the Viliers cemetery.  Source
___________________________________________________________________________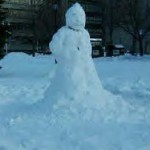 Did you know "Brucie" is the the RMC Club's centennial gift to the college?  Over the past 33 years or so – Brucie has been "dressed up" in various forms.  Here we see him enjoying a Kingston winter.
___________________________________________________________________________
WHO AM I?
Researched by E3161 Victoria Edwards (RMC 2003)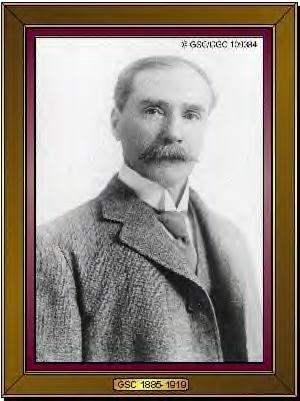 *I studied at RMC from 1880-1883.
*I served as the Geographical Survey of Canada #8217s vertebrate paleontologist from 1885-1919.
* I became best known for my work on vertebrates from western Canada, in particular, the dinosaurs.
* My work in western Canada began in 1897. I discovered a number of new dinosaur genera and species over the next few years. I named the species Panoplosaurus mirus, for example, which effectively means "completely armoured lizard" in 1919.
* A duck-billed dinosaur was named as a double honour to me (GSC 109384).
* I also wrote on Devonian fossil fishes of New Brunswick and Paleozoic corals of Canada, collected Tertiary insects and plants in British Columbia.
* I spent much of my time preparing the fossil galleries of the Geological Survey of Canada's museum in Ottawa.
* I made number of the lithographic plates of fossils in the early volumes of #8216Contributions to Canadian Paleontology #8217.
* The Logan Collection at the Geological Survey of Canada includes special albums of original sketches by GSC geologists such as my 632 paleontological drawings, compiled 1885-1891.
*An island in the Algoma District of Ontario was named in my honour. 46o 19′ 49″ North 83o 54′ 25″ West
* A number of my books were republished in 2008/9 by Kessinger Publishing, LLC. These include: #8216On Trionyx Foveatus, Lediy, And Trionyx, Vagans, Cope, From The Cretaceous Rocks Of Alberta #8217 (1902); #8216Sponges From The Western Coast Of North America #8217 (1894); #8216Presidential address: The past vertebrate life of Canada #8217 (1912); #8216Description of a new species of Platysomus from the neighborhood of Banff, Alta #8217 (1914); and #8216On new species of Aspideretes from the Belly River fo rmation of Alberta (1914).
a) 78 Herbert J Colborne Nanton
b) 74 Forbes M. Kerby, C.E.
c) 89 Lawrence Morris Lambe
d) 88 Philip Geoffrey Twining
e) 87 Reuben Wells Leonard
f) 90 John Woodman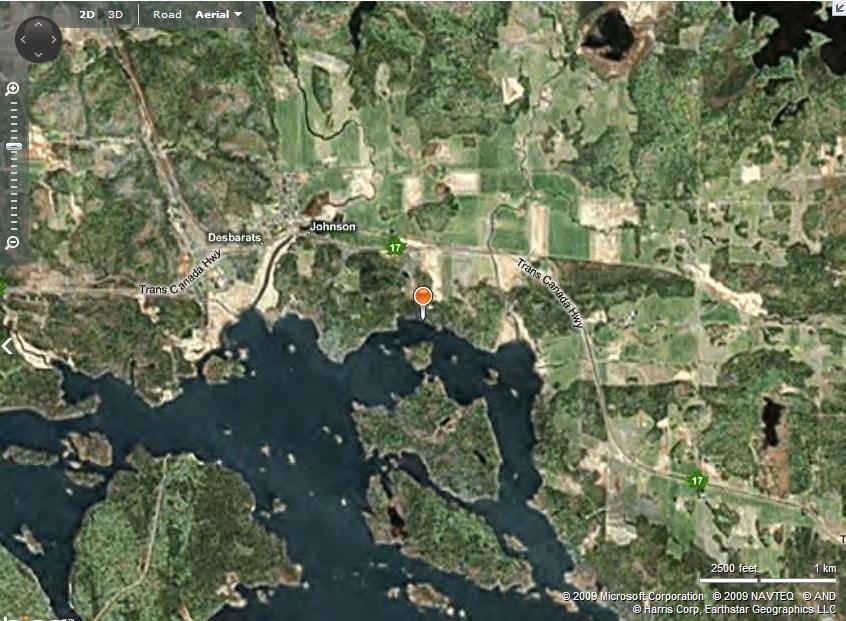 Answer:
c) 89 Lawrence Morris Lambe (RMC 1880-1883) The dinosaur named in my honour is Lambeosaurus lambei. The island is Lambe Island.
Lawrence Morris Lambe in Biographical Dictionary of American and Canadian Naturalists and Environmentalists p 445-447 1997.
http://cgc.rncan.gc.ca/paleogal/hunters_e.php
http://www.nature.ca/NOTEBOOKS/english/panoplo.htm
http://www.archive.org/stream/ontariohistory1011ontauoft/ontariohistory1011ontauoft_djvu.txt