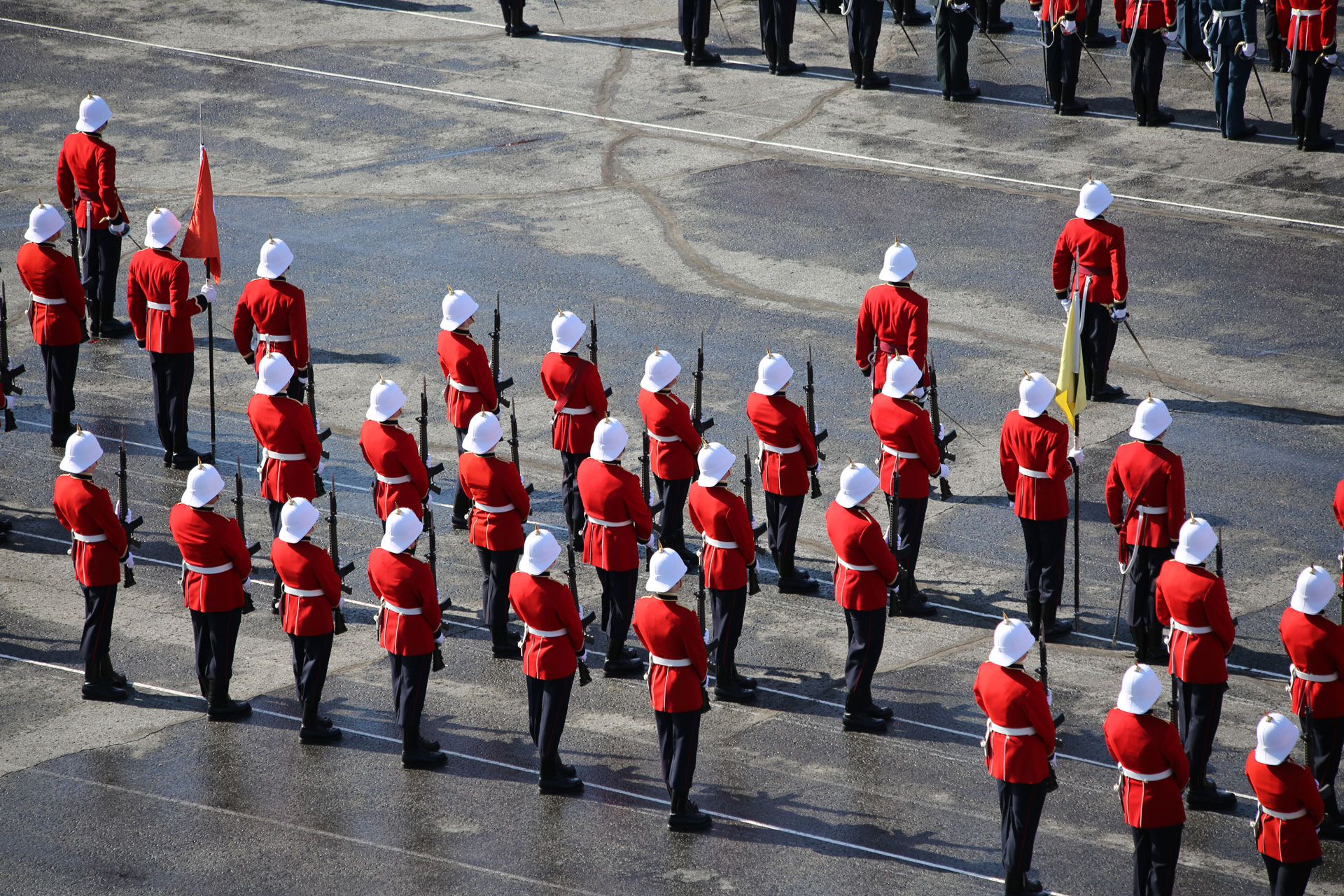 DID YOU KNOW?
Researched by E3161 Victoria Edwards (RMC 2003)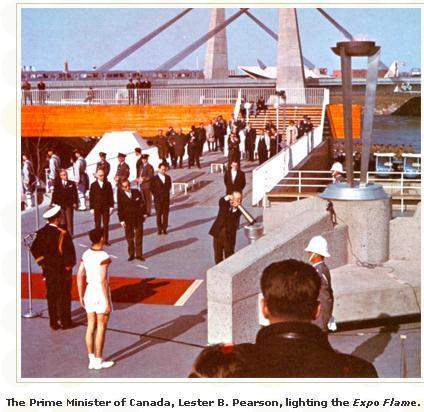 During the opening ceremonies of Expo 67 in Montreal, twelve cadets from the Collège militaire royal de Saint-Jean carried in a torch that was lit in a ceremony 2 years prior. The cadets metaphorically represented each province and territory in Canada at that time. The ceremonies were held at Place des Nations on the sunny Thursday afternoon of April 27, 1967. Expo was officially inaugurated by Governor General Roland Michener, with over 7,000 guests in attendance, including 53 heads of state. The flags of 62 nations were unfurled. The torch bearer was Joseph Philip Lonuel, who passed it on in order of hierarchy of governance. It was passed to the Commissioner General of Expo 67, Pierre Dupuy; who passed it to the Mayor of Montreal, Jean Drapeau; who passed it to the Premier of Quebec, Daniel Johnson, Senior; who finally passed it to the Prime Minister of Canada, Lester B. Pearson. The Prime Minister used the torch to light the Expo Flame, which would burn the entire 6 month duration of Expo 67.
Sources: Expo 67 opening ceremonies The CBC Digital Archives Website Canadian Broadcasting Corporation. Last updated: Aug. 14, 2009. Last updated: Aug. 14, 2009.
http://archives.cbc.ca/society/celebrations/clips/529/ and Expo 67…a virtual experience http://www.collectionscanada.gc.ca/expo/053302_e.html
__________________________________________________
WHO AM I?
Researched by E3161 Victoria Edwards (RMC 2003)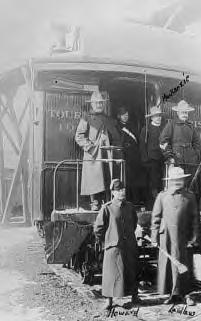 Who am I?
* I was born in Toronto in 1860.
* My father was a railway promoted and builder in Ontario. An Ontario Historical Plaque about my father explains that he was the driving force behind the building and promotion of the Toronto, Grey and Bruce (TG&BR), the Toronto and Nipissing (T&NR) railways and the Credit Valley line. http://www.ontarioplaques.com/Plaques_JKL/Plaque_Kawartha07.html
* I was an Upper Canada College boy c. 1872.
* After graduating from the Royal Military College, I became involved in the military.
* I fought in the west during the Northwest Campaign (1885), and was an officer in the Lord Strathcona Horse during the South African War.
* My partner Macdonald and I operated a ranch on Balsam Lake in Victoria County, Ontario (called the Fort, where we raised beef cattle).
* My other interests included native and Ontario folklore. A large number of Aboriginal items from my collection are on display at the Royal Ontario Museum in Toronto.
* I recorded traditional tales for my series 'Ojibwa myths and tales (1917) & (1918),' and Effigy pipes in stone (1923). 'The Man from the Sky' (1915), for example was told to me by Jonas George, a Chipewa. You can read these stories online @
*I served as Reeve of Bexley Township, and a member of the County Council.
* The microform fonds (c. 1974) of the typescript and manuscript for "The Aboriginal Remains of Victoria County" (June, 1912) is in the Archives of Ontario.
* I died at the Fort, in 1927.
a) #67 Z.T. Wood;
b) #68 A.R. Wetmone;
c) #70 T.D. Benson; or
d) # 71 G. E. Laidlaw
Answer: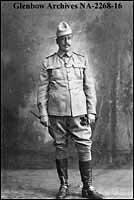 d) #71 George E. Laidlaw (1860-1927). His railway promoter father was George Laidlaw (1828-1889).
http://openlibrary.org/a/OL2531934A/George_E._Laidlaw
http://www.ontarioplaques.com/Plaques_JKL/Plaque_Kawartha07.html