To be "Frank", it is our Legacy to do "Goode" that will carry the "Day' and we have the "Toole" (s) to continue
Article by 17160 Stephen Kalyta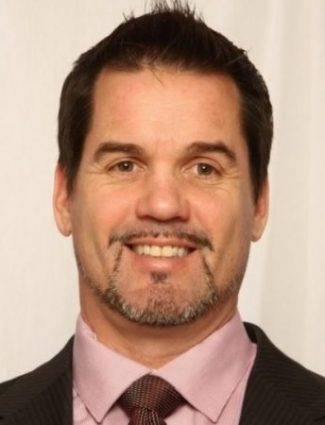 At 4 am this very morning, as I often lie awake at this hour, my thoughts turned to the extraordinary past few days at RMC. The title of this article came to me and caused me to rise, so that the sleepy web of subsequent sleep did not erase it. Of course by now you have surmised the title is in reference to past Commandants,
3572 Frank Norman
and
6440 Tony Goode
, as well as
H7543 Senator Joe Day
and
19894 MP Erin O'Toole
. All of whom I had the immense privilege of spending time through the course of the ex-Cadet weekend.
To begin, with Thursday evenings Legacy Dinner, like the years prior, began with the immensely balanced stewardship of my friend and classmate, 17192 Sylvain Leblanc as Master of Ceremonies. Moreover, the quiet humility of 11623 John Carswell and his Canso team who consistently help fund this event, is reflective of the ex-Cadet Legacy toward continued service to the Colleges. Mirrored in equal humility was 14458 Dr. Harry Kowal's response to his achievement award for his distinguished contribution in maintaining the high academic standard that sets RMC apart. When asked if he was surprised to be a recipient, Harry replied, " I had no idea." I think both John and Harry serve and that is its own reward and they neither seek nor require acknowledgment.
On Saturday, prior to the parade, I attended our Board of Directors AGM. As a CMR Cadet some of RMC's history, from my perspective, is new. Against the backdrop of Curry Hall, General Frank Norman took great care in pointing out the need for its renovation to secure its Legacy and remain a part of future generations of Cadets. What impressed me even more, is how he is not only a great curator but also a humanitarian. For some years now, he has sheltered, quite literally, a fellow Cadet whom suffers from PTSD. Like restoring the grandeur of Curry Hall, General Norman quietly restores an ex-Cadet to his greatest self. He is flanked by Tony Goode, former Commandant of RRMC, whom has served in so many roles to support the Colleges,  including past Club President. As I quietly listen in on these two Commandants, I note the conversation is entirely centered on everyone but themselves. It was at this moment an acronym for the unique "HELP" they provide the came about me. Inspired by Frank and Tony, it is the Highest Expectation to Lead with Purpose.
I believe this acronym for "HELP" defined above,  is the connective tissue that extends from the limbs of the 4 Pillars, executed, without hesitation, by Ex-Cadets who believe in continued service. Senator Joe Day and MP Erin O'Toole individually reflected this exemplary quality. The former in his defense of the College in Ottawa, the latter in his defense of soldiers and constituents alike, whom suffer under the weight of mental illness. This passion for purposeful leadership is reflected in the current Commandant and his wife, who continue to champion the well-being of the Cadets on a daily basis. We ex-Cadets are afforded the opportunity to be associated with some truly exceptional graduates.
We are all leaders united in our connection to the Colleges, regardless of age, rank or social standing. I leave you with one final spin to the acronym for "HELP" as a remark to current Cadets, using the example of the ex-Cadets mentioned herein:
Heed the Wisdom of those who came before you
Emulate their Example  of selfless service without expectation or reward
Lead with Purposeful Passion
Place your Faith in People as deserving of your time and experience without Judgement
I wish to thank all of you, my colleagues, for inspiring me. SK