Ex Cadets and more in the news
Father-daughter pilot duo fly Air Canada plane: 'I never thought it was going to be possible'
12240 Jim Sullivan
***
Priming cadets' artistic side
18314 Jim Denford
***
FPC 59 honours the memory of Capt Thomas McQueen / Le CPC 59 honore la mémoire du Capt Thomas McQueen

25840 Tucker Densmore
***
Overage defenceman has settled where he will play next season
24974 Richard Lim
***
Canadian helicopters in Mali could support multinational counter-terror mission
Walter Dorn – RMC Prof
***
13860 Steve Davenport – Class of 1983, retired from the Canadian Armed Forces this past 31 January. His last appointment was Director Pay Policy and Development at NDHQ. He is now a Senior Advisor, Compensation and Labour Relations at Treasury Board Secretariat in Ottawa.
We remember Steve well from his early days in Trenton during the mid-1980s. We wish him much success in this next chapter of his career.
***
Stellarton's First Olympian
Base Mason – former Chief Warrant Officer – RMC Athletic Department – Great human interest article
***
417 Squadron gains valuable mountain flying experience
23384 Alexia Shore
***
CAF is making progress against racial discrimination
22141 Justin Armstrong
***
Triumphant return for HMCS Chicoutimi
16685 Art McDonald
***
MARPAC HQ Change of Command Ceremony
17317 Brian Costello
***
14 Wing firefighters' capabilities enhanced
26783 Jeffrey Arnold
***
CAF/DND Appreciation Day
18127 Paul Forget
***
Worries of War Between Israel, Iran Increase
Pierre C. Pahlavi
***
Adney's life full of adventure 
Edwin Tappan Adney / 7099 Roger MacGregor 
***
Women's basketball training camp held at 8 Wing Trenton
19426 Lee Wendland
***
Russian spies aimed to discredit WADA, spread disinformation about Canada with cyber campaigns
Lubomyr Luciuk, a political geography professor at the Royal Military College of Canada
***
A Charleston institution turns 175: The Citadel celebrates its past, looks to future
***
H3938 -Peter Kirkham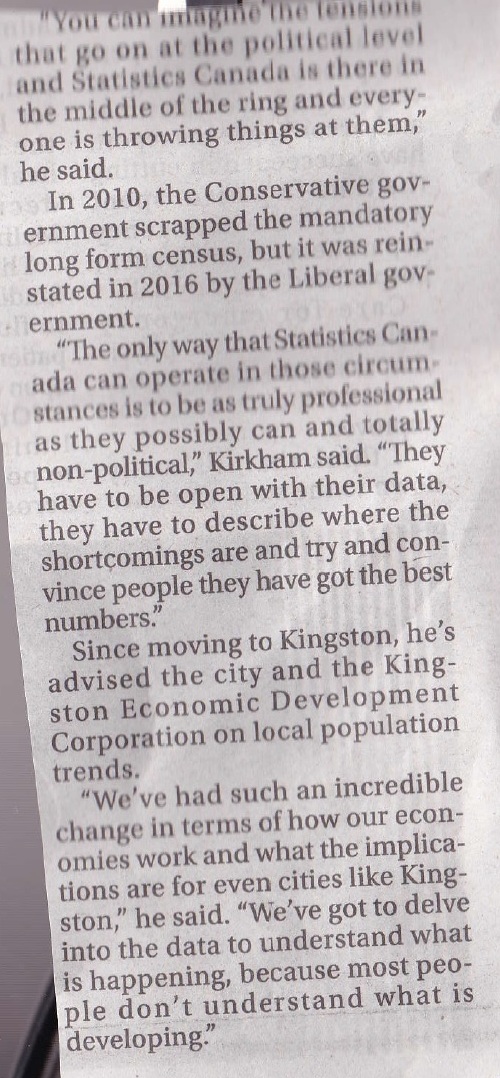 A tip of the hat to the following members who just recently updated their Club membership status – Chapeau aux membres suivant qui ont tout récemment mis à jour leur adhésion au Club:
 3593 Roger Neill – 5 Year membership; 4270 A. Sean Henry; 5533 Glenn Allen; 7205 Peter Bray Life Membership; 5438 Dennis Reilly; 8110 Richard Cyr; 8763 Michael Stenson; E0734 Philip Nicholson

For memberships due to expire soon; please contact us asap with your renewal.

Thank you in advance for your kind cooperation.
***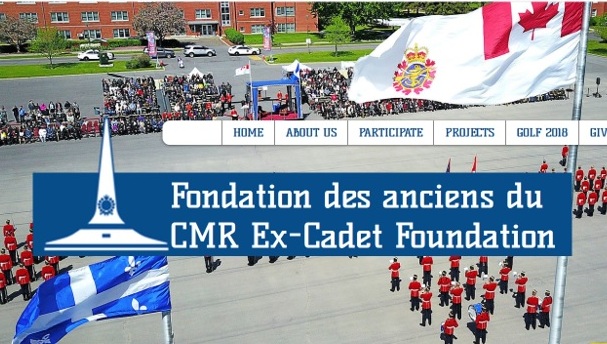 Tournoi de golf de la Fondation des Anciens du CMR
Chers anciens,
La neige a finalement disparu et le printemps commence à se faire sentir. Il est temps de penser à votre saison de golf.  Nous avons un changement d'importance pour le terrain de golf. Le Tournoi se tiendra maintenant au Club de golf Le Victorien de Mirabel. L'adresse du Club est 7625, Boulevard Arthur Sauvé, Mirabel, J7N 2R6, (514) 990-9018 ou (450) 258-4207. Le terrain est à 12 minutes de celui originalement prévu; il est plus facile d'accès que celui de l'an dernier. De plus, il y a un beau terrain de pratique. Visionnez les détails de la journée du 15 juin en cliquant ici. Ce sera un départ shotgun qui se fera à 12 h 30. Svp, veuillez arriver au plus tard à 11 h 00 pour l'inscription et le lunch qui précéderont le départ.
Mettez donc cette date à votre agenda – encore mieux, invitez vos collègues de classe à venir jouer au golf/ou souper seulement ($75) pour une bonne cause et vous rencontrer lors d'une belle journée sur un magnifique terrain. Plus de 40 joueurs ont déjà confirmé leur présence. Envoyez votre réservation dès maintenant en utilisant le coupon-réponse disponible sur le site Internet du Tournoi.  Nous avons aussi besoin de commanditaires et votre aide nous serait précieuse.  Voir les détails sur le site Internet.
Au plaisir de vous y rencontrer.
H17090 Hélène Ladouceur
Directrice générale
Fondation des Anciens du CMR Ex-Cadet Foundation
(514) 867-5264
CMR Ex-Cadets Foundation Golf Tournament

Dear Ex-Cadets,

Snow has finally disappeared and Spring has arrived.  It is time to think of your golf season. We have a change of golf club. We are now going to Le Victorien in Mirabel. The address of the Club is 7625, Boulevard Arthur Sauvé, Mirabel, J7N 2R6, (514) 990-9018 or (450) 258-4207. It is 12 minutes from the one previously chosen, with easier access then last year. There is also a very nice driving range. Have a look at our website for the details of the day (June 15).  It will be a shotgun starting at 12:30 pm. Please arrive at 11:00 am at the latest for registration and lunch before we start.

Reserve this date on your calendar – better yet, invite your classmates to play with you/or come only for the supper ($75) for a good cause and enjoy a nice day. Over 40 players have already confirmed their attendance. Send us the registration form available on our website.  We also need sponsors and your help would be really appreciated. So, come on out for a good round and support your Foundation.

I hope to see you there.

H17090 Hélène Ladouceur
Director General
Fondation des Anciens du CMR Ex-Cadet Foundation
(514) 867-5264