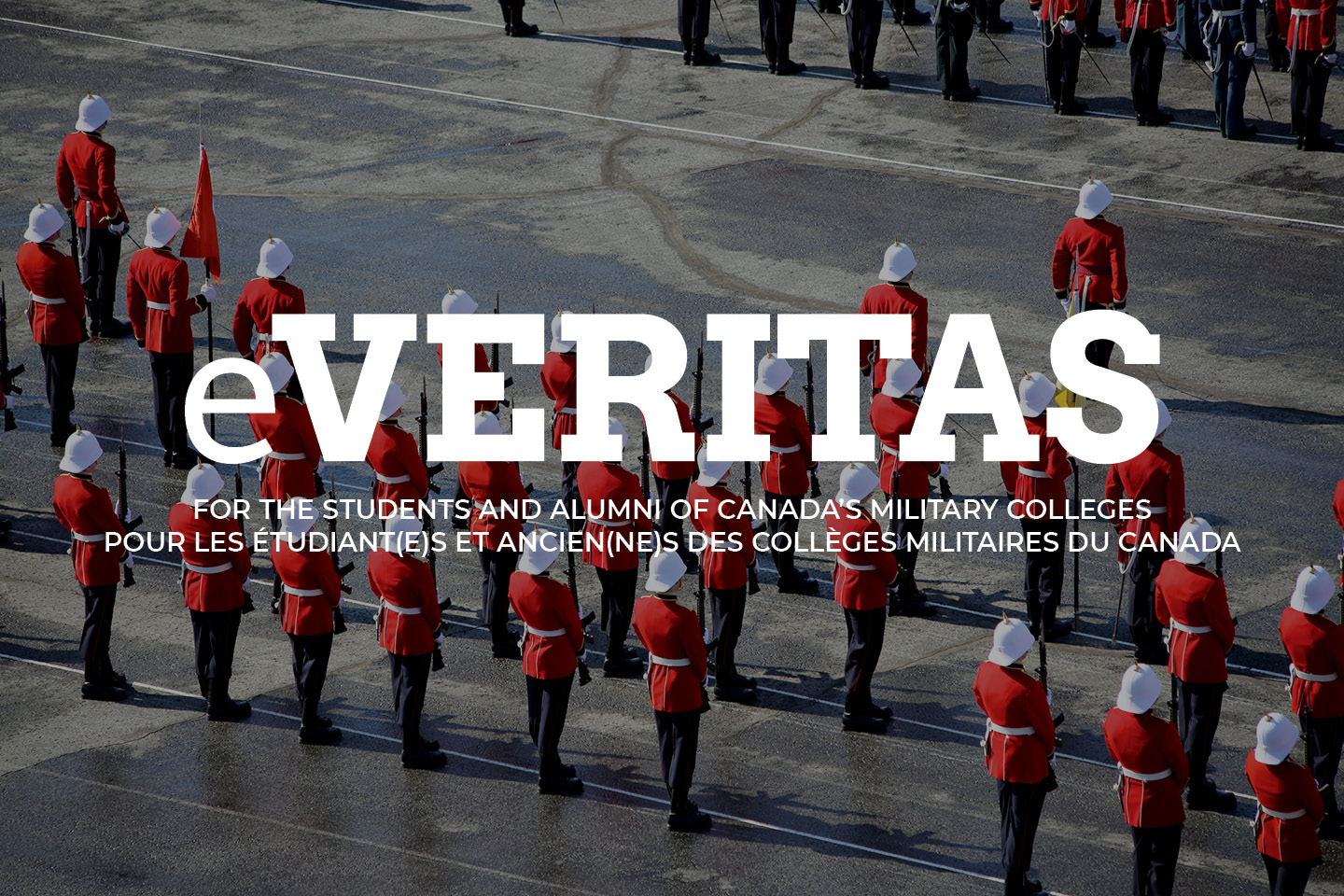 e-Veritas recently received the following  from 8057 Ross McKenzie Curator, RMC Museum- :
New On-Line Resource
Although the College has been around since 1876, it did not become a degree granting university until 1959. Prior to that date it was common for RMC grads to transfer their credits to a university and then complete a degree programme. There weren't that many universities to choose from, so, in the majority of cases, ex-cadets would attend Queen's University, University of Toronto or McGill University.
The McGill University Achieves has recently launched what it calls the, "McGill Remembers Project," which is described as follows:
On 11 November 2012 the latest phase of the McGill Remembers project was launched on the web. This new site offers, in a searchable, digital format, access to the documents collected by the University War Records Office between1940-1946 related to McGill students, staff and faculty participation in the Second World War. These records are fully searchable by name.
To anyone researching the war service of ex-cadets (or anyone else for that matter) this could be a valuable tool.
For example of what's available search for: "John Meredith Cape.
[#2026 John Meredith Cape – joined RMC in1928, graduated in 1932, and subsequently attended McGill University.]
________________________________
New association to help commandos' families in emergencies and in civilian life
Brig.-Gen. Denis Thompson says the charitable group is still under development and will register with the Canada Revenue Agency within the next few weeks.  Article

Canada's lean military must choose its next battle carefully
"It doesn't take much of an imagination to come up with an emergency situation where Canada's interests might be involved,"  Article
14378 Denis Thompson
________________________________
Injured crewmember airlifted from freighter by RCAF helicopter
"We communicated a lot as a crew to determine the best place to hoist the Search and Rescue Technicians (SAR Techs) on board," said Captain Luc Coates, aircraft commander. "We decided to hover over the centre of the ship, taking care to avoid the cranes and guide wires, as we hoisted them to the deck."
23031 Luc Coates  Article
________________________________
Mr. NGG has no intention of finishing last
"Ultimately, what I think they look for in a leader is somebody who is strong, somebody who is reassuring when there's a crisis and somebody who puts forward good policy … and I think I have those things,"
8276 Marc Garneau Article
________________________________
Councillor call for integrity commissioner
"It's become very clear over the past year and a half or two years that there's a difference of opinion in terms of behaviour and roles and responsibilities of councillors,"
14444 Dorothy Hector Article
________________________________
Among the recipients:
14358 Major-General Christian Rousseau, C.M.M., C.D., Chief of Defence Intelligence, Ottawa, Ont.; and
17595 Lieutenant-Colonel Telah Morrison, O.M.M., C.D., 35 Quebec Service Battalion, Québec, Que.
________________________________
Featured 212 partners