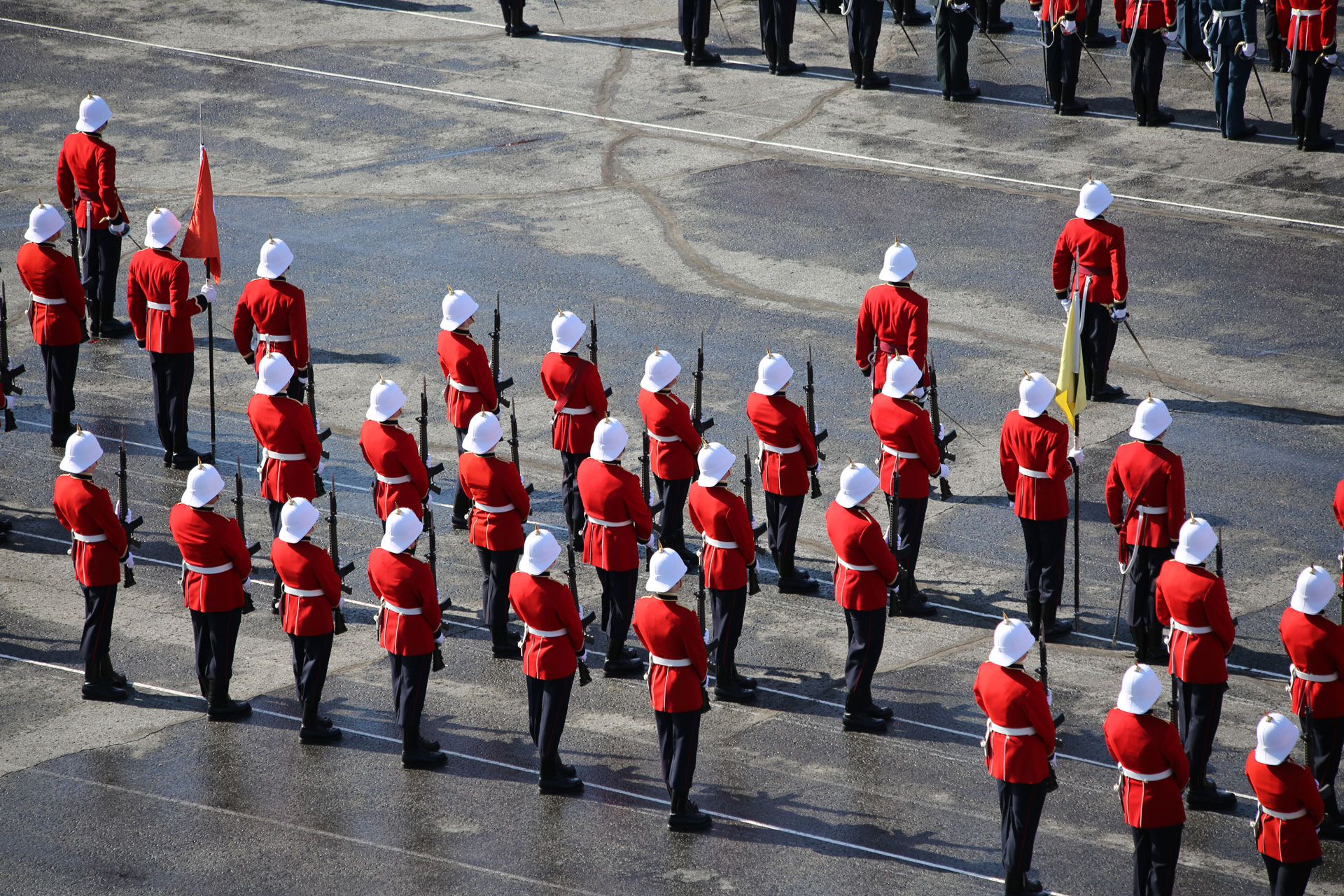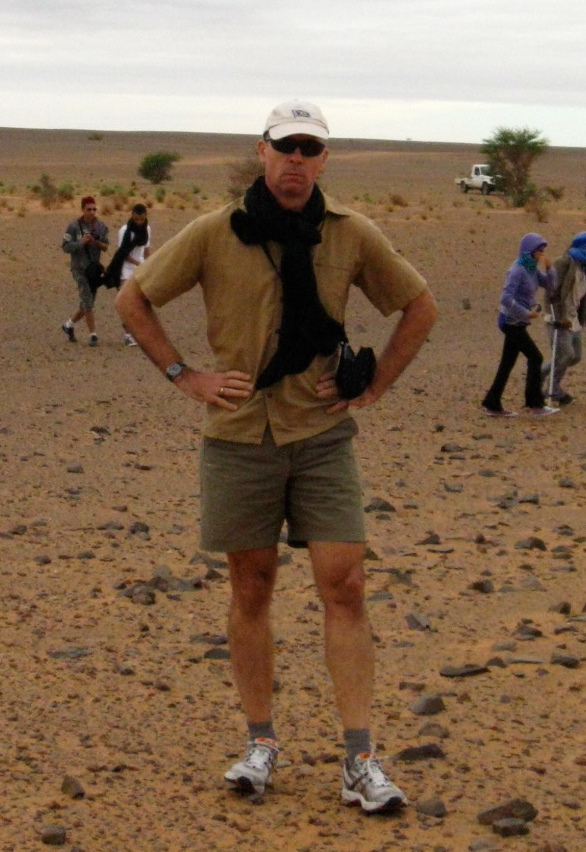 16142 J.J. Smith (RRMC 1988) has been appointed counsel to the Ministry of Culture for the Saharawi Arab Democratic Republic, with particular responsibility for the creation of a transnational socio-heritage monitoring organization and the application in Western Sahara of the Hague Convention, 1954, for the Protection of Cultural Property in the Event of Armed Conflict. Smith, who resides in Ottawa and Vancouver, formerly worked with the United Nations in East Timor, developing that country's successful claim to a maritime jurisdiction north of Australia. His current responsibilities for the Polisario Front, the recognized national liberation movement of Western Sahara (and government-in-exile of the Saharawi Republic), include advising on international criminal law, the protection of natural resources and realization of the Saharawi people's right to self-determination as a former colony of Spain, under occupation by Morocco since 1975.
Caption: Photo of J.J. Smith was taken recently (October 19) during a visit to Tifariti in the Polisario controlled area of Western Sahara.
____________________________________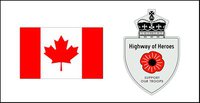 10675  Pete Elliott (RRMC RMC 1975) developed a proposal to honour our fallen Canadian soldiers, their families and the thousands of proud Canadians who rally to overpasses along the Highway of Heroes during repatriation ceremonies.
It proposes that signs containing an insignia of the Canadian flag and the Highway of Heroes poppy shield be installed on the concrete facings of all overpasses between CFB Trenton and the Coroner's Office in Toronto. They will provide an enduring reminder to all who travel this route of the sacrifices made by the Canadian heroes who made their final journey along this highway.
To date, Pete received radio, TV and newspaper coverage for this idea in the Ajax / Pickering / Whitby / Oshawa area as well as the support from his MP, Mark Holland.
He recently created a Facebook community page to promote this…
http://www.facebook.com/pages/Highway-of-Heroes-Overpass-Proposal/104159912986241?v=wall
____________________________________
Subdued ceremony marks end to Canadian presence at Camp Mirage
"Dubai will always have a special place in our hearts," Parent said at the closing parade, which began with a review of the troops and a playing of Emirati and Canadian anthems.
"For our soldiers, the U.A.E. has been a peaceful oasis en route to and from dangerous places and duties. It was here that they could put away their helmets and armour and enjoy peace and freedom."
14330 Alain Parent (CMR 1984)
____________________________________
Roméo Dallaire rages against Canada
"The rage I have is towards our ineptness and sense of irresponsibility to those who expect us to be in a leadership role."
7860 Roméo Dallaire (CMR RMC 1969)
____________________________________
Canadian general would rather boost Afghan police than use militias
"My No. 1 priority is assisting these guys in filling the … (open spots) for the Afghan National Police."
14596 Dean Milner (RRMC RMC 1984)
____________________________________
Investigator in Stogran's office on deck as new veterans ombudsman
"I deeply regret not having been considered for another term, and am most disappointed that my CV was not even worthy of an acknowledgment of receipt from PCO; neither the hard copy, the fax nor the electronic version,"
12723  Pat Stogran (RRMC RMC 1980)
____________________________________