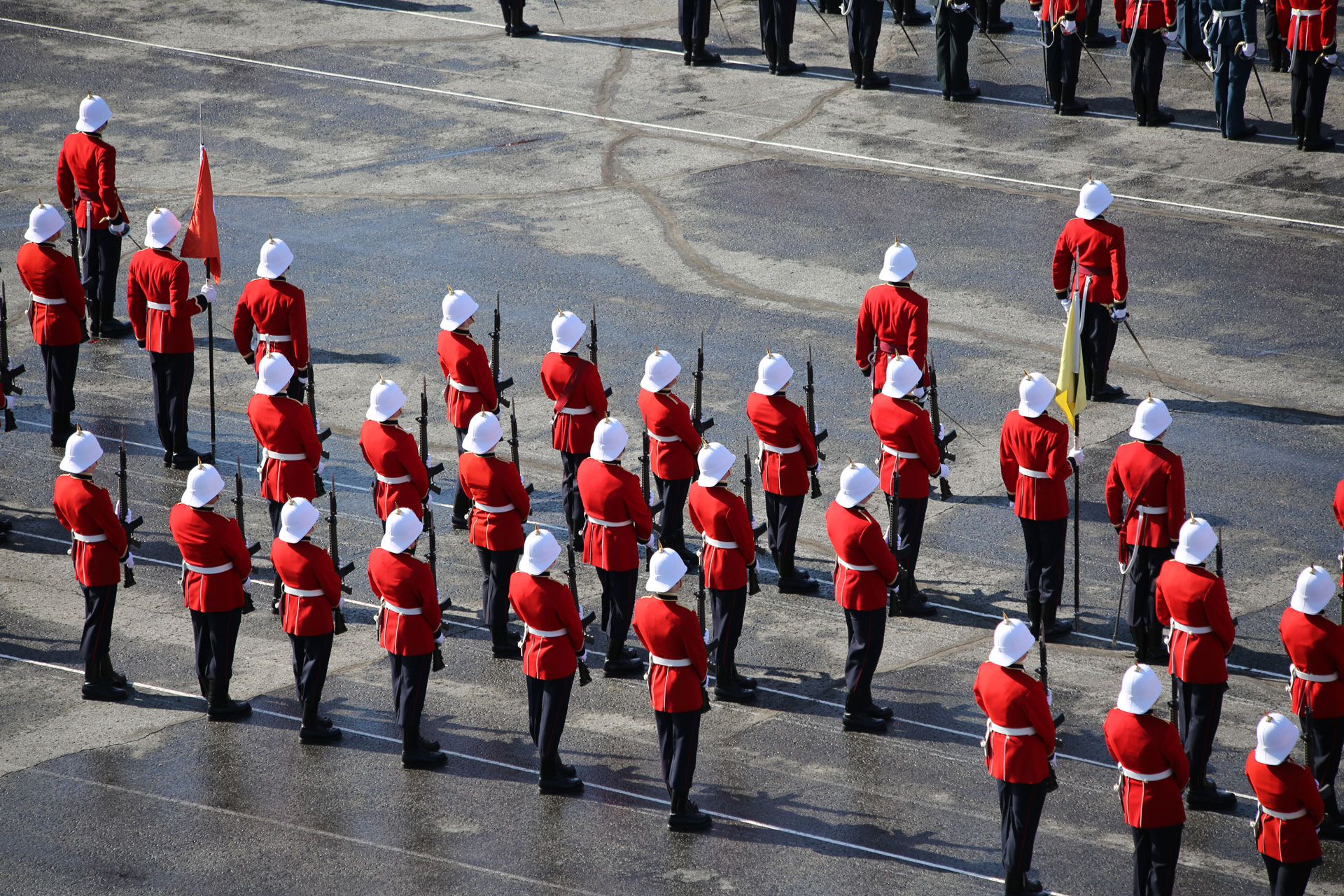 From Toronto to a PoW camp — and back again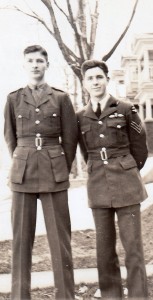 Andrew (Andy) Carswell picks up a copy of his-just published World War II memoir.
"That was my plane,'' he says, his fingers running over the cover painting of the Avro Lancaster flying, as night bombers always did, in the dark over Germany.
The Lanc, as it was known, entered active service just months before Carswell, then a 19-year-old pilot from Toronto's Beach neighbourhood, was shot down near Berlin.
It was his fourth wartime mission. It would be his last.
The Lanc, like so many of the young men who flew it, had a dismal casualty rate…
Son 11623 John explains that he took the book to a design firm to prepare it for publication, "It turned out a literary agent named Nick Harris loved it and then it was picked up by Wiley (the publishing company). And that's the story."
Footnote:  photo of Andy Carswell with his brother 2743 Jim, Class of 1940 just before Andy shipped out to England.
2743 Jim Carsell was in the War Class of 1940 which was abbreviated and the last before they shut down the college in 1942. Jim went on after the war to work in the U.S. space program and worked on everything from Nike and Mercury up to the Space Shuttle so he probably was the first RMC "Space Scientist".
Another article & CTV Toronto: Naomi Parness on the new book Video – Toronto's Andrew Carswell, 88, recalls the time he was forced to jump out of a plane over Germany in his new Second World War book.
MORE DETAILS ON THE BOOK – Over the Wire: A Canadian Pilot's Memoir of War and Survival as a POW
_______________________
New preacher at the pulpit for Sydenham church
"I started feeling this bug that I needed to go to church," he says. "I started going on my own in Oshawa and (then to) St. George's Cathedral. It was there that I just felt like this is what I was supposed to be and do – that I was supposed to preach the word, do sermons, celebrate the sacraments (etc.)."
22291 Judson Bridgewater
________________________________
Brigadier general coming to town
Milne was a sea cadet in Ottawa and London. After joining the Canadian Forces in 1980, he graduated from the Royal Military College in 1984.
14475 Jay Milne
________________________________
Defence chief celebrates cadets
"You're getting something right now that not a lot of people in Canada get and that is an understanding of how to be a leader, of how to solve problems, of how to stand in front of people and say, 'Here's what we're going to do,' "
12320 Walter Natynczyk
________________________________
Excellence with vigour
"Op Caribbe is all about preventing illicit narcotics from entering North America from both Central and South America, and we're working with our allies in a multi-agency and an international type setting to achieve that goal,"
18127 Commander Paul Forget, HMCS Toronto's commanding officer
________________________________
Oromocto names new administrator
"It's a job I feel that I have kind of been preparing for all of my career. It's a job that needs leadership skills, but it's also a job that needs a good understanding of how to work with elected officials and understanding their needs. In my seven years with provincial government, I have certainly learned a lot."
11190 Dick Isabelle, a former commander of Canadian Forces Base Gagetown
________________________________