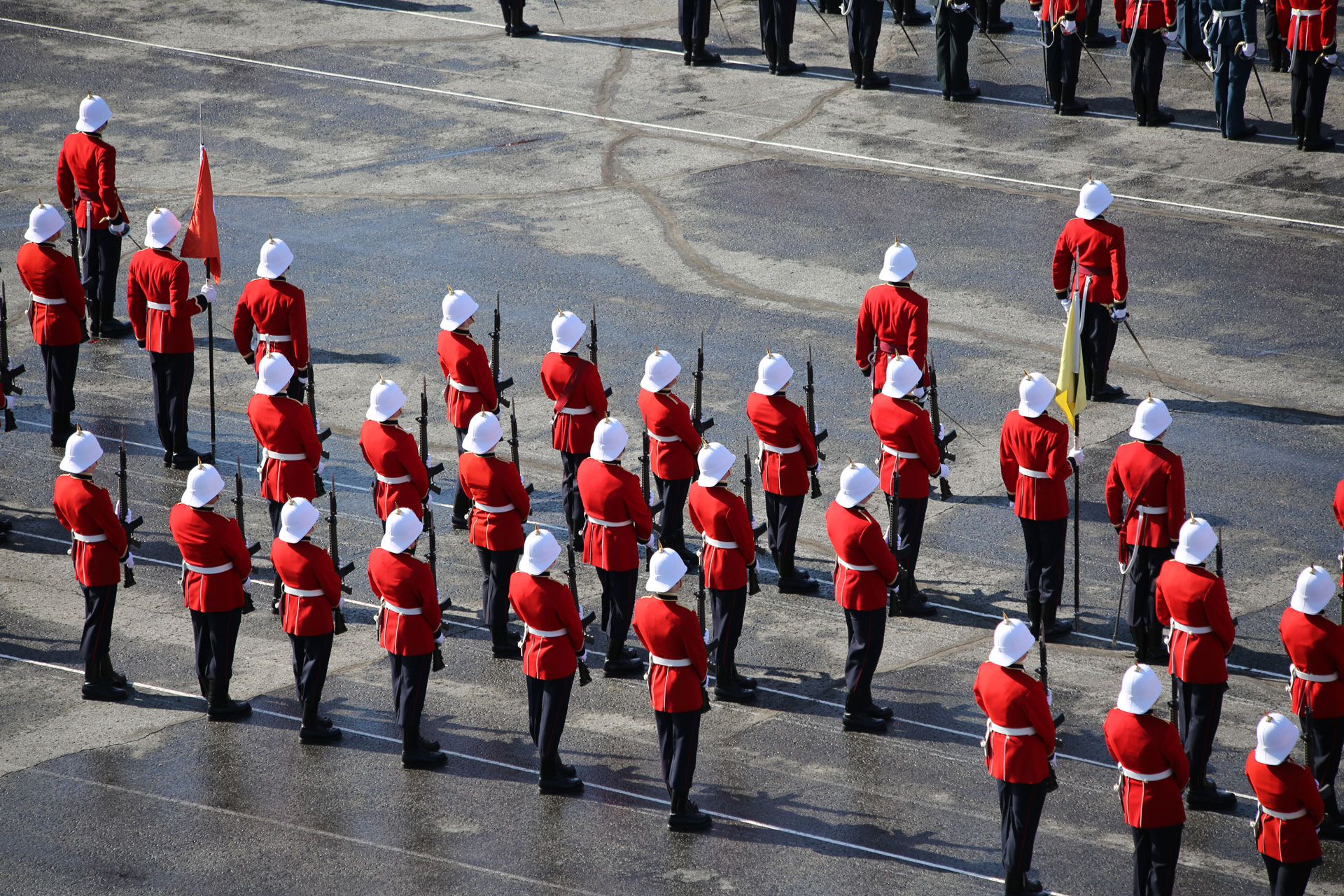 Class of 1983 Checks In…With e-Veritas…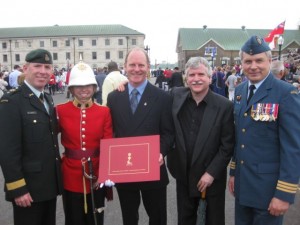 RMC Class of 1983 wish to share in the joy of fellow classmate MGen Stu Beare and his wife France, who proudly witnessed the graduation and commissioning of their daughter 2Lt Sarah Beare at RMC on 20 May 11. 2Lt Beare is commissioned as an Artillery Officer, like her dad. MGen Beare is currently on deployment leave from his Kabul post as Deputy Commander – NATO Training Mission Afghanistan.
Photo by: Steven Mcquaid
RMC Class of 1983 sends out hearty congratulations to fellow classmate Guy Thibault, who was promoted on 20 May 11 to Lieutenant-General. At a ceremonial parade held at Vimy Parade Square, CFB Kingston, the CDS, Gen Walt Natyncyzk invited Guy's wife Bev and son Jacob to put on his new rank and jacket. Guy is the first LGen of the Class and also only the third officer to reach this rank in the Communications & Electronics Branch.
Over 300 C&E Branch personnel representing C&E Branch units were on parade to commemorate the occasion. The CDS also presided over a change of appointments of Chief of Staff, Information Management Group, Canadian Forces J6 and C&E Branch Leader from LGen Thibault to the MGen David Neasmith, RMC 1985, who was also promoted on parade. LGen Thibault is currently undergoing Spanish language training in preparation for his next appointment as Chairman of the Inter-American Defense Board in Washington, which he will occupy this summer.
Units represented on C&E Branch parade: Canadian Forces School of Communications and Electronics, Canadian Forces Joint Signal Regiment, 21 Electronic Warfare Squadron, Canadian Forces Information Operations Group Headquarters, 76 Communication Group Headquarters, 764 Communication Squadron, Canadian Forces Crypto Support Unit, Canadian Forces Crypto Maintenance Unit, Aerospace and Telecommunications Engineering Support Squadron, 8 Wing Trenton Telecommunication and Information System Squadron and 8 Air Communication and Control Squadron.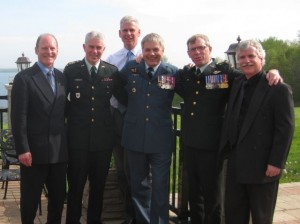 ___________________________________
CFB (K) Base commander off to Congo
"The UN mission in the Congo is a large mission with lots of moving parts and commanding a base is very similar to that, lots of moving parts that have to be co-ordinated, integrated, synchronized."
14016 Rick Fawcett
___________________________________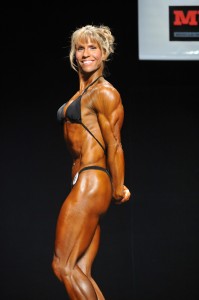 Update on this season of competition – Women's Bodybuilding for 17383 Lucy Cerantola (RMC 1990) (nee Rourke). Her main focus this year was the Canadian Natural Physique Championships– on April 23rd (Easter weekend and in Laval QC again this year!). It was her second time at that level.
Lucy finished in 2nd place in both Masters and the Open divisions. It was great competition and her personal best showing to date in the sport of bodybuilding.
Lucy learned a lot at each competition and still find the science behind the preparation and the off-season fascinating.
Her next event isn't a competition but a Guest Posing Appearance where she will be performing her bodybuilding routine at the Nuchka/Obrien Classic (the Provincial qualifier) in Mississauga, ON on Saturday May 28th, 2011 – "Finals" Evening show starting @ 6pm.
http://luchkaobrienclassic.com/information.html
Her daughter Maya will be at this same show, performing her first Fitness routine (gymnastics/dance routine combined with power moves) in competition.
After that, she will look at what's next and whether she does more this year, or build up again for next year. Meanwhile, sport teams/personal training, educational projects and other initiatives will be filling her days!
Previous article on 17383 Lucy Cerantola (RMC 1990) (nee Rourke)
___________________________________
Canada's Afghan training mission details revealed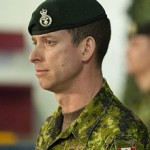 "It's quite the vast array of skill sets," Dawe said. "We're really talking about advising from the very lowest level in terms of private soldier training all the way to advising corps commanders … to ensure that at the end of the day what we're working towards is an institution which is self-reliant, professional, which is earning the trust of the Afghan people."
G3281 Col. Peter Dawe, is deputy commander of the Canadian training mission
XXX
___________________________________
Canadians lead by example in Afghanistan: general
"I and others believe the future of Afghanistan rests on the shoulders of those women,"
Lt-Gen. Andrew Leslie, who led the Canadian army for four years during the Afghanistan mission.
___________________________________
435 Squadron continues high operational tempo with deployment to Op Mobile
"Air-to-air refuelling aircraft are critical to this operation and area always in high demand," said Brigadier-General Richard Blanchette at a media briefing last week. "Without them, Canada and its allies would be unable to effectively fulfill their mission.
13595 Richard Blanchette
___________________________________
Last H-model Hercules leaves Afghanistan, comes home to Trenton
"We get a little sentimental at times, but the aircraft is nothing without the entire team and I think in this case we need to tip our hats to the technicians in the CC-130 community who have done such an admirable job for so many years."
16888 Colonel Al Meinzinger, commander of Task Force Silver Dart
___________________________________