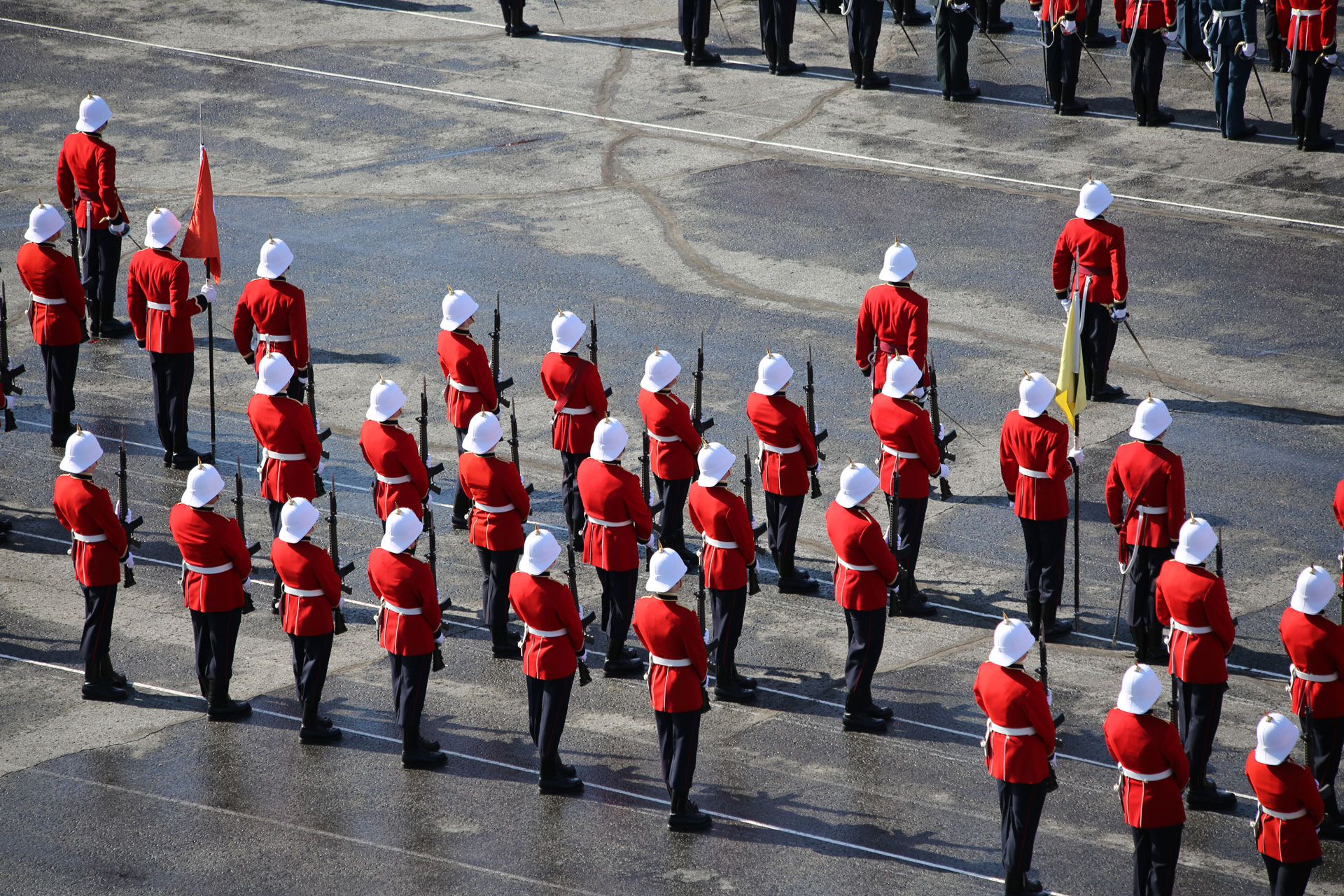 Film controversy highlights poor relations between Canada and Iran
"This really adds more ammunition to the kind of difficult relations between the two countries and maybe it's going to have some impact on the function of the Canadian Embassy in Iran. It's certainly an escalation,"
Houchang Hassan-Yari, an expert on Iran and head of the department of politics and economics at the Royal Military College in Kingston.
________________________________
Commander hopes for calmer spring in Kandahar
"I cannot stand here and say for sure in January that there will be no spike in violence, because the insurgent has a vote, and we will see how he reacts."
18254 Lt.-Col. Michel-Henri St-Louis (CMR 1992), the Canadian battlegroup commander
Canadians to begin Afghan combat pullout in June: commander
"Obviously the date that the individual soldier is to go home is foremost on his mind. As the plan is finalized we will be informing the guys."
18254 Lt.-Col. Michel-Henri St-Louis (CMR 1992), the Canadian battlegroup commander
________________________________
Troops counter insurgency threat in Afghan village
"Since we arrived, interaction with the regional population has gone well,"
21808 Pierre  Leroux (RMC 2000)
________________________________
GG honours PPCLI with unit commendation
"We were fortunate to arrive in January and get a handover from a very professional American battalion and we had a bit of a lull," explained Lieutenant-Colonel Ian Hope, CO Task Force 1-06. "We had almost three months to actually get to know the terrain and … the people, before the Taliban began what we now know was a massive surge of several thousand fighters."
LCol Ian Hope – Honouary Graduate RMC Class of 2010
________________________________
Ottawa must honour its promises to veterans
"I share the same (high) opinion of the employees of Veterans Affairs Canada. I have spent a lot of time in the district offices, and the people I have met, without exception, are truly committed to looking after our veterans as much as the system will allow them to. I also think that many of the employees of Veterans Affairs who make it to senior management positions in Charlottetown by staying there throughout their entire careers are truly dedicated to that one department. They are servants of the veterans before they are public servants, and I applaud them."
12723 Colonel (Ret'd) Pat Stogran (RRMC RMC 1980)
________________________________
Military at war over armed guards in barracks
The Herald can reveal that the bases in question are Holsworthy and the Garden Island naval base in Sydney, the Royal Military College at Duntroon and Victoria Barracks in Sydney and Melbourne. Garden Island and the Victoria Barracks are close to the central business districts of their cities.
________________________________
Multibillion-dollar jets buy 'best value for Canada,' top soldier says
"From my perspective, the F-35 is the best aircraft with the best value for Canada,"
12320 General Walter Natynczyk (RRMC CMR 1979)
________________________________
DND Employees and Canadian Forces Members Shouldn't Have to Pay for Parking, say MPs
________________________________
Astronaut wants Canadians to help design NASA poster
"We used to just do a very traditional-looking crew photograph, but somebody said: 'Why not make it more interesting?"
Canadian astronaut 13738 Chris Hadfield (RRMC RMC 1982)
________________________________