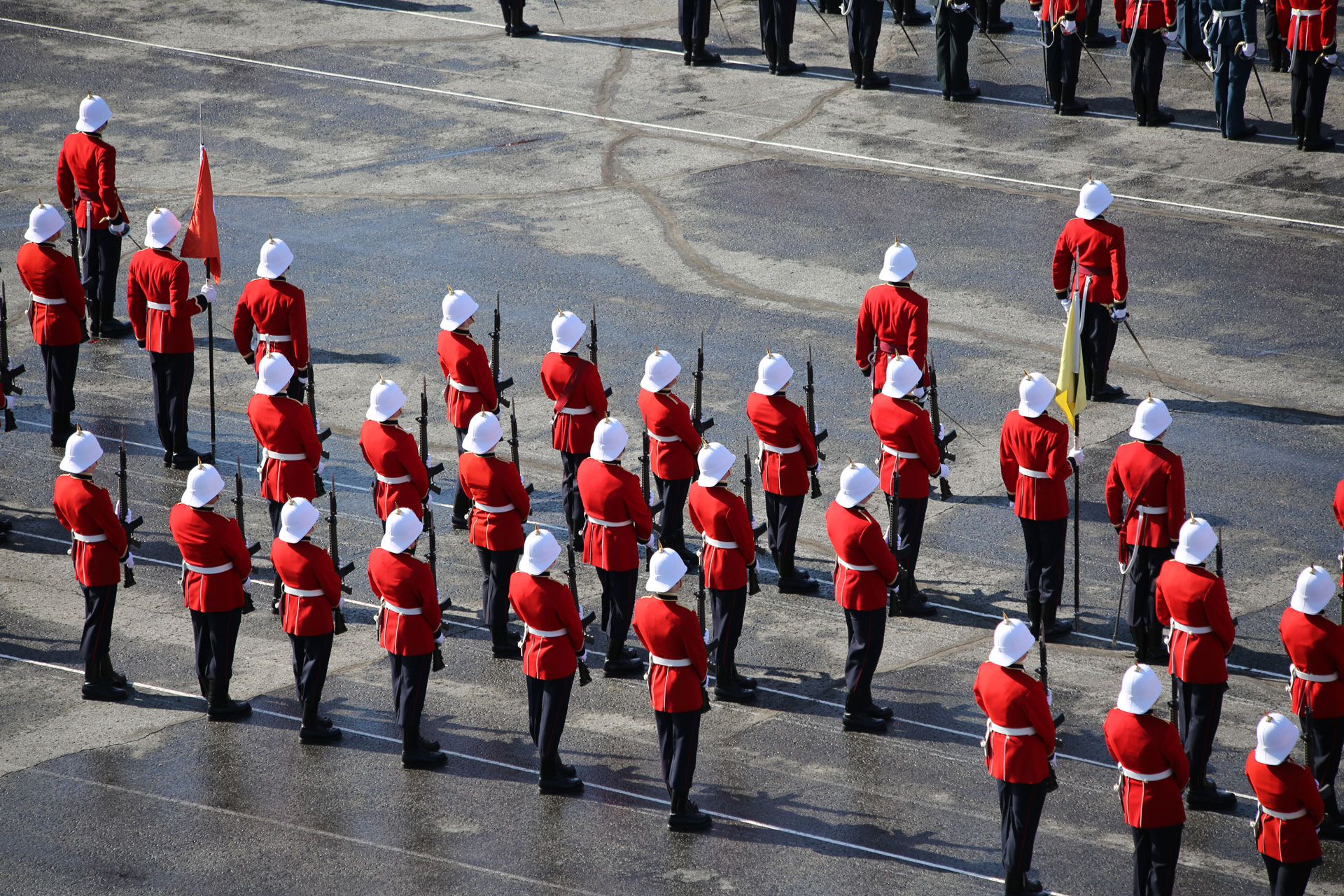 A Farewell and Thanks to Coach Jen Donofrio
By: 25104 Cassandra White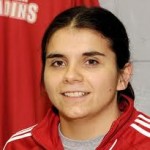 The RMC experience is filled with people from all aspects of the College attempting, and sometimes succeeding, in influencing the development of the Cadets in a way that, hopefully, prepares them for a position of leadership. In my experience, and the experience of many others, the Varsity coaches have had one of the most influential impacts on the Cadet life. I would like to take this time to show a sincere appreciation for the devotion and care that a retiring RMC coach and player has demonstrated towards some lucky lady cadets here at the college.
Jen Donofrio, of the RMC Women's Varsity Basketball program, is a player, coach, role model, and friend to the ladies who participate in this blossoming program. Jen contributed to the significant growth of the program by being one of the most valuable players to ever come through the doors of the SAM gym to practice and play on our courts, a direct result of the hard work she poured into her performance and the program.
Not only did Jen play her five years of eligibility here at RMC, she continued to be a vital member of the program by becoming an assistant coach for the team following her graduation from her studies. Although she was a player just a year prior to becoming a coach, the polished leadership skills that Jen consistently demonstrated allowed for a smooth transition into her position as coach. Her community involvement was unparalleled as she coached for a local basketball club, the Kingston Impact, for two years, and ran large junior sessions twice weekly to further develop the community's players. Jen was, and still is, an amazing role model for the many players she coached and played along side of. We, as members of the Women's Basketball program, would like to extend our thank you to Jen as she moves forward in her new career in Olds, Alberta and remind her that her contributions are priceless and unforgettable. We are so lucky to have such a valued member of the RMC alumni support us in our journey forward.
Thanks Jen and good luck!
_____________________________________
Rugby's own version of "Black Monday"
By: 25104 Cassandra White
Is anyone familiar with the term "Black Monday" in regards to RMC? Well, lately it has been used as a nickname for the first day of the annual RMC Men's Varsity Rugby camp. While most of us (those who weren't lucky enough to be called up for the infinitely interesting Barmen workshop) are enjoying our last few days spent at the cottage, or at home enjoying Mom's cooking and legitimate Internet connections, the rugby boys are hitting the fields for an intense few days of practice. For an insider's look into "Black Monday" and the training camp that these guys endure, I have contacted Justin Sim, a Fourth Year from 2 Squadron, to catch a glimpse of what it is like to be called back early for Training Camp.
When the term "Black Monday" began being used for the first day of training camp, it was meant to allude to the grueling physical demands that the rugby players face in the two-week camp period. Many of the players, having just been freed from their luxury tents in Gagetown, find their rugby fitness may have fallen over the course of army training. So, when faced with typically a two-week period of three practices a day, the immediate future seems a little bleak…
This year the focus of training camp has shifted slightly. Usually the beginning of camp is quite physical with many hitting and tackling sessions; however, this year there is less of that as season is starting quite soon with the game versus Concordia University next Friday. Due to the season's jumpstart, training camp is now much more focused on tactics and game preparation. Likewise, the Barslate workshop unfortunately resulted in 21 of the players being absent from camp, directly affecting the team's training.
The future of RMC Rugby is looking bright with a promising amount of player continuity. With the loss of four Fourth Years last year, and only four more at the end of this season, RMC Rugby is blessed with player consistency for the seasons to come. Furthermore, with the addition of several new coaches to the team, Capt. Moburn who is a Masters student from 3PPCLI, Capt. Mel Parker from JSR, and Cam Grace hailing from Australia, the future of this enormous team is looking a lot more enjoyable than Monday's practice.
Wish the boys luck in their game versus Concordia on 02 Sept 2011 here at RMC fields at 17h00!