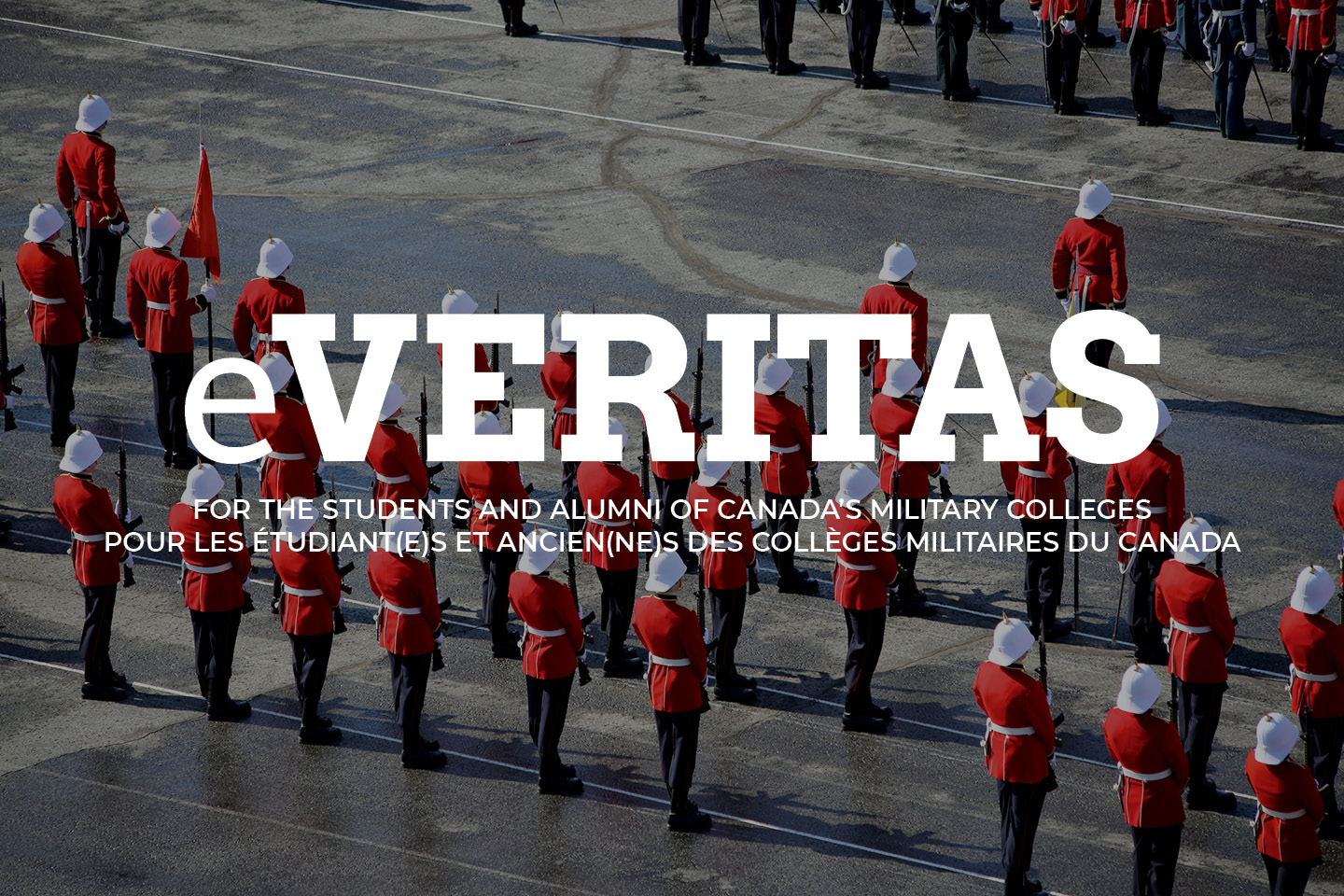 Obstacle Course Start Position on the Line in 2012 FYOP Regatta
Article and Photos by 25366 Mike Shewfelt 
It was a wet and energetic afternoon on Sunday, Sept 9th, as the Class of 2016 and their FYOP Staff competed in the annual FYOP Regatta. Even members of the Training Wing and the Barslate got in on the action as the First Years competed for the right to chose their starting position in the upcoming Obstacle Course.  This year's course on Navy Bay had the whalers leaving the docks by the College Boat House, rounding a buoy on the Fort Henry side of the bay, and then returning to the docks.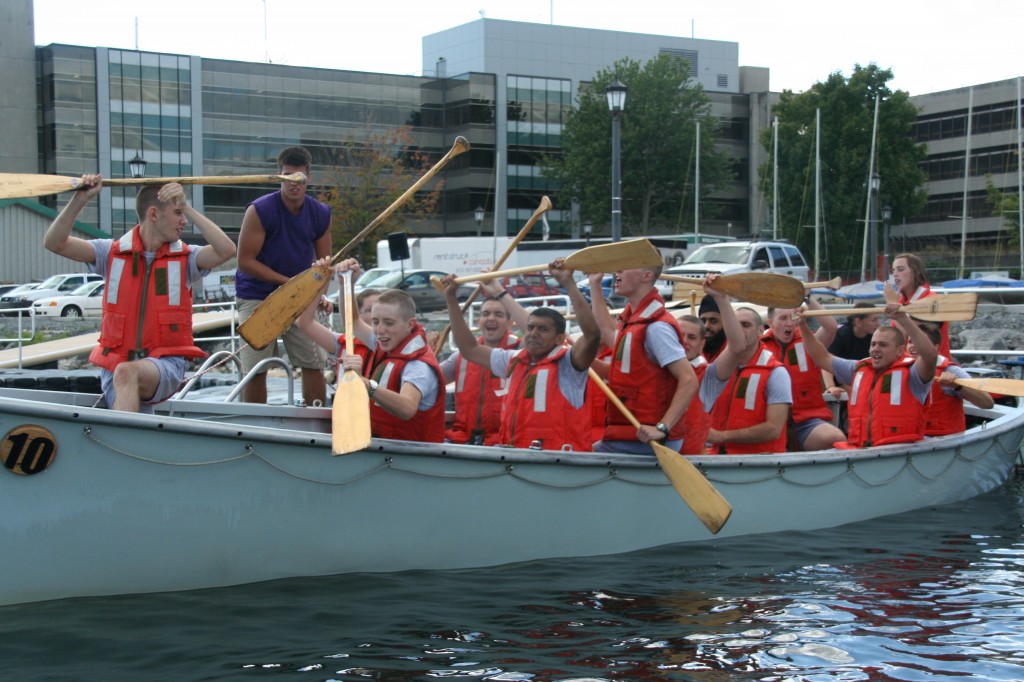 As the successive heats slowly narrowed the field, the competition came down to three flights: 11 Sqn's Victory Flight, 6 Sqn's Romeo Flight, and 3 Sqn's Grizzly Flight. When the horn sounded and the paddles were put down at the end of the final race, Victory Flight was the winner with a time of 2:03, Romeo Flight was a close second with a time of 2:28, and Grizzly Flight took third with a disqualification.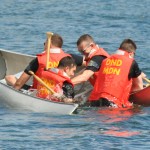 The First Years then cleared the ways for their FYOP Staff, who took to the water in their nimble canoes for a good-natured, very wet battle for bragging rights. According to those in the crowd, this year's competition was more successful than last year's, where most of the canoes capsized and thus were disqualified. This year, despite the best efforts of their opponents, roughly half of the teams managed to finish their races. With so many capsized canoes, the field of competition was quickly narrowed down to four teams. FYOP staff from 12 Sqn's Hunter Flight, 6 Sqn's Romeo Flight, 7 Sqn's Tango Flight, and 11 Sqn's Victory Flight all survived to make it to the final race. Romeo Flight came out on top with a time of 1:46 and Victory Flight was right behind them at 2:17. Hunter Flight and Tango Flight tied for third place with a very wet disqualification.
With senior College staff and Cadets from other years watching the Class of 2016 compete, the 2012 FYOP Regatta was a relaxed way for the squadrons to come together, and it more than made up for cancellation of Sports Day on the day before.
The Regatta in photos (click to enlarge):